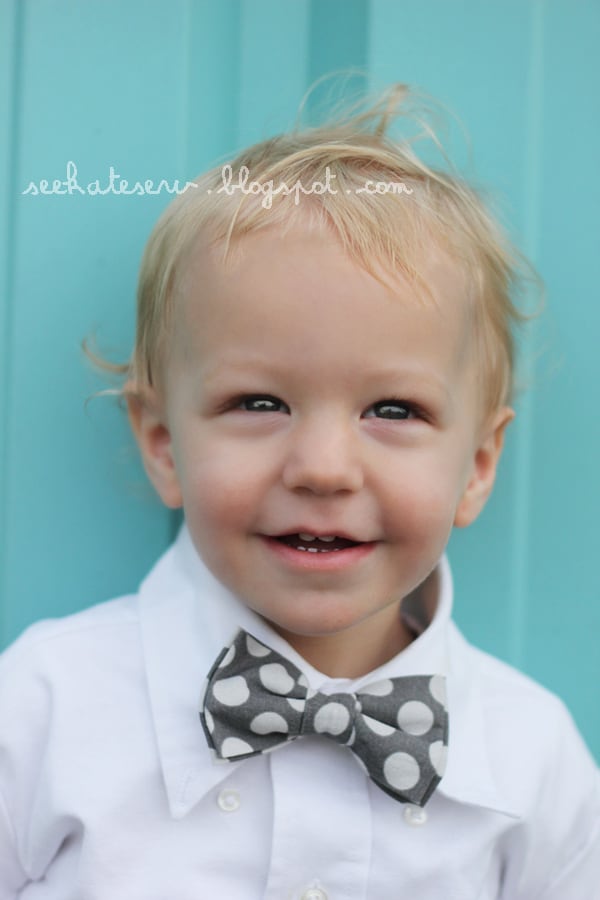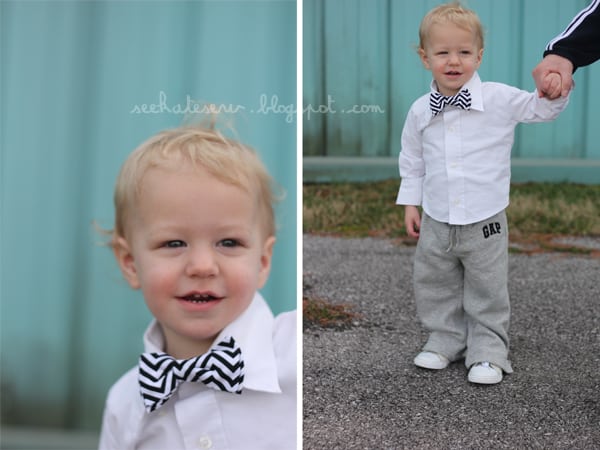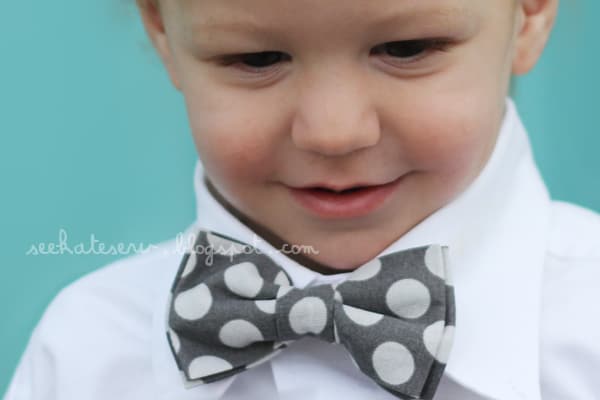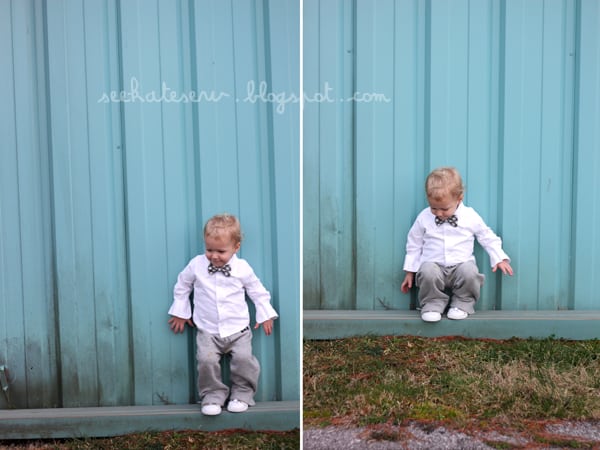 We had a little 18 month photo shoot this weekend since my baby is growing up way too fast. Not like I don't take pictures of him everyday, but occasion called for a special photo shoot. Momtographer to the ninth degree. Don't you love that turquoise wall? 


The cute bow ties are from the Black Ruffle Brigade on etsy. They are adorable, huh? I'm pretty impressed with the quality, these bow ties are so sturdy. They have clips on the back so they clip right on to the collar. So easy, and umm..undeniably adorable!


You really should check them out HERE. Sandy is really sweet and has some really great taste in fabric! Like seersucker, corduroy, and polka dot good taste. I think bow ties are the perfect photoshoot prop, too! 


I had to edit out the peaches all over Little c's face and pants, don't mind those. I'm pretty sure none of them actually made it into his belly. I tried! But anyways, the bow tie…so cute! 




Happy President's Day!