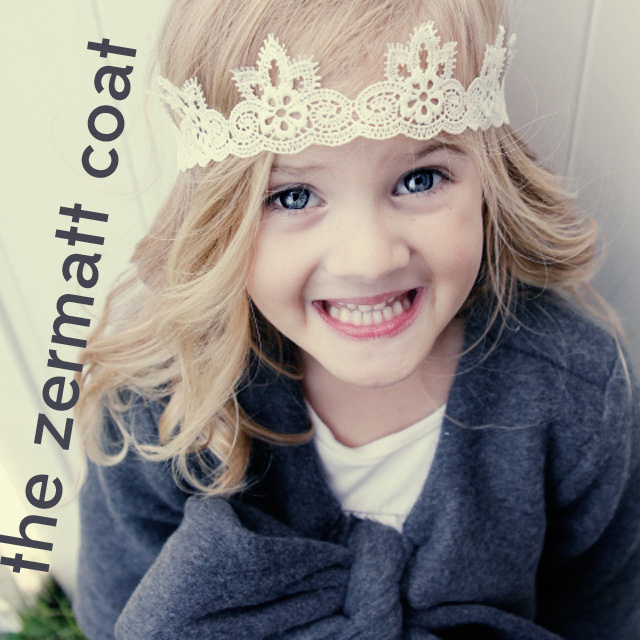 Today is the very first day of the Sew Fab Fall Sale! I'm participating in this sale by offering one of my favorite patterns in the bundle- the Zermatt bow swing coat! This is from my winter "ski resort" line last winter. This is a popular pattern and is so easy and quick to whip up! You can buy it in my shop for $8 or purchase it as a part of the Sew Fab bundle and get it for essentially $1.15! There are a total of 26 great patterns in this bundle. I've sewn a few of them up and I'll share this week!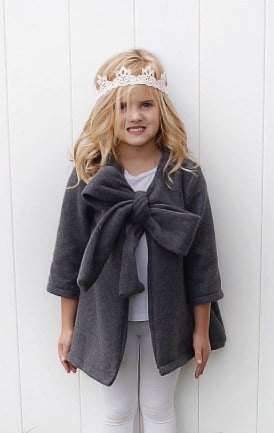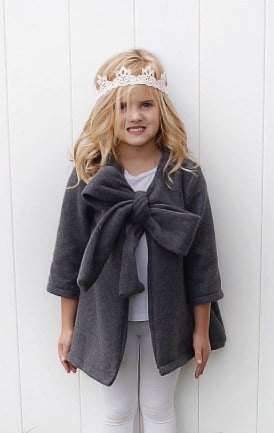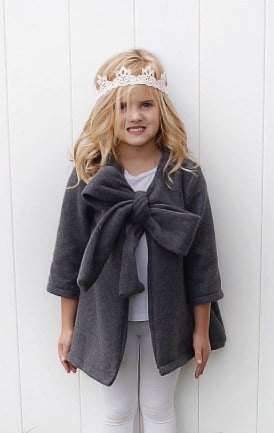 Here are all the details about this bundle:

Last February was the first ever Sew Fab e-pattern Sale and it was so successful and was so well received that Jenny Yarbrough of The Southern Institute, the creator and administrator of the sale, decided to have more! This sale is bigger and better than the first, with plenty of patterns to get you through the fall and winter (if you live on this side of the hemisphere), and a few warm weather patterns thrown in for those of you who live on the other side of the world. You'll also find more gender neutral patterns for those of you who are sewing for boys. And what about you? Of course there are a few women's patterns thrown in for some selfish sewing too!
Over the past several weeks a lot of behind the scenes planning has taken place to bring you this newest bundle of ePatterns from many of the top established and up and coming online sewing pattern designers. The result is a bundle of 26 PDF sewing patterns that you're going to love!
For one week only, twenty-six pattern designers have come together to bring you 26 of their best PDF patterns, valued together at well over $2oo.oo, for the incredible price of $29.95!!! That's over 80% off of the combined retail value! Plus you can enter to win a dream of a giveaway with several prize packages from some of your favorite online fabric shops!
For less than $30.00 you will have a library of resources that you can use over and over again.
The designers that have joined this sale are experts in their craft. Each designer has contributed one of their favorite patterns to create a bundle that is sure to please! Whether you are sewing for your own family or making gifts for others, these are patterns that you will love to use.
If you've never sewn with a PDF pattern before, let me tell you how great it is! After downloading your pattern instructions and your pattern, you will print out the pattern itself, creating pattern tiles, if you will. Simply tape the tiles together to create the full pattern! At that point you can cut out the size that you need and pin the paper pattern directly to your fabric, or you can trace the pattern size that you need onto sewing paper or tracing paper and cut it out, saving the paper pattern for later when you need to sew another size. Pdf patterns are so convenient because you can print them out as many times as you need!
Now for the good stuff… the PATTERNS!
26 amazing ePatterns from 26 well-known and up and coming designers are instantly accessible to you by PDF download upon purchase of the Sew Fab e-Pattern Bundle. Here are the patterns that you will receive (click on the links below the images for more information about each pattern.):

Reversible Zippy Hoodie from Kitschy Coo, Ananda Pants from CHOPSTIX, The Sally Dress from Very Shannon, Best Harem Pants from Too Sweets , Notebook Slipcover from Gingercake, Junebug Dress from Craftiness Is Not Optional, Fancy Pants Leggings from Titchy Threads, Skinny Jeans from peek-a-boo, Pajama Eaters from Sew Fearless, Ruffle Dress from Sumo's Sweet Stuff, Go To Cape for Women, Sadie Grace Nightgown from Seamingly Smitten, Vintage V-Neck from Blank Slate Patterns, Zermatt Bow Swing Coat from See Kate Sew, Tumble Tee from imaginegnats, Nituna Jacket from Figgy's, Greenpoint Cardigan from Hey June, Gathers and Giggles Quilt from Sew Much Ado, Billy Car Play Mat and Roll Up from Handmade Therapy, Bimaa Sweater from LouBee Clothing, Candy Carousel Dress from Molly Blossom, Convertible Clutch from LBG Studio , Infinity Sweater from One Girl Circus, Undies Pattern from From the Red Kitchen, Owl Backpack from The Sewing Loft, Ethan Shirt from the Scientific Seamstress
This Sew Fab e-Pattern Bundle is only available for one week and will never be available again! You can purchase the bundle from September 30th at 8 a.m. EST through October 8th at 8 a.m. EST and there will be no late sales offered. Due to the nature of the sale there are no refunds.
You don't want to miss this unique opportunity to purchase a ready made collection of 26 PDF sewing patterns from 26 of the best designers out there!
Here are a few of my favorite patterns from the bundle:
The Sally Dress by luvinthemommyhood:
The Greenpoint Cardigan by hey june:
The Nitunia Jacket by Figgy's Patterns:
Plus 23 others! There are some great patterns for boys and girls in this bundle!
*Patterns included in the Sew Fab Pattern Bundle are intended for personal use only. The selling of patterns without designer's permission is prohibited and punishable by law. Please contact individual designers for licensing requirements if you desire to create and sell clothing from patterns that have been purchased through this sale.
**For answers concerning sale terms and customer service questions, please see the FAQ page.