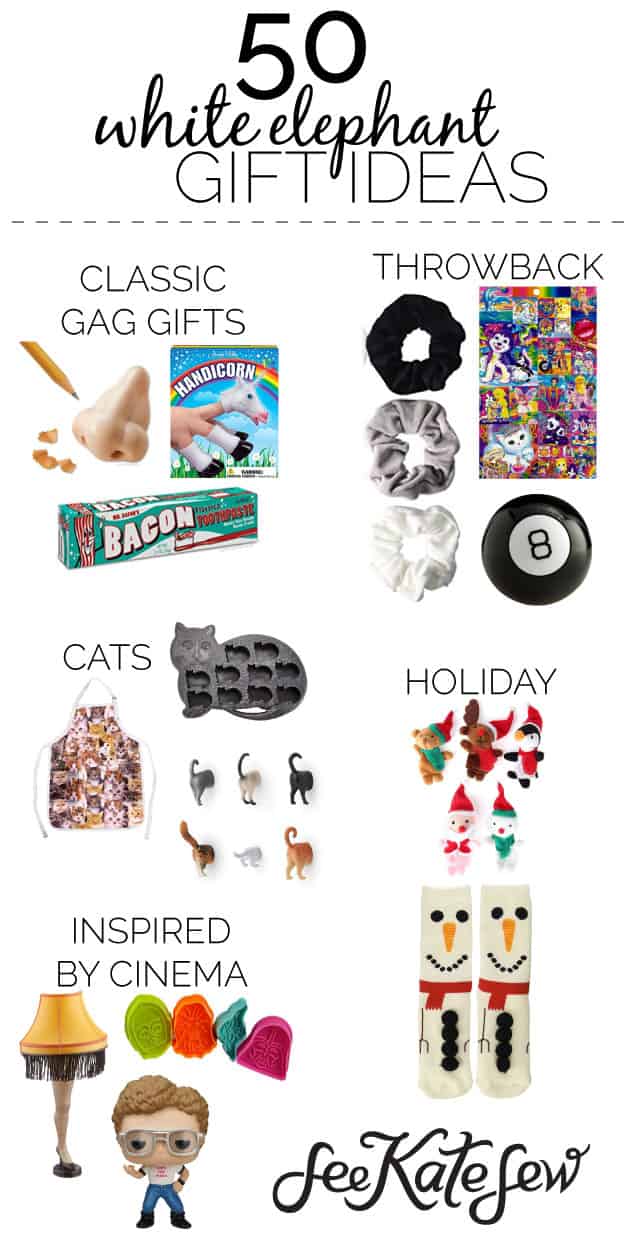 If you have a few white elephant parties to buy for this holiday season, we've got you covered! Here's a list of FIFTY fun, wacky and inexpensive items that would totally work. These would also be awesome for stocking stuffers and Secret Santa gifts and of course perfect for White Elephant, Yankee Swap, Bad Santa parties! My favorite thing on the list miiiiight be the Shakespearean Insult Gum, haha! Happy browsing. :)
Cats // Whether your intended receiver loves them or hates them, cat paraphernalia is always funny!
Holiday // Nothing better than a little seasonal cheer! These items prove fairly useless most of the year, but they are just so fun at family gatherings!
Throwback //
Classic Gags //
Awkward Family Photos Calendar
Inspired by Cinema //
Napoleon Dynamite Action Figure
More Goodness //
Old School Inspirational Poster