One of baby's great grandfathers is a true southern guy. He's old. And awesome. He gives everyone a special nickname. So our baby(the first great grandson) is the humdinger. Spoken in a southern accent it is more like h-UM-dinger. It took him about 2 months to think of his nickname and it has really caught on since. Mostly because it's so fun to say in a southern accent.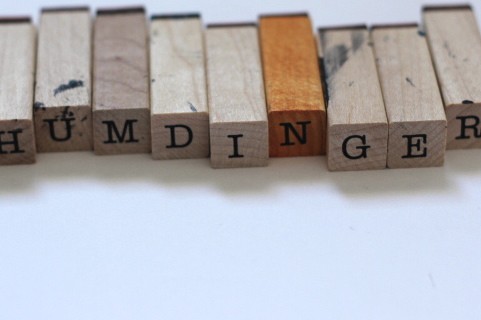 dictionary.com defines humdinger as  "A remarkable or outstanding person or thing of its kind." We agree. We love this baby.


This is a little bib project that you can customize for your baby's nickname. Or birthday. Or whatever. 


a humdinger of a bib


you need: 
basic bib pattern
1/2 yard broadcloth
bias or twill tape
alphabet stamps
fabric ink and stamp pad
velcro or snaps
Step 1: Cut out three layers of fabric using your pattern. When you are cutting, add 1/4″ seam allowance. Use different colors if you want.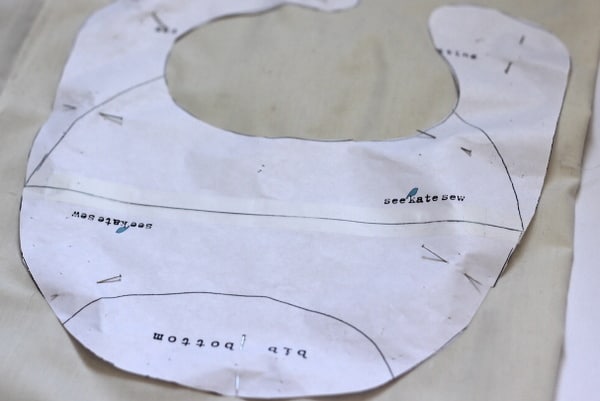 Step 2: Find the letters you need from your stamp set and stamp your chosen word onto the tape. Don't make it straight, it's cuter  that way.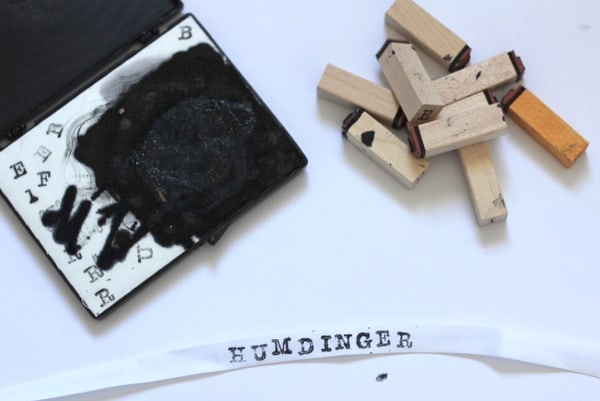 Step 3: Once the ink is dry, pin the tape onto the bib and sew it on.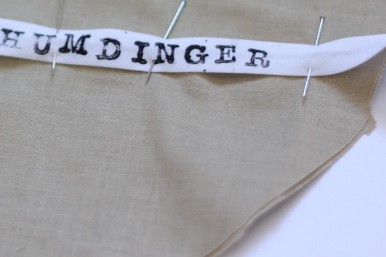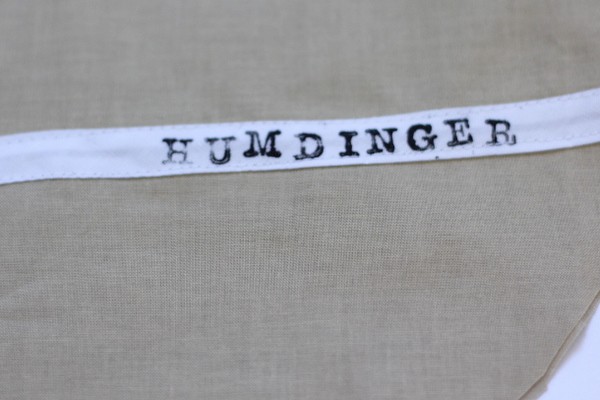 Step 4: Pin the bib pieces right sides together. You have three layers, so double up one side of the bib.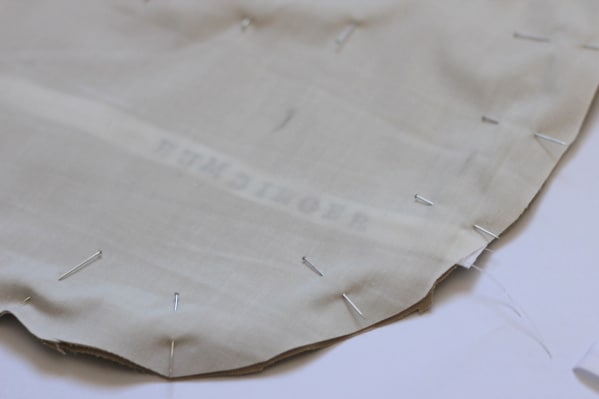 Step 5: Sew all around at 1/4″, leaving 2 inches open. Turn right side out and press.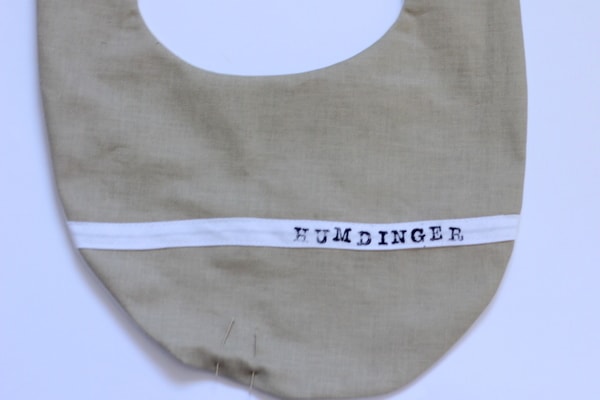 Step 7: Pin the opening closed and topstitch around at 1/4″.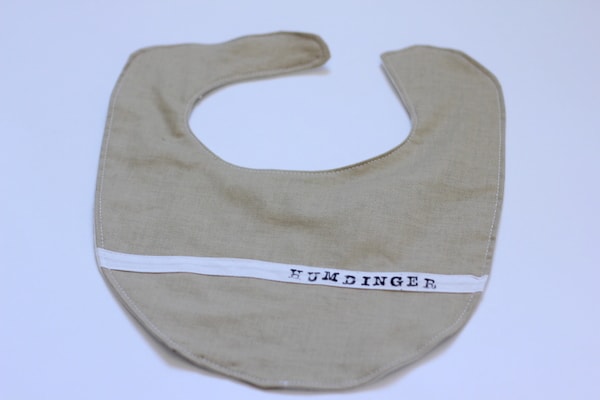 Step 8: Add a snap or velcro.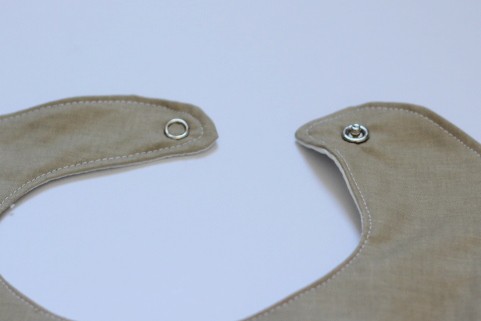 Step 9: Go give it to your HUMDINGER of a baby!