As you may know, I'm teaching husband to take photos. I don't want to be the mom that is never in any photos. I just want to be in a couple, you know? Plus, it's nice to be able to model things I make. Anyways, he's making great strides. Every time someone says "great photo" on a post that he took the photos for, I tell him and he is over the moon.
But sometimes, he doesn't notice ugly things in the background. Take this photo for example: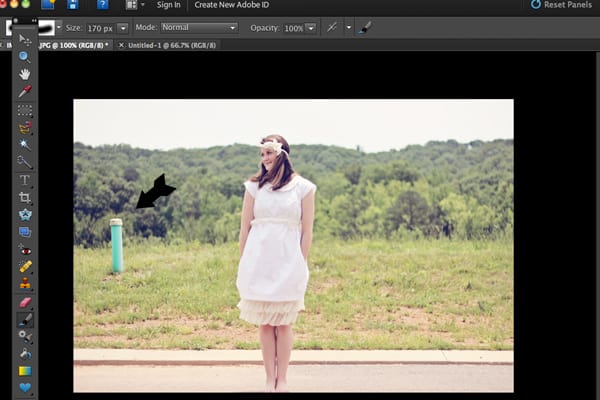 I'm not sure what it is. A big pipe for water? I actually like the color a lot, but it throws off the balance of the photo. So here's a super fast magical way to get rid of it. 
First, choose the quick selection tool.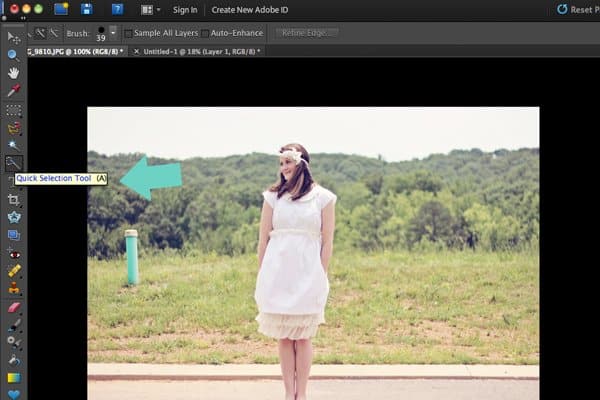 And select your water spout. (We'll call it a water spout, mmkay?). I like to select a little more than this photo shows: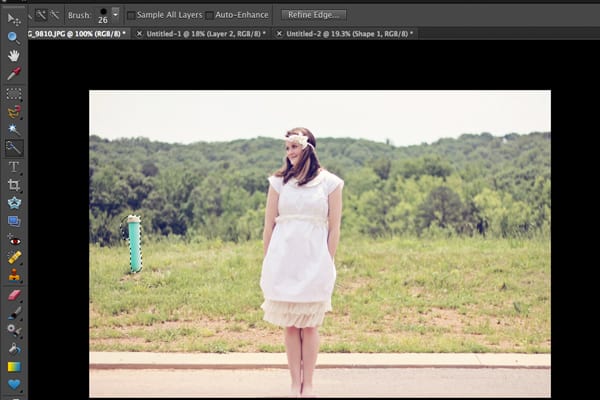 Once you've got it selected, choose the spot-healing brush tool (lower arrow) and make sure it is on content-aware (upper arrow).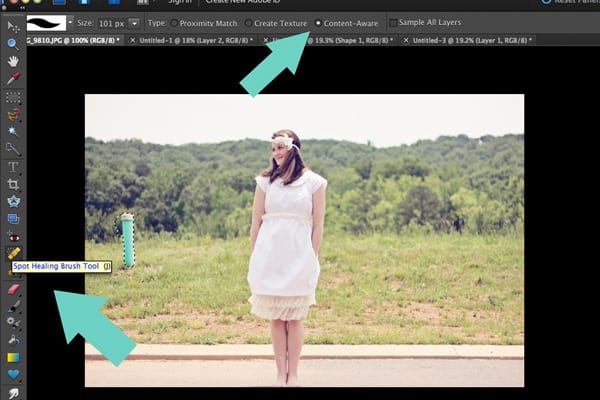 Then paint over your selection and viola! It's gone! I told you it was magic. I've heard content aware can give you funny results sometimes, but I have never had a problem with it.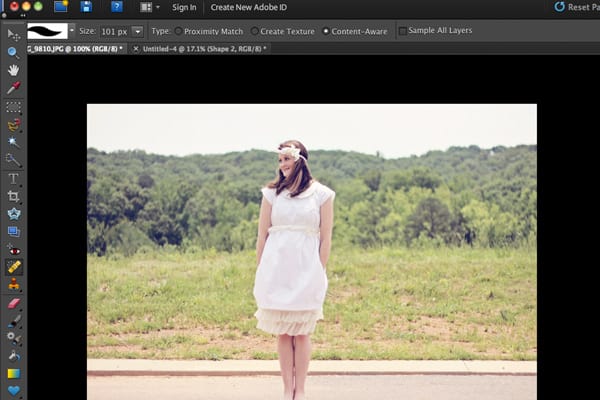 Ahh, much better! 


Watch out water spouts, trashcans and telephone wires! Photo shoots just got a whole lot easier.