I've been wanting to do Peter Pan for Halloween for a while! Halloween is so fun- I love watching the costumes come together. I'm a big fan of group costumes, especially when there is a baby involved.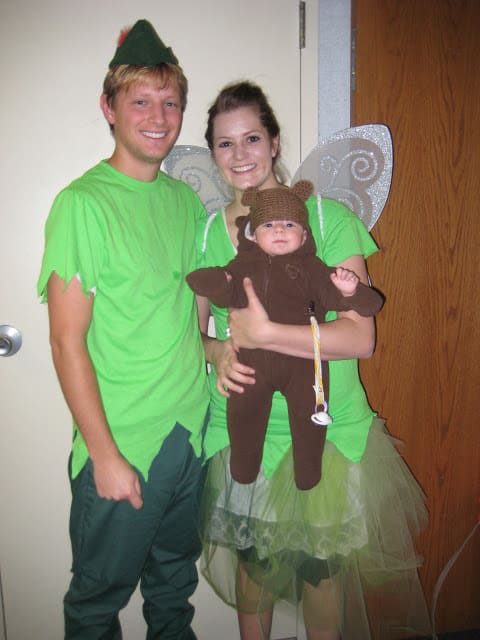 Peter Pan is definitely my literary crush. It's a good thing my husband looks just like him! I followed this tutorial for the hat. Everything else was put together pretty quickly last night. A little tacky but that's what Halloween is all about! You'd think since I've been planning our costumes for a year I would have started sooner. Nope. 
Little C did not like his bear suit. It was either hot or too restrictive or both! As soon as we put him in it we got his unhappy face which turned into a tantrum after the party. At least he looked cute!
Who's your literary crush?