Dear little Singer,
I didn't mean to actually sell you when I put you for sale on ebay. I didn't mean to. But you sold. You sold on the very last day. 
I forgive you for breaking 100 needles. I forgive you for your horrible tension. I forgive you for your bobbin threader only working half the time.  I forgive you for your uneven stitches.
You were my first machine. I remember the rainy day I went to buy you way back in high school. I didn't know what I was doing. But I knew I needed you. I lugged you to college where you took up more space on my desk than my books and papers. Then I got married and you came, too. You were my little sidekick. We drove you all the way across the country where you got your own room. Where together we made a quilt for the little boy that was sure to come. Together we made pillows for the place we live. Together we made so many things. You've seen a lot of fabric. And a lot of thread. You were always there for me.
And then I sold you on ebay. And I almost cried.
It's been a good six years little Singer. I didn't mean to sell you. Not really. But I guess our time is through. 
Love your first friend and sewer,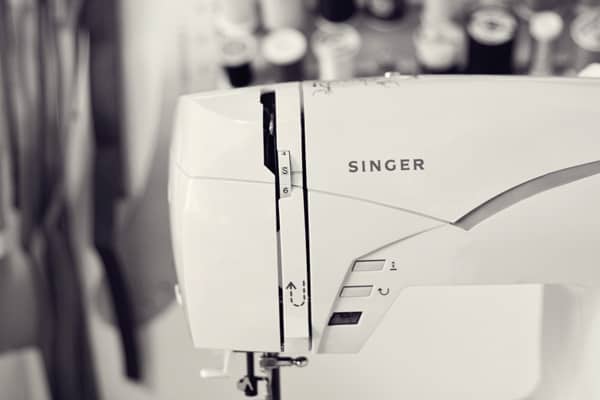 One of my most frequently asked questions is about sewing machines. I've never told you about mine because I hated this machine.
 Hated it. It caused me so much frustration. Fancy machine, but not great for the type of sewing I am doing. Plus, I never do embroidery. But then I seriously had a hard time letting her go. It's just plastic and metal, right? I think I'm over it now. Sorta. 
I'll tell you about my new machine later! I'm working on a sewing machine buying guide with lots of info! What kind of machine do you use?