(Enter the giveaway here!)


Lately we've been covered in peas. Baby eats the peas, spits half out. Baby puts hand in mouth with peas. Baby puts hand on face, mommy, shirt, hair. I'm not a great spoon feeder yet, so we're all green most of the time.


So it's time for some bibs. I made this basic bib pattern. It's nice and big and very versatile. So I'll be showing you some ways to use the basic pattern to make some cute bibs Most of them are made with my boy in mind, but I'll throw in a ruffly girly one, too, if you're interested?


The pattern is for personal use only. Do not sell items made from this pattern.
First up: 
the deconstructed alien bib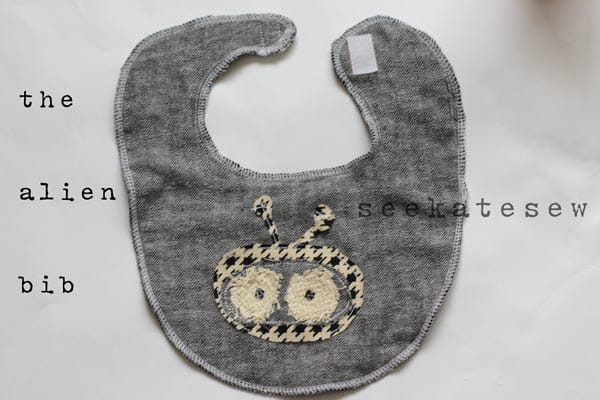 Since the first feedings are full of unknown things and funny faces, I thought an alien bib would be appropriate. 


You need: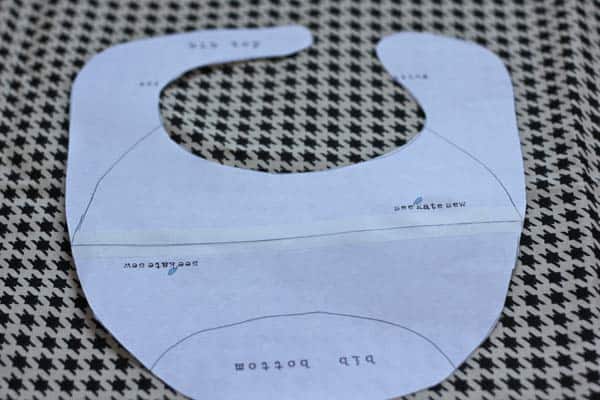 2. Cut out your pattern pieces. You need two layers of tshirt and one layer of print fabric. You do not need a seam allowance since we will be serging(or zig-zagging) around the edges for the deconstructed look. 


3. Cut out the alien face pieces and put them on the top of your bib.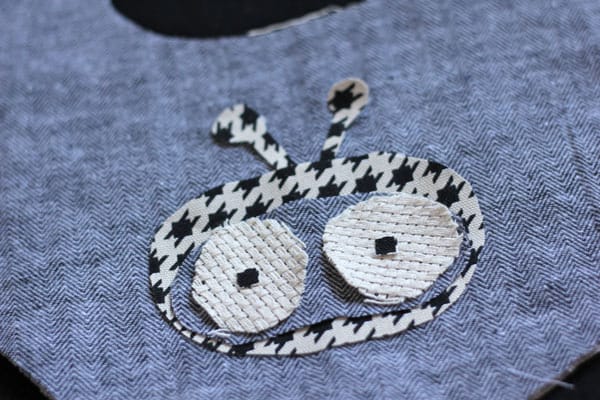 Pin everything in place and sew it together using lots of different stitches. The back will look something like this: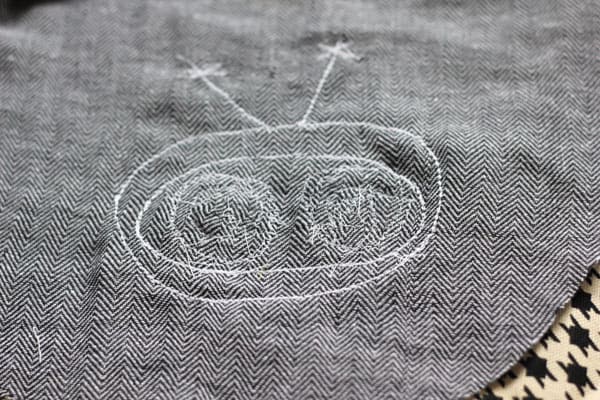 4. Trim all your threads and pin the layers of the bib together.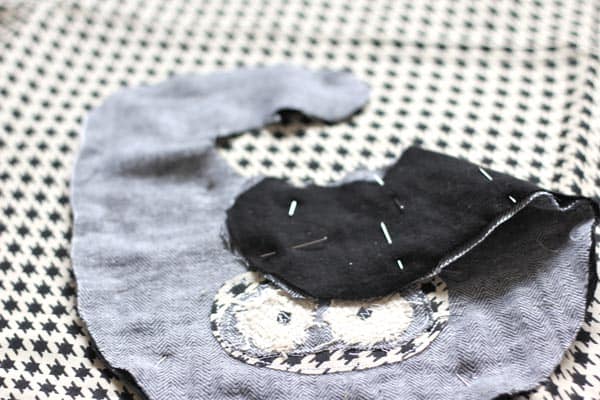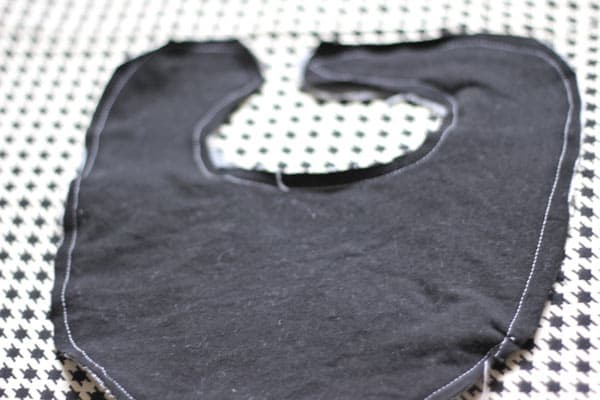 Then serge.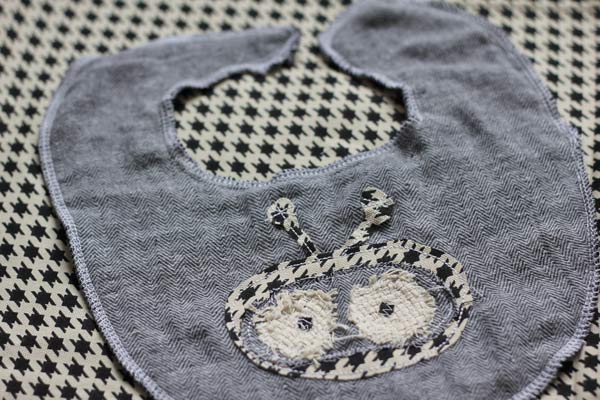 5. Add velcro or snaps and you're done!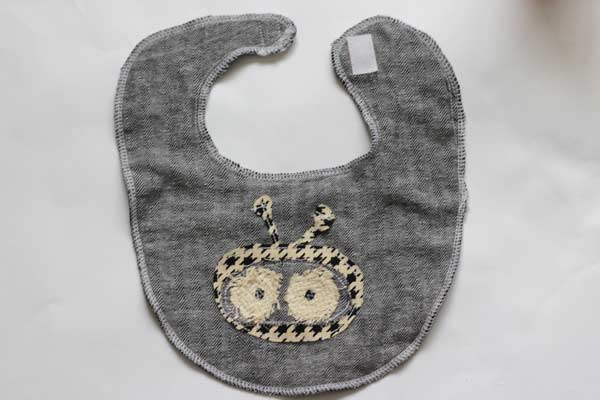 The tshirt backing is a great way to purge your closet plus it's nice and soft for wiping baby's face. I used a herringbone for the front because it is a classic manly suiting fabric that looks great on boys!