It's no secret that I love plaid! I always stock up on plaidy prints in the fall and did a few "Mad for Plaid" projects back in October, but my favorite plaid in the spring and summer is gingham! I thought I was pretty clever for thinking up the title Gingham Style (the theme song of this little series will be PSY, obvs!), but it turns out other people had already thought of it, too. (Any fabric junkie will appreciate that last link. Hah!)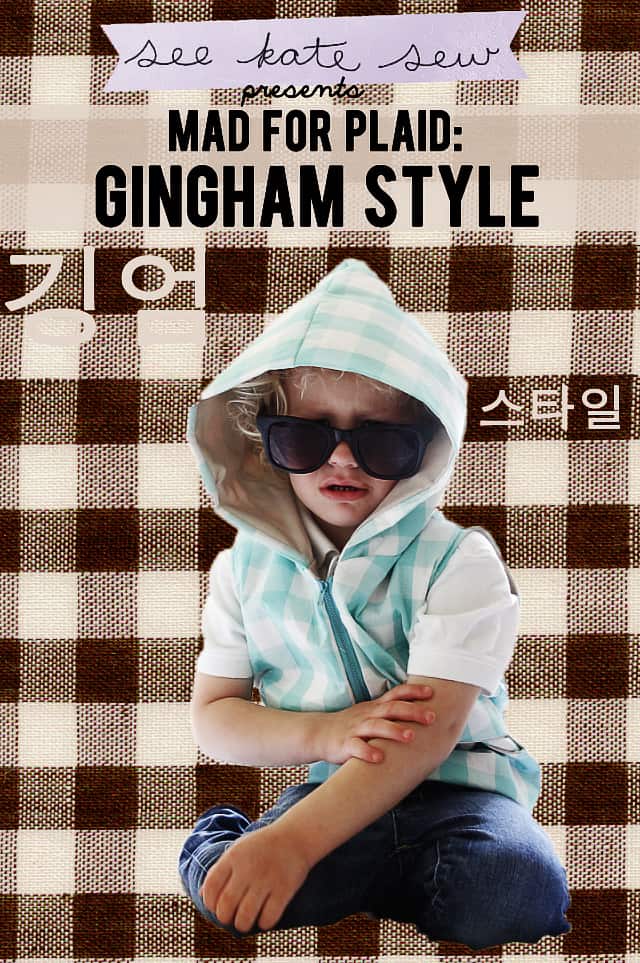 (깅엄 스타일 = "Gingham Style!")
Nevertheless, I put together this little series all about gingham! I have some great summer projects lined up and even a few free patterns! All the fabric for the series was provided by Fashion Fabrics Club. I bought some orange gingham to use in my Vintage Easter look when they had that amazing sale and I remembered how much I love gingham. They have quickly become one of my favorite online retailers for fabric and their gingham selection is great!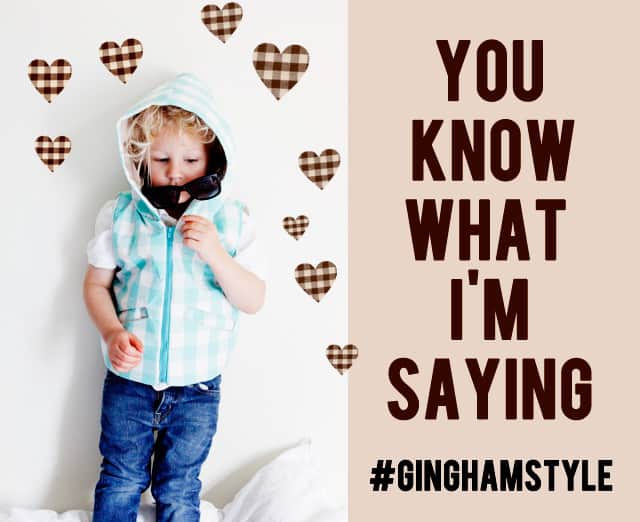 The mint fabric shown in this Aztec Hoodie is my favorite one! It's 1″ check which I think makes a pretty hip hoodie! The Aztec Hooded Vest is my newest pattern (released on Monday if you missed it). I totally love it in gingham! I interfaced all of the gingham with lightweight fusible interfacing to make it a little stiffer for the vest.
(I had to make some slightly tacky photoshopped images to go along with the series. It was as fun as it looks.)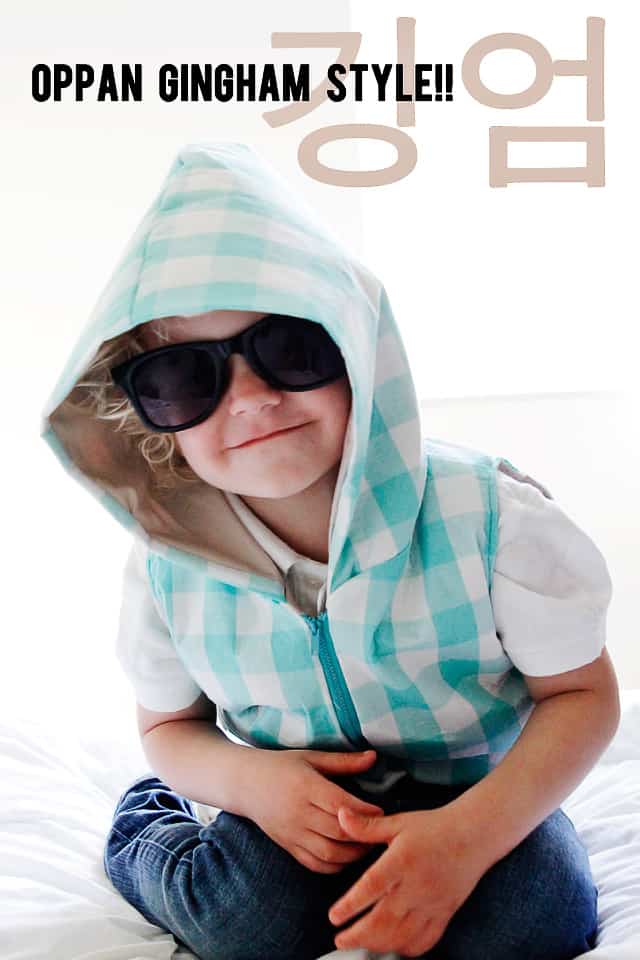 See you tomorrow for the first tutorial!