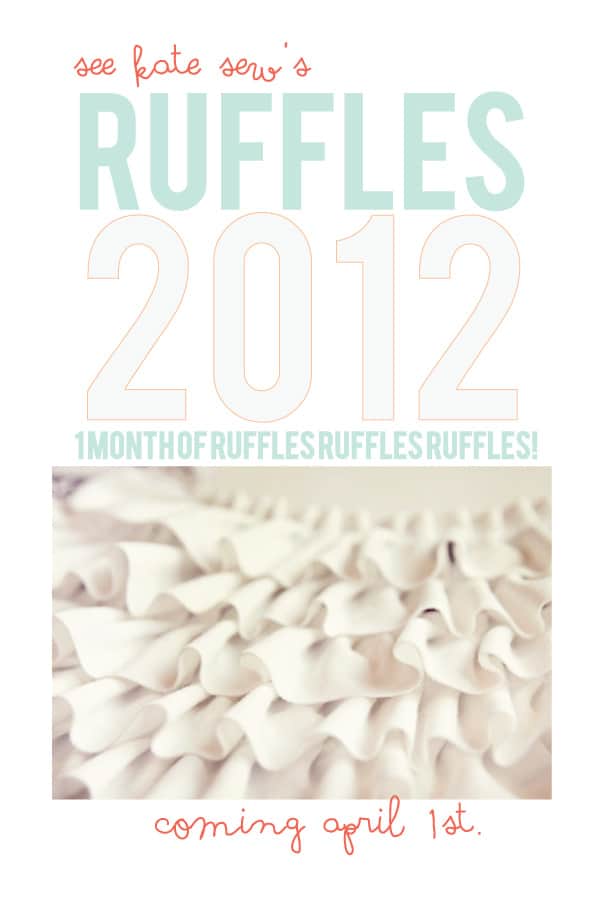 It's going to be epic! I've rounded up 20 ruffle-lovin' guests and have planned tutorials galore! I'll need your participation, too…with a free pattern + sew-a-long and a ruffles only flickr group. 


I've been planning all month and can't wait to share! So get ruffling! Anything ruffly goes! 




Excited??? I hope so! 


You can check out last's years Ruffle Series here. This year will entail even MORE ruffles! 


More details coming soon !