Whenever I need to get rid of scraps that I can't bear to throw away, I whip up one of these. 


I've been working on this one for a whole year! Not that is takes that long but I just couldn't find the motivation to make quilt binding to finish it.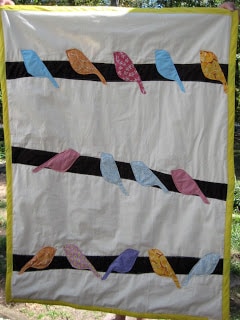 Don't you love the bright yellow?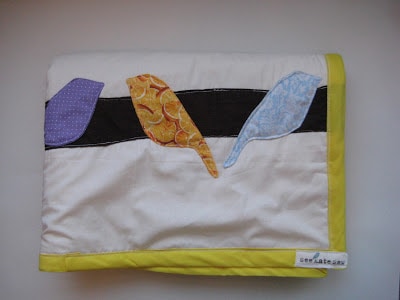 Bird obsession? I think so.