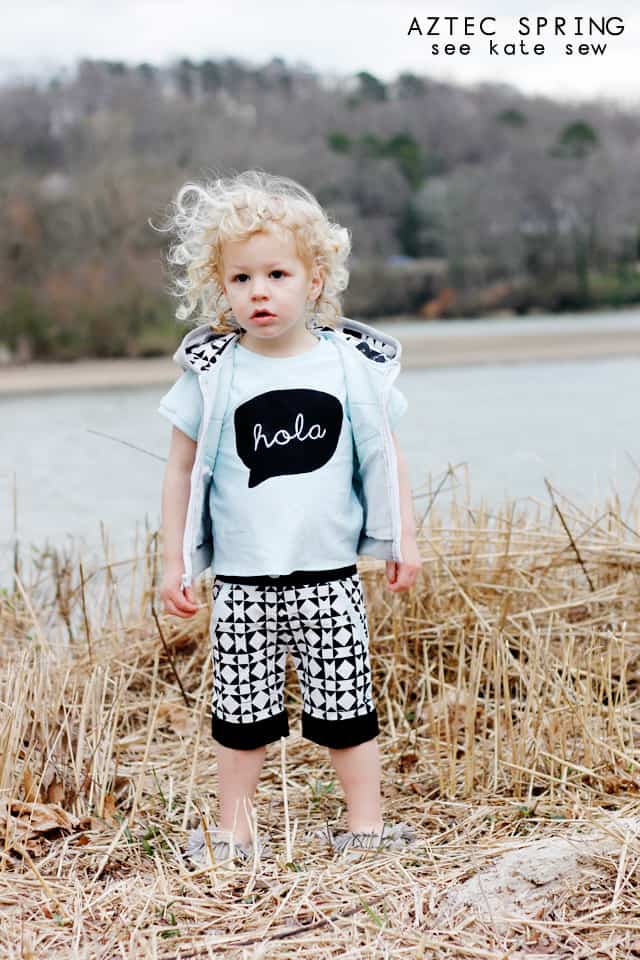 It's Project Run and Play All-Stars time! This week is the first week and the theme is "Inspired by a work of art or art movement". This was my favorite theme, although I did deliberate between two art movements for months before finally going with Aztec art as my inspiration. I drew a lot of inspiration from the Aztec calendar. Aztec art is full of geometric shapes and symbols and I really played off of the geometric shapes more than anything.
I had a lot of fun with this look! I used my silkscreen to make my own fabric and make the graphic tee, dyed white fabric and bias tape with mint, and topstitched the hooded vest in a chevron pattern. There are lot of little details throughout the look.
The shorts were the first piece I designed for the ensemble. I made about 4 prototypes before figuring out the perfect pattern. Then I screenprinted white twill with a geometric design and then sewed them together. They have slanted pockets in the front and angled pockets in the back. The back pockets are impossible to see because of the crazy dizzying print There is a waistband with button closure and two cute little buttons which I sewed on with black thread (thanks instagram peeps for helping me decide what color thread to use!)
The hoodie vest is made of sweatshirt fleece with ribbing at the bottom. I lined the hood with the same geometric print as the shorts. The vest has two open welt pockets on the front and is lined with extra mint dyed fabric and mint bias tape. The armholes are faced and a zipper zips up the front. I topstitched the front and back of the vest in a chevron zig zag pattern to match the sharp angles of the Aztec calendar.
The graphic tee is also screenprinted. I almost printed "hao" which is how you say Hello in the Aztec language, Nauhtil, but I decided last minute to modernize it to what the Aztec people probably speak today, Spanish "hola". (Plus I like Spanish.) I stuck that in a speech bubble and made the shirt with a ribbed neckline and ribbed sleeves. I used Dharma dyes, it was my first time using them and I love the color that it produced. It's so pretty and even! I also dyed bias tape for the shorts and lining of the vest, to tie the outfit together.
Finally, I made some pleather moccasins and a feather headdress just for fun.
And now enjoy way too many pictures!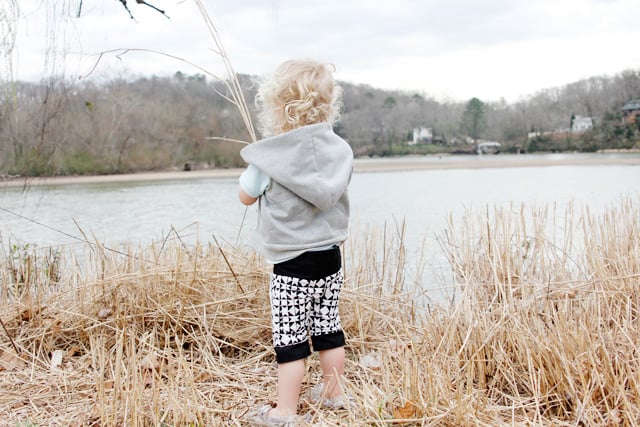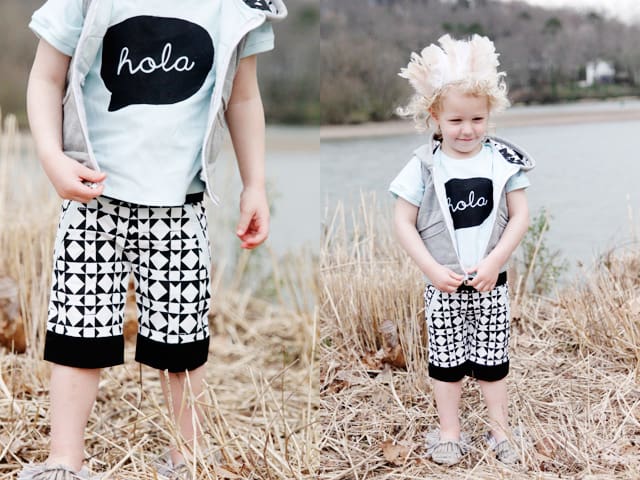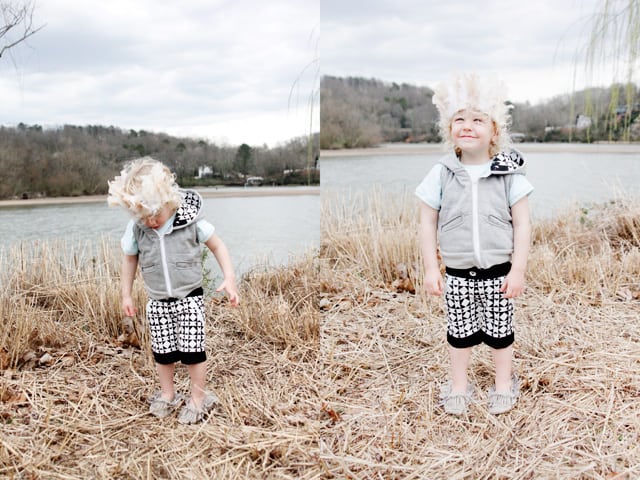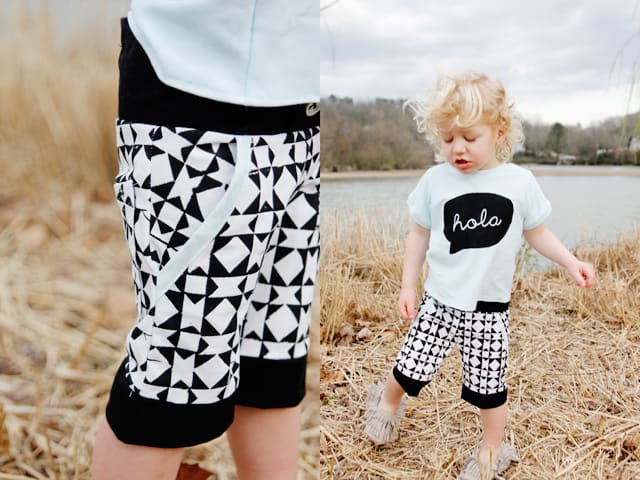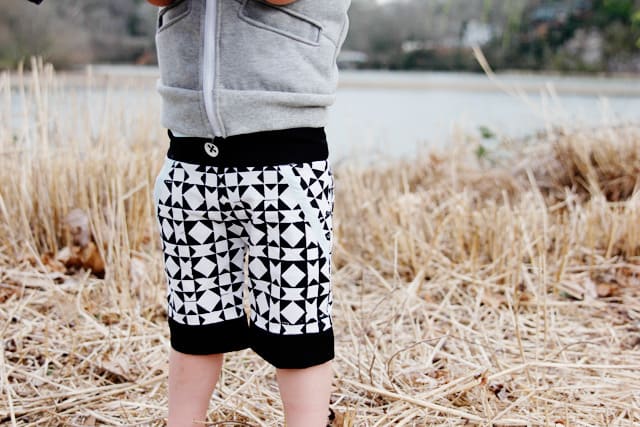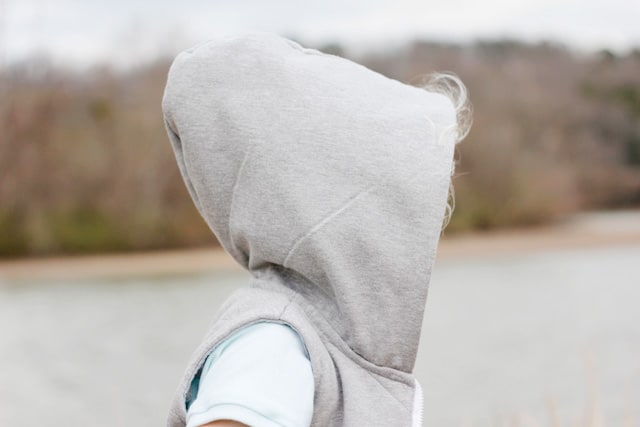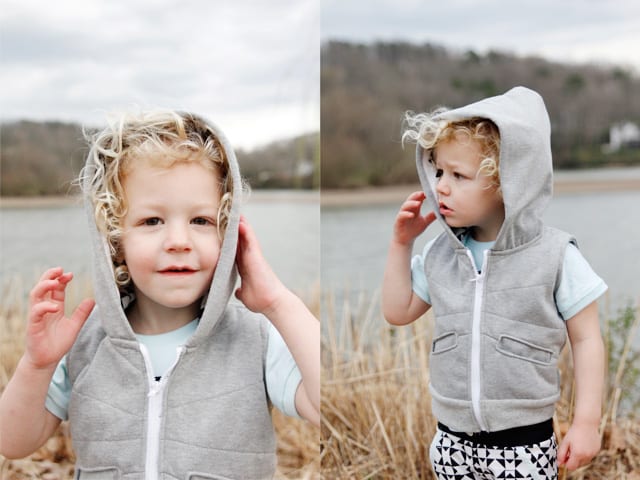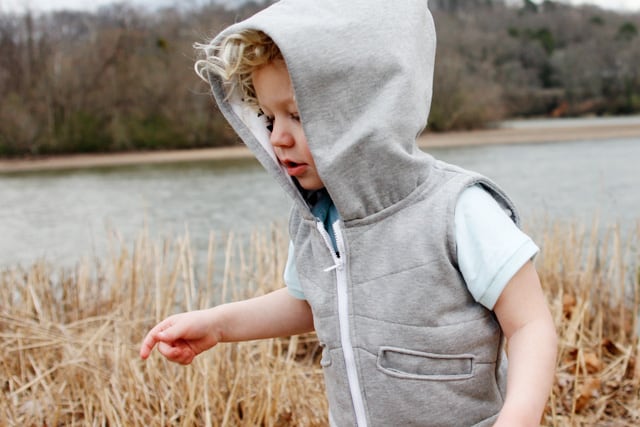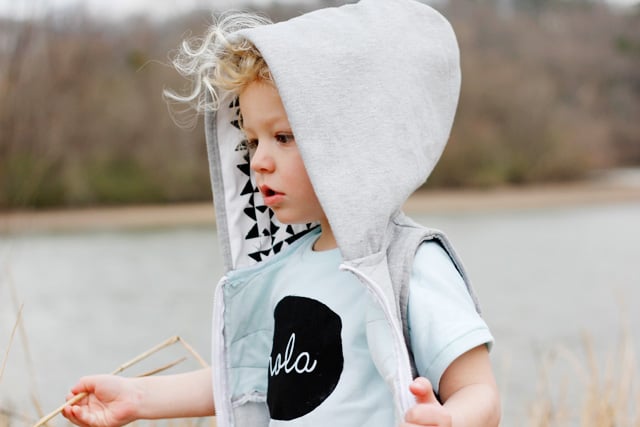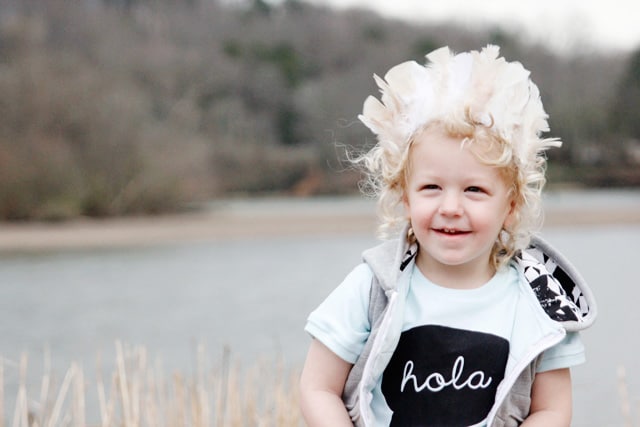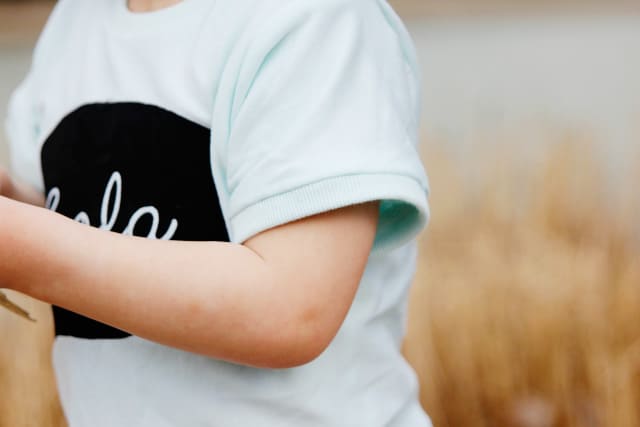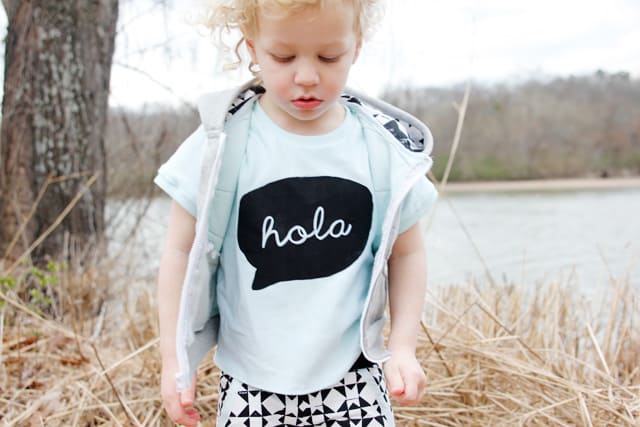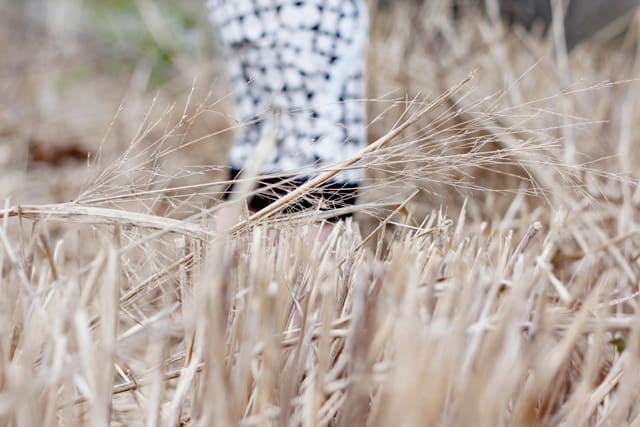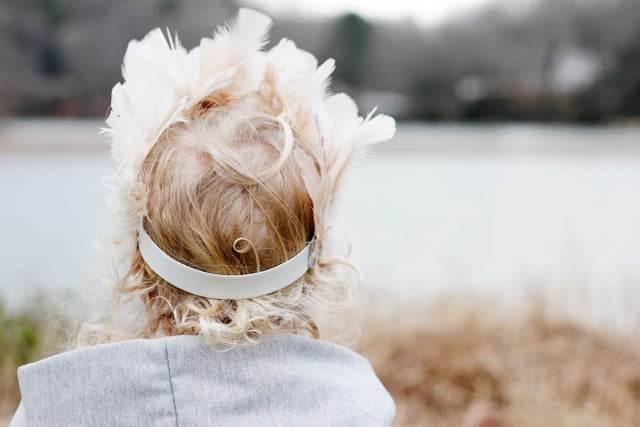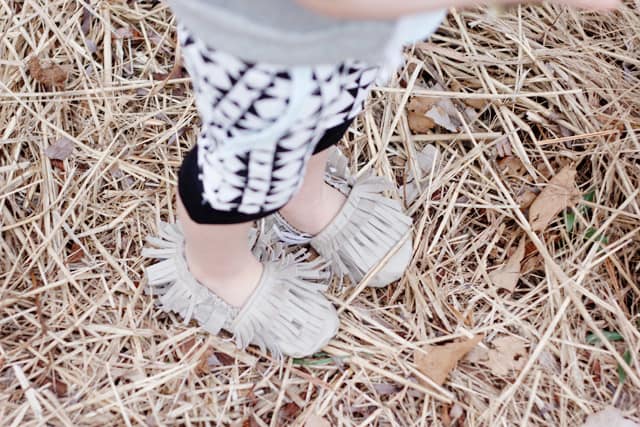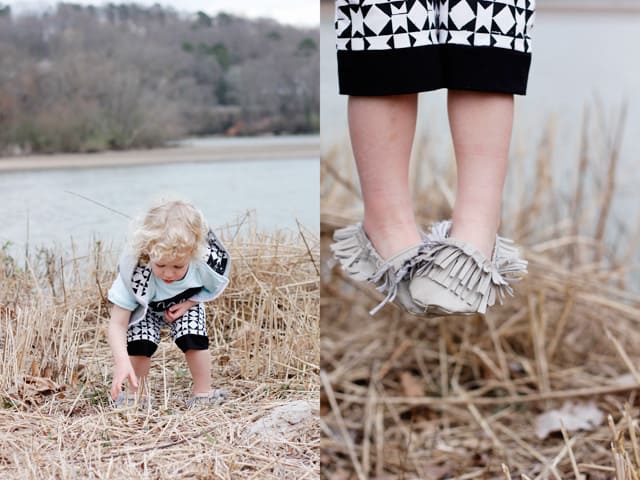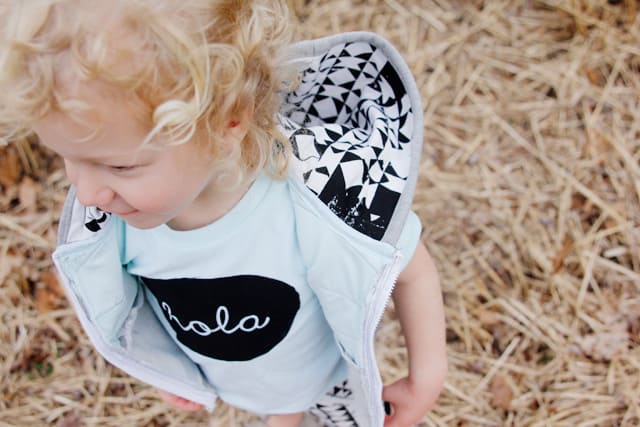 Click over to see my post and the rest of the blogger's looks, I have no doubt they are amazing!