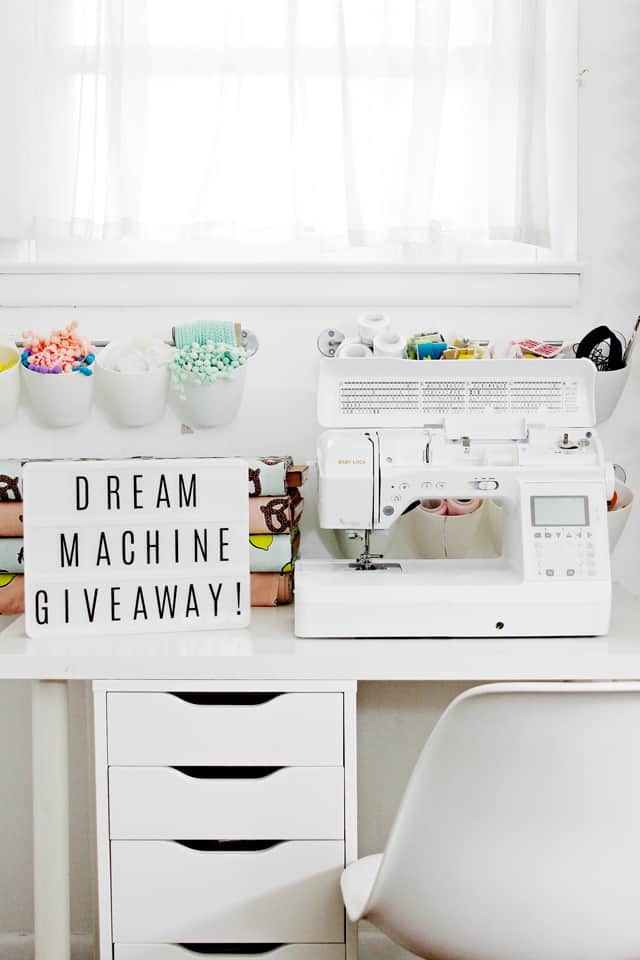 I'm SO excited to finally share this giveaway with you! I've been sewing on a new machine – the BabyLock Lyric – since September and today I am GIVING ONE AWAY! (Not mine, of course…;) ) This is a brand spanking new Lyric machine that will ship directly from BabyLock to the winner, along with a $100+ Aerofil Madiera 18-spool thread pack! I've been telling you it would be epic!
There are lots of ways to enter, including some super easy ways and some more involved ways! Click into the Rafflecopter widget below and start entering!
This giveaway is a part of the Soho-along so you can enter by finishing sewn Soho and Manhattan blouses up to 10 extra times! The giveaway will be open until May 30, so you can get all your entries in! The winner will be announced on this post and in the See Kate Sew Facebook Group!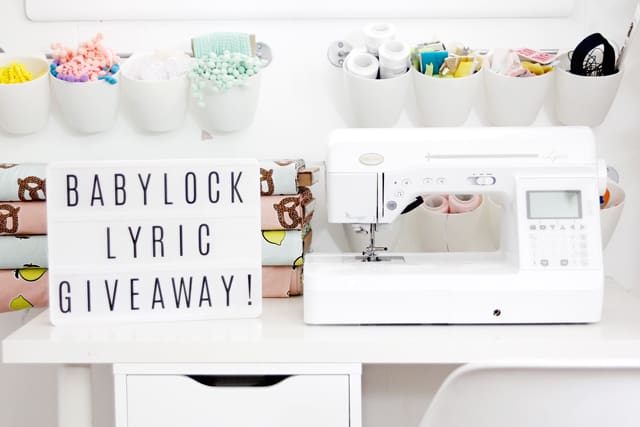 I'll share more about the Lyric machine soon! And see you tomorrow for a post about fabric selection!
Shown in photos:
Heidi Swapp Lightbox Marquee
+ Letters + Number/Symbols
View more photos of my sewing room here + a list of all the stuff in my sewing room here!