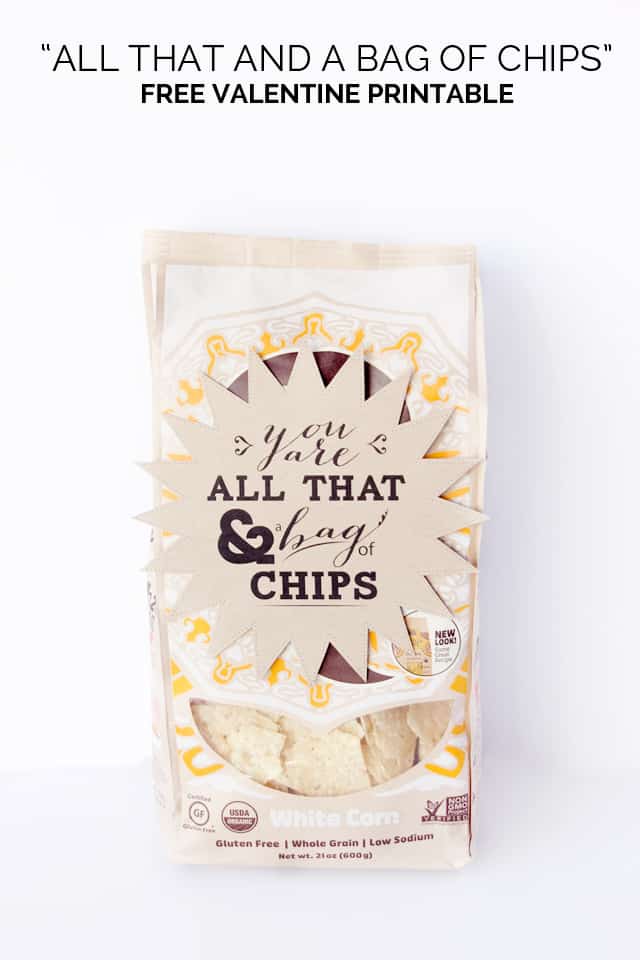 Here's a super simple valentine idea for any chip lover. Who doesn't love chips?
I made this for my husband, it's simple yet sweet. And comes with a snack!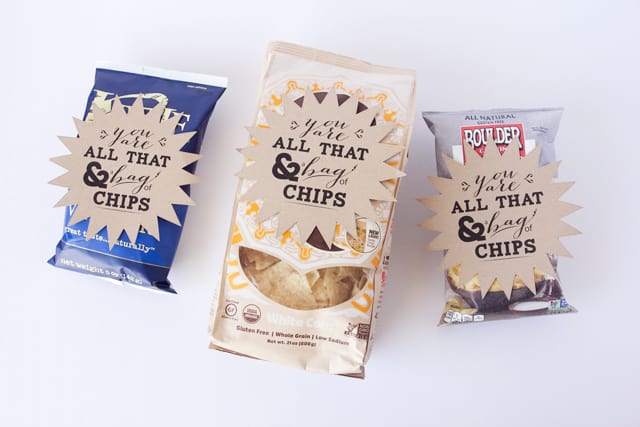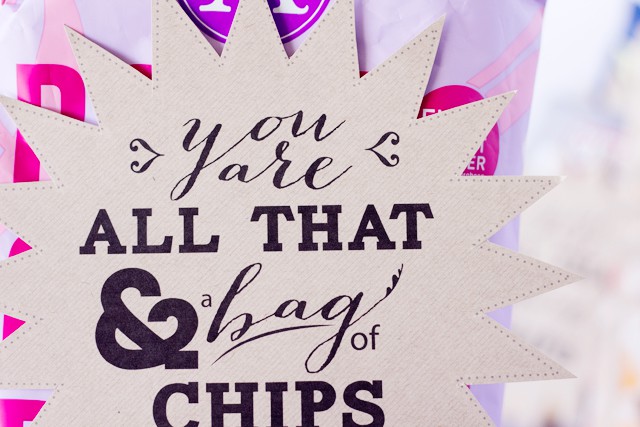 you are all that and a bag of CHIPS valentine
Materials:
-Any variety of chips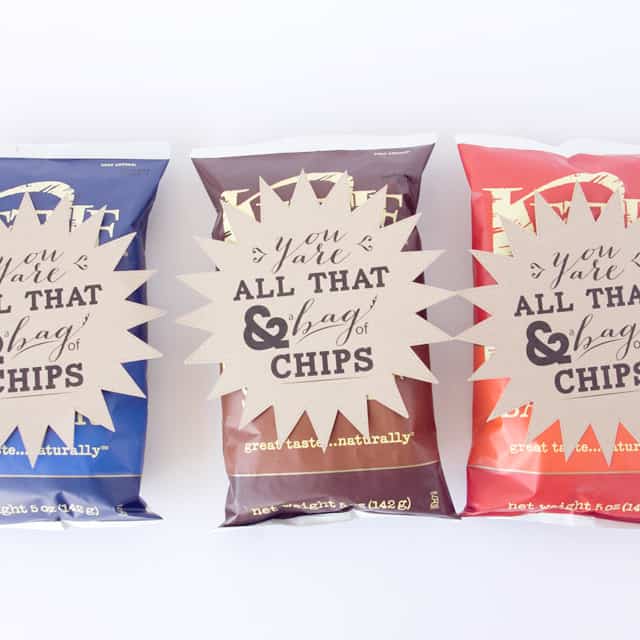 To make this, just print out the printable and cut out the starburst. I like it printed on a light kraft paper, but you can choose any color.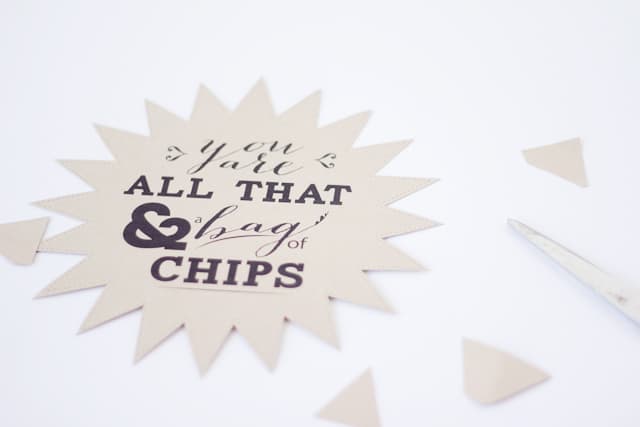 Then tape it to the front of your chips.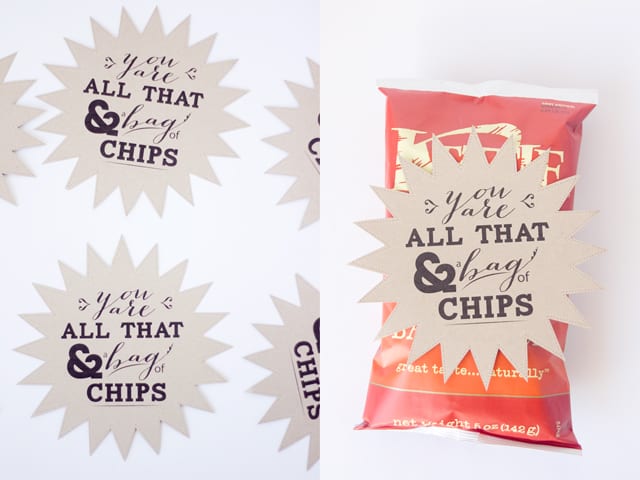 Any kind of chip works!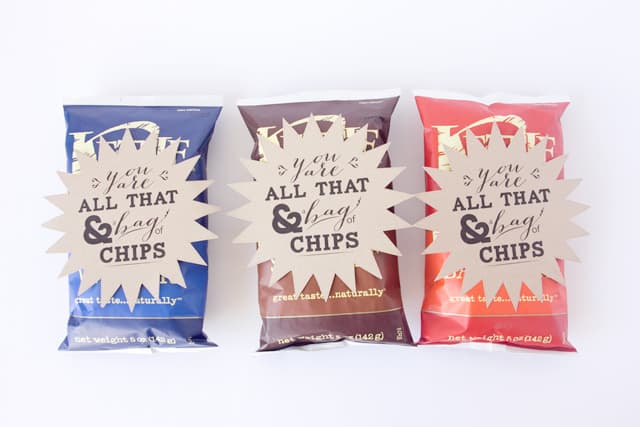 I even stuck it on a bag of popcorn (the purple bag) just because the bag is pretty.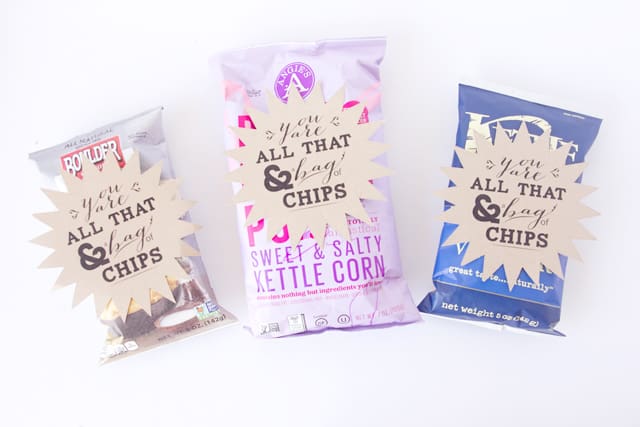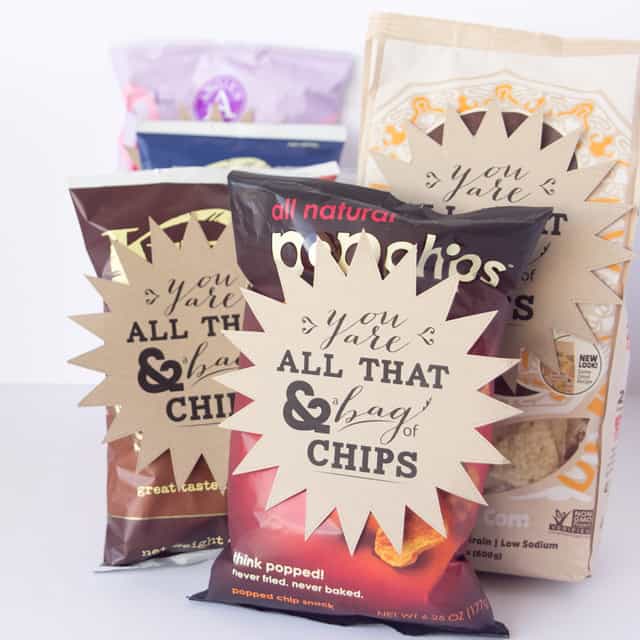 Enjoy!
Last year I made this succulent valentine for my husband…."My life would SUCC without you!"
Get the free printable for this one.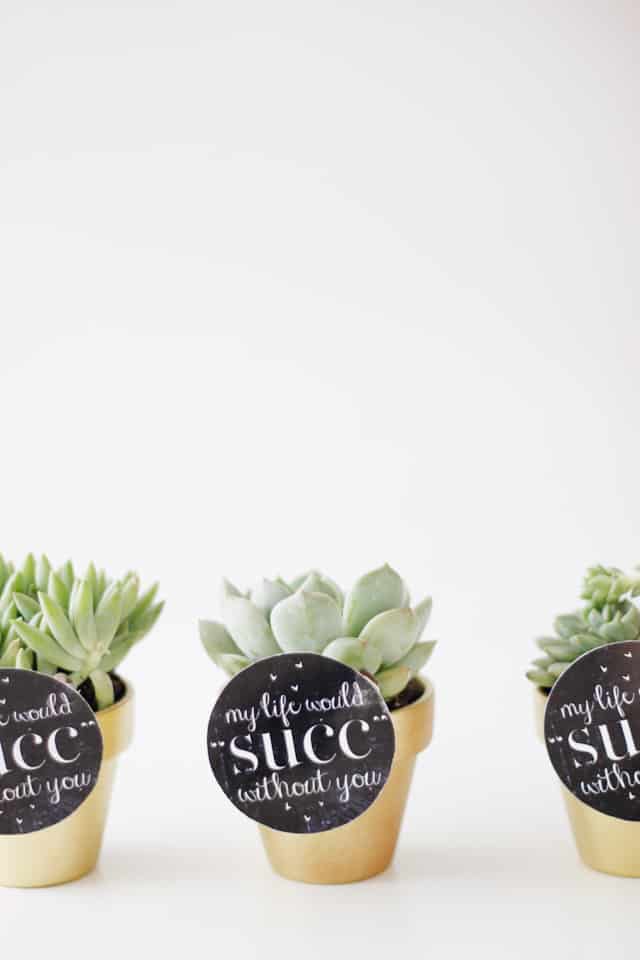 SaveSave