I'm not sure what has gotten into me but I am suddenly so excited about Christmas! You'd think it is the end of November by the way I've been preparing. Don't worry. We don't have a tree yet. But I did finish our Christmas cards using my letterpress machine. I used more goodies from Lifestyle crafts. I already showed you a few of their special Christmas dies. They also sent me a Christmas letterpress plate kit and red ink.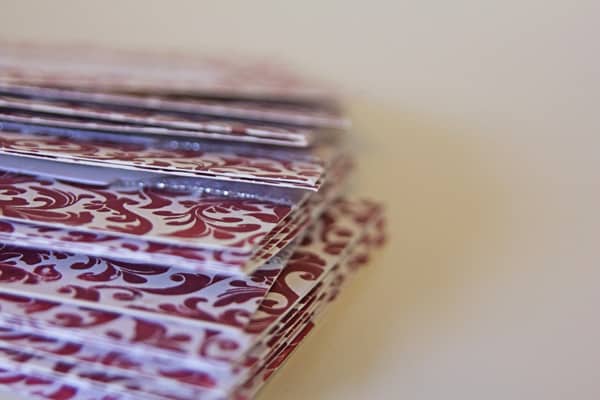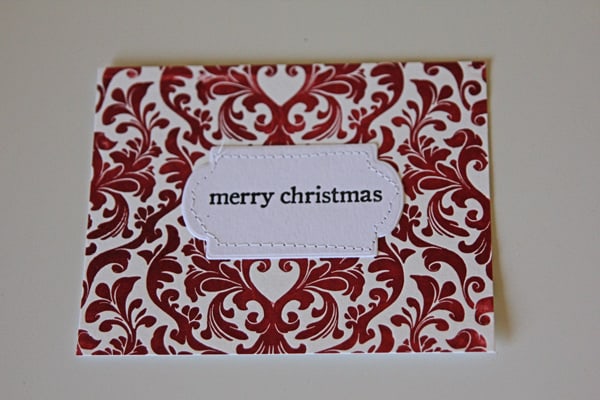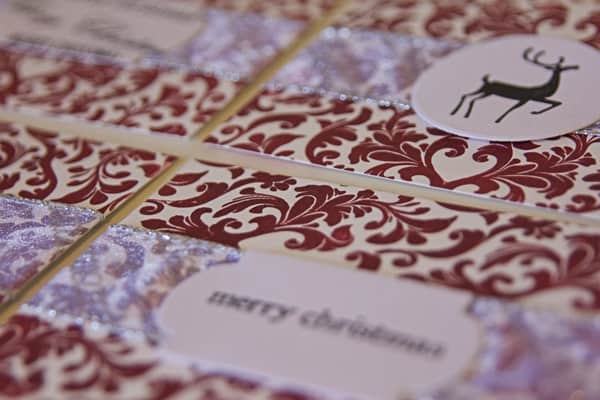 First I damasked everything.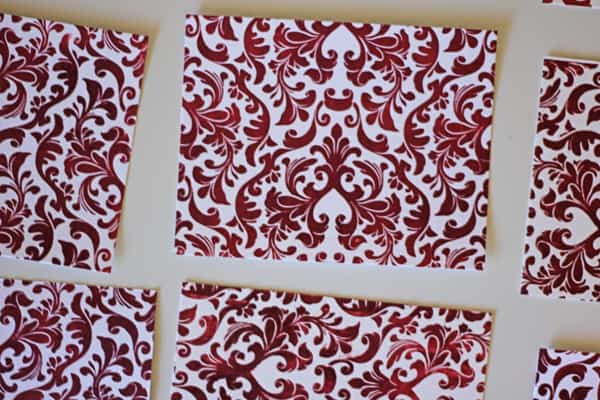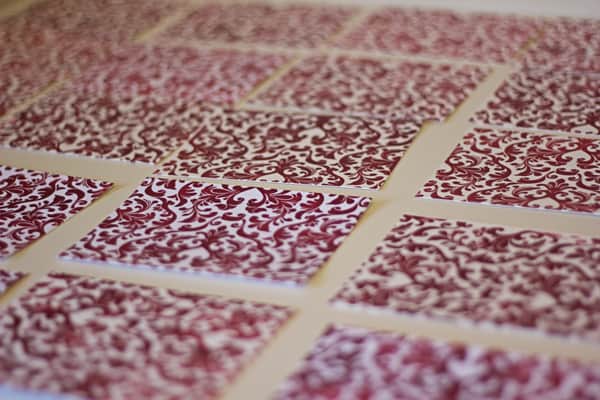 Then I printed little "Merry Christmas" and deer tags.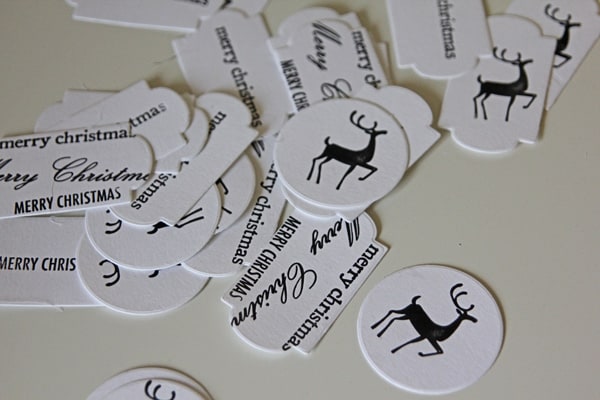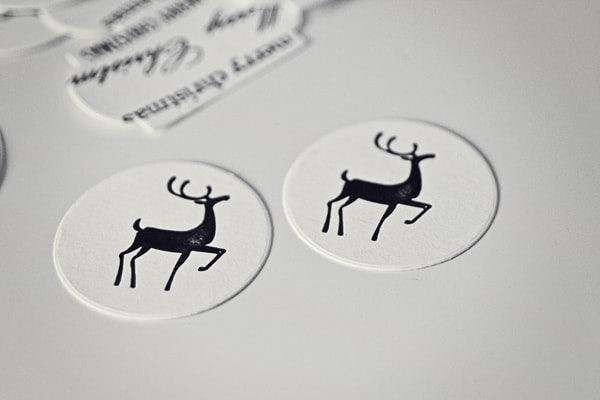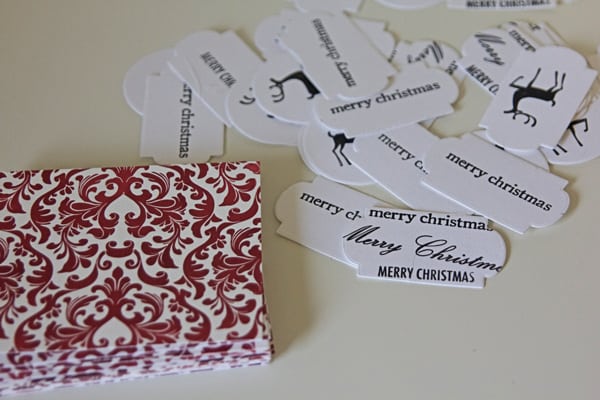 Then I went a little craft-room crazy.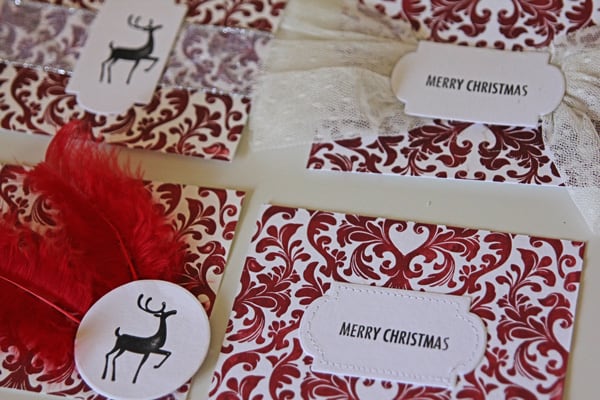 I asked husband his opinion. "Simplicity is the ultimate sophistication" is what he said. I think he was saying that feathers are not classy. Haha…So we're sending out these ones: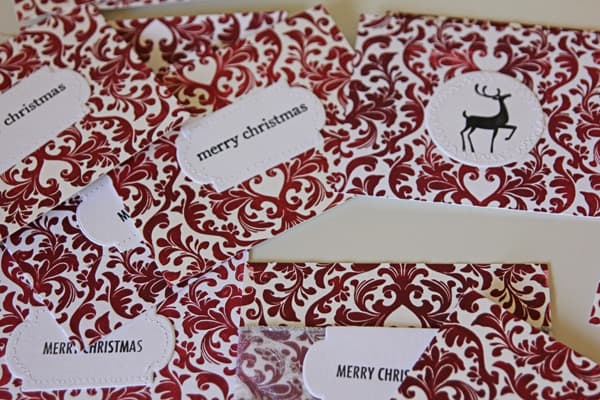 You know I love me a good reason to put paper through the sewing machine. Topstitched Christmas cards. So pretty!
So the real question is….which lucky Christmas card recipient is getting that feather masterpiece??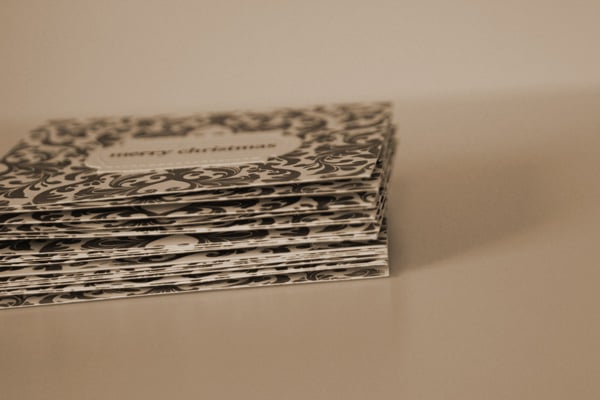 For these cards I used:
………….
Use code SEEKATE to save 20% off everything at lifestylecrafts.com! Maybe a good excuse to get some letterpress plates??