I'm over at the Gugu Guru today sharing a luxe lunchsack bag pattern! This cute little bag is perfect for stashing baby food jars and other snacks! We partnered with Beaba using their Babycook machine (in the Cloud color, oh la la!) to share this lunchbag and as a bonus I'm sharing some baby food recipes right here!
Click over to the Gugu Guru blog to get the pattern and tutorial (AND ENTER TO WIN A BABYCOOK!) and stay here to read my review!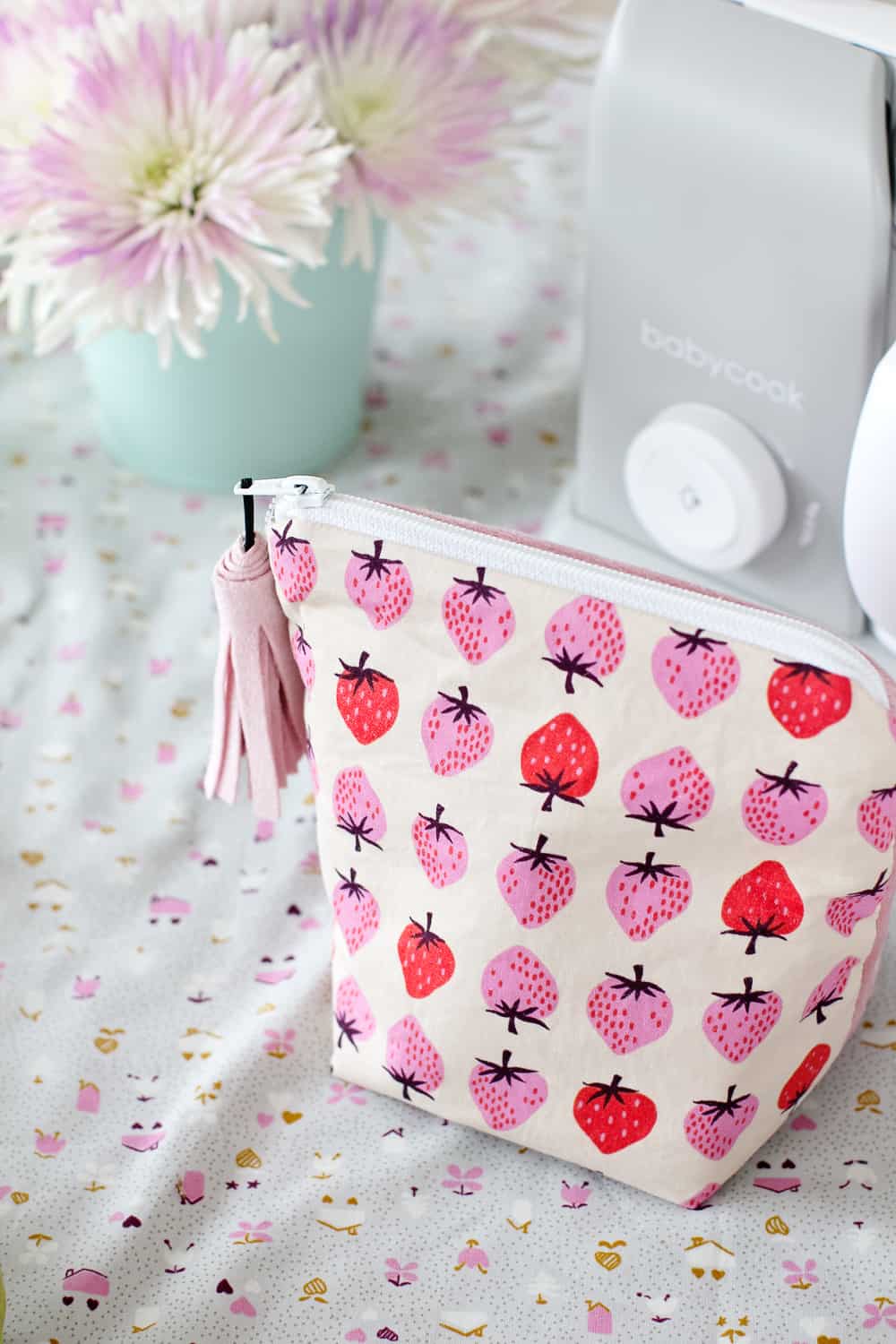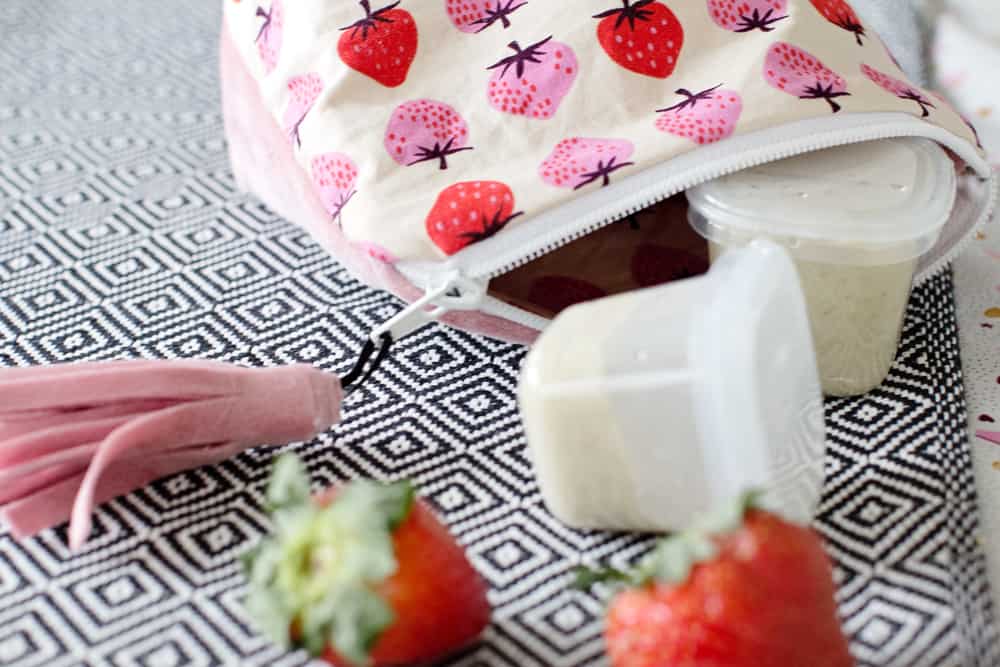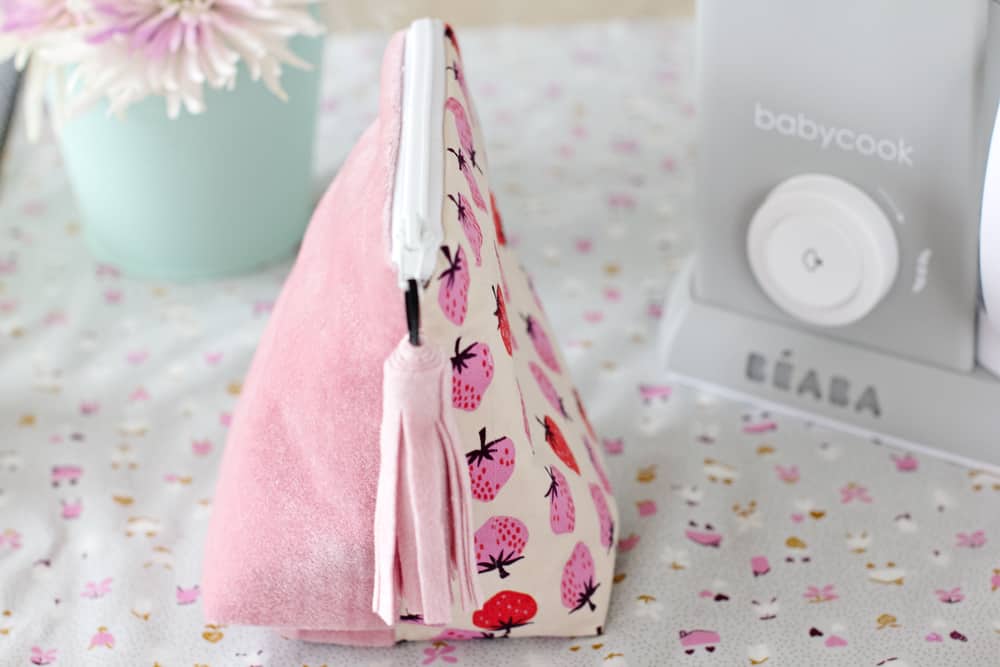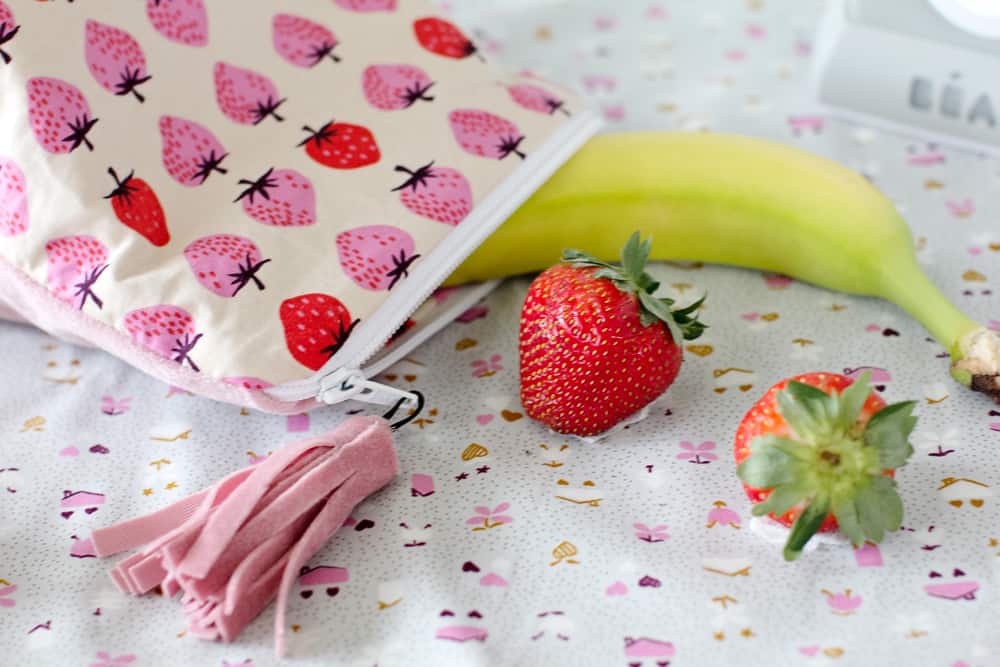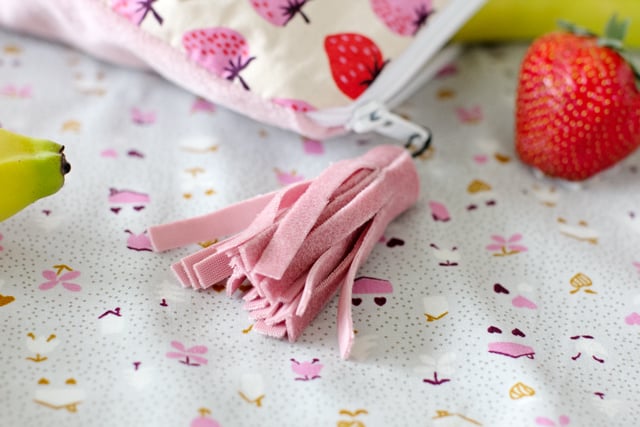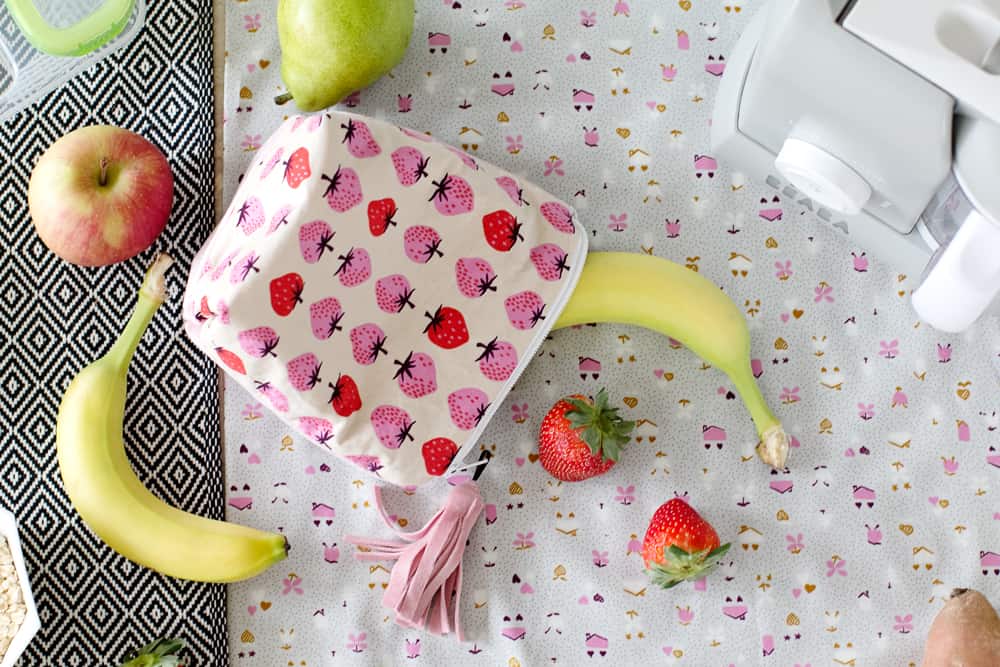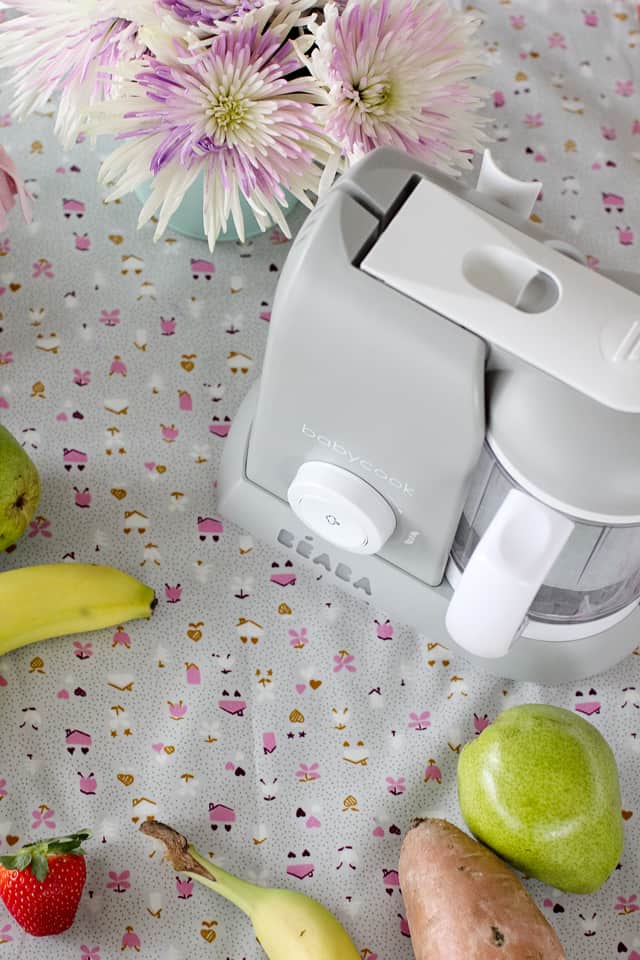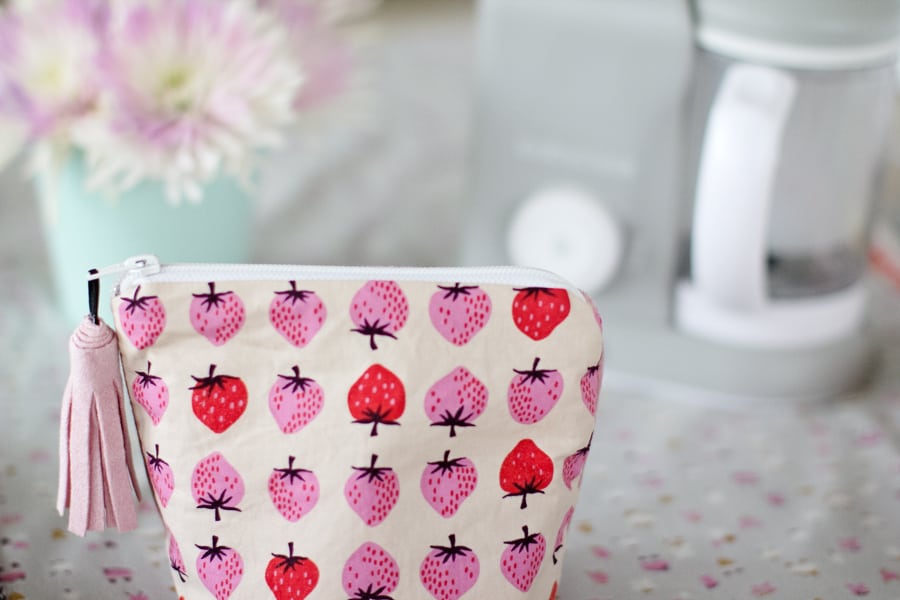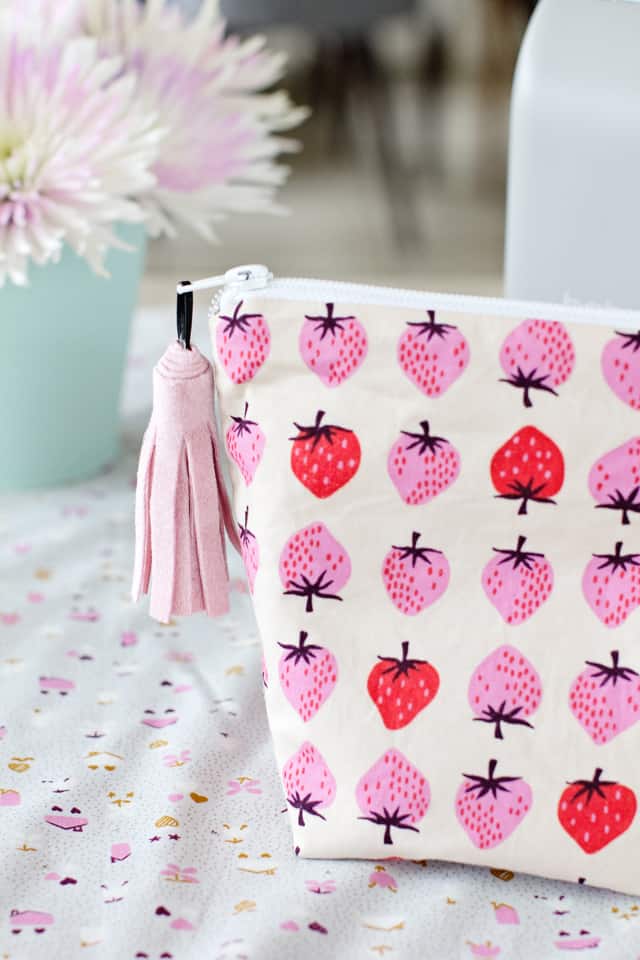 The Babycook machine is awesome! Besides being cute and grey, it's a mighty little machine. The machine has two processes: cooking and pureeing! All in the same little canister! You just chop up some fruits and vegetables, stick it in the plastic steaming canister on the right and then let it cook for a cycle. There are different water levels based on how long things need to cook. I chose level 3 for things like sweet potatoes and level 2 or 1 for softer foods.
After it's done, you dump the cooked food back into the Babycook and puree it until it is the consistency you want! Anything can be watered down with formula or breastmilk so the possibilities are really endless!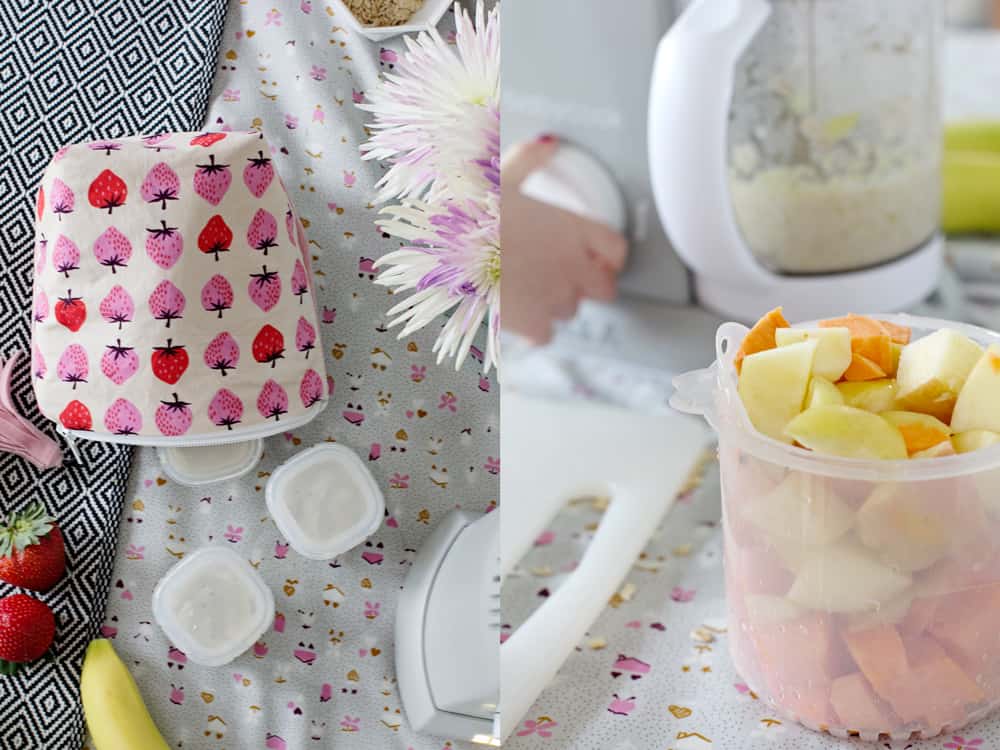 It's crazy that I've never tried making baby food until now! I have a 6-year old so it's a little embarrassing to me that it took six years to give it a go! The Babycook is SO easy, I wish I had gotten one years ago. I'm excited to use it for other things besides baby food also, like cauliflower mashed potatoes and a quick way to make sweet potatoes for myself during the day!
We experimented with a few different food combinations for baby Mae. It was thrilling when she loved them!
Here are the recipes we used: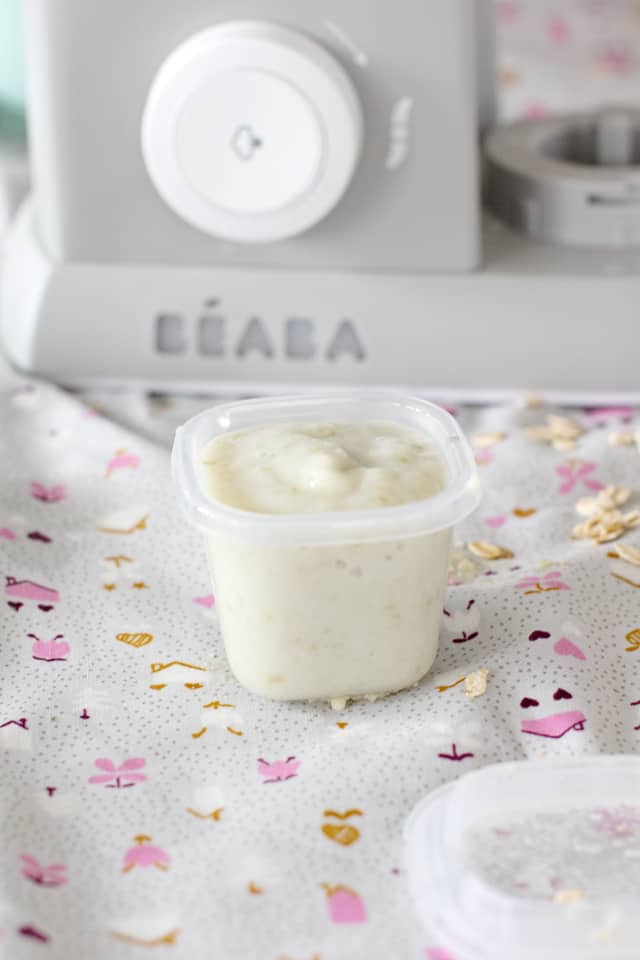 Pear + Banana Puree
1 pear
1/2 banana
1/4 cup breast milk or formula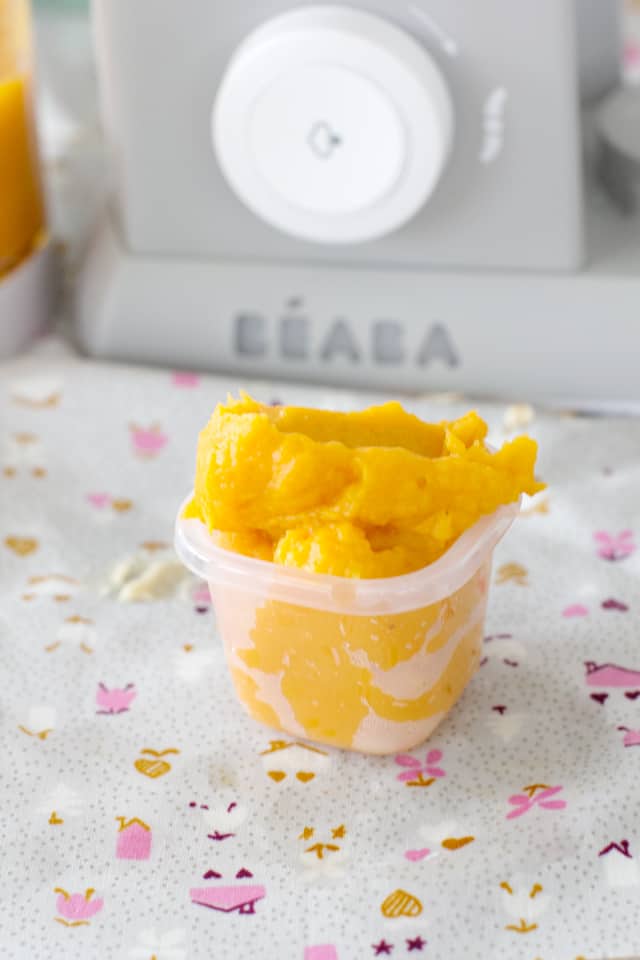 Sweet Potato + Apple
1 Sweet Potato
1 Apple
optional: dash of cinnamon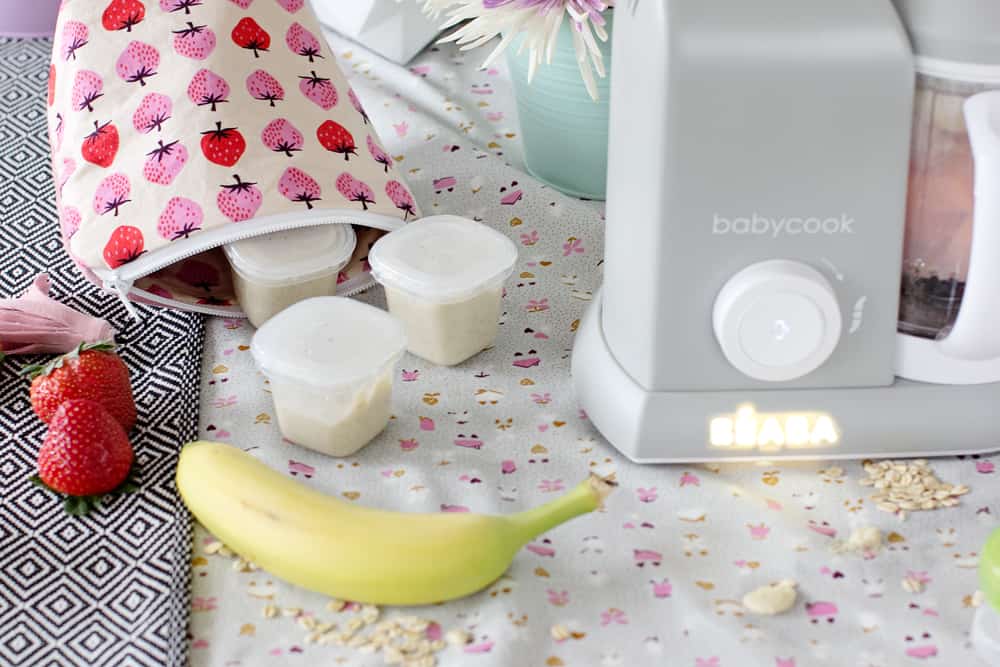 Apple Oatmeal
1 apple
1/2 cup Oatmeal
blend with 1/4 cup breast milk or formula
I'm really excited about the Babycook because it helps us introduce lots of flavors! I'm really hoping to avoid a picky eater with #3 and I think this machine will help us do that. Mae already eats so many more things than my other two kids, like avocado and kiwi! It's fun getting my older kids "re-excited" about food, too, by having them help me make the baby food in this cute little machine!
My daughter helped with this whole post! We had fun pushing the buttons and pureeing. We both got a thrill out of watching the baby eat the baby food we just make and we even tasted it ourselves!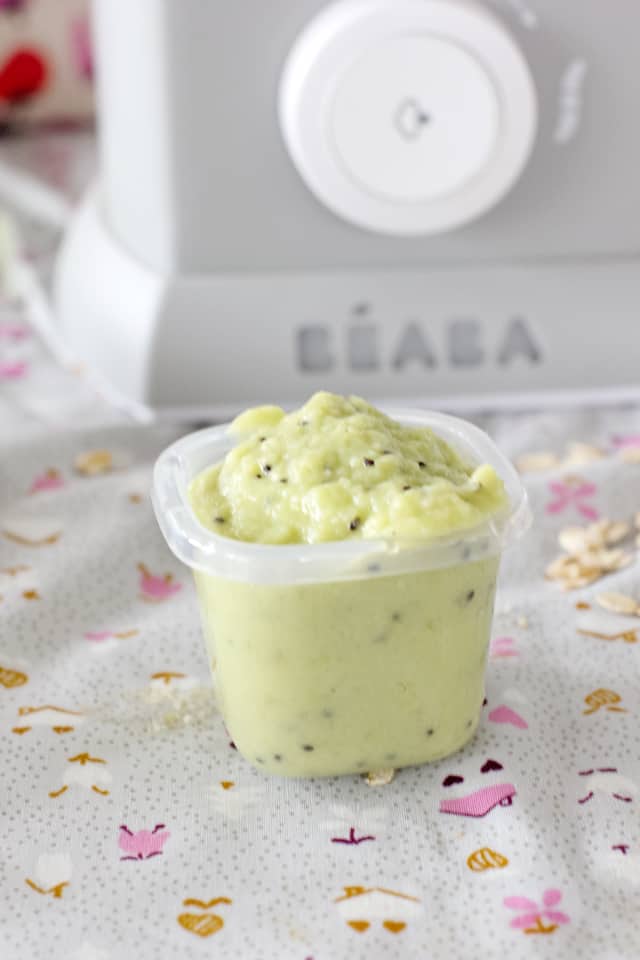 Avocado + Kiwi + Pear
1/4 Avocado
2 Kiwi Fruits
1/2 Pear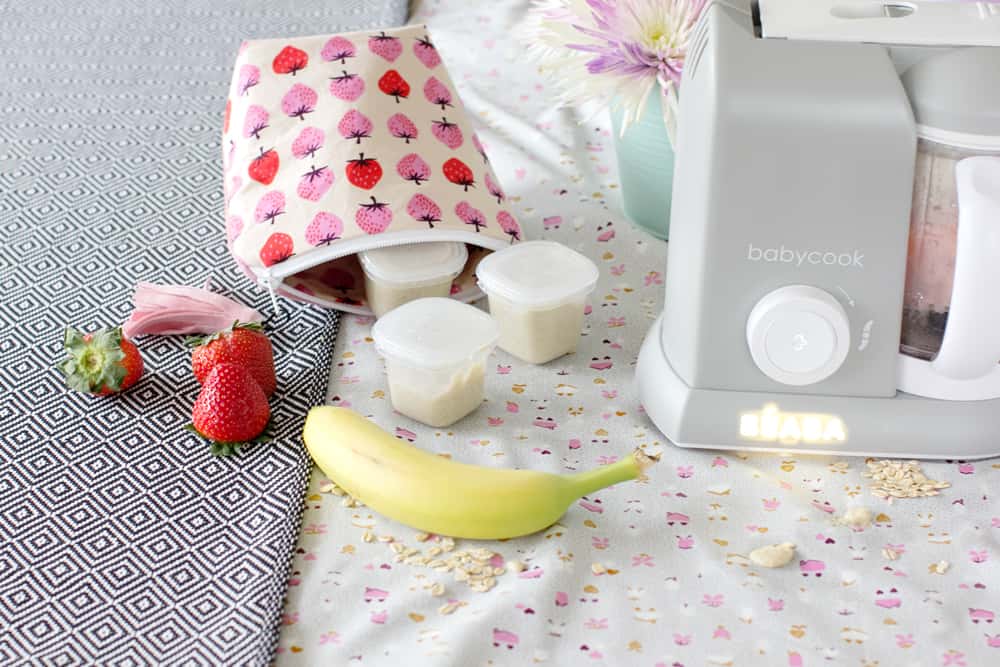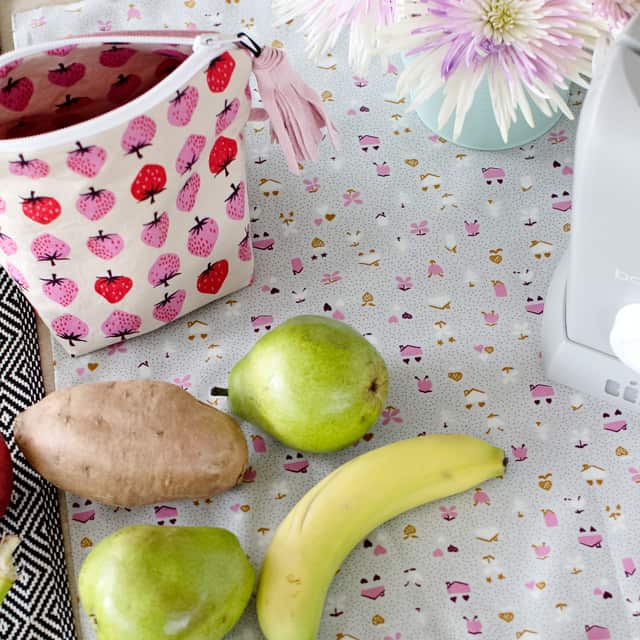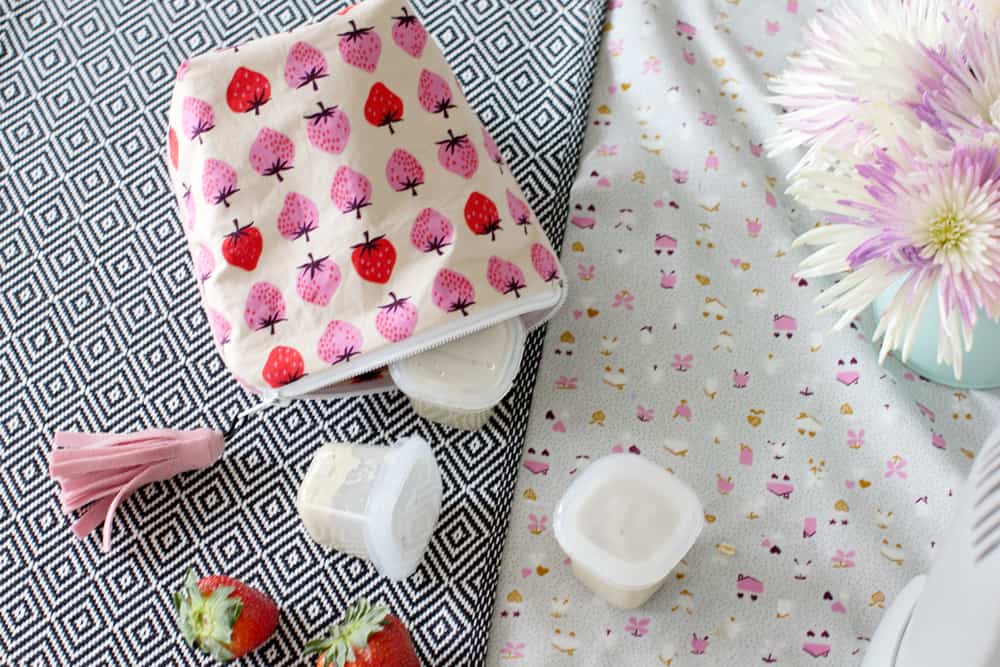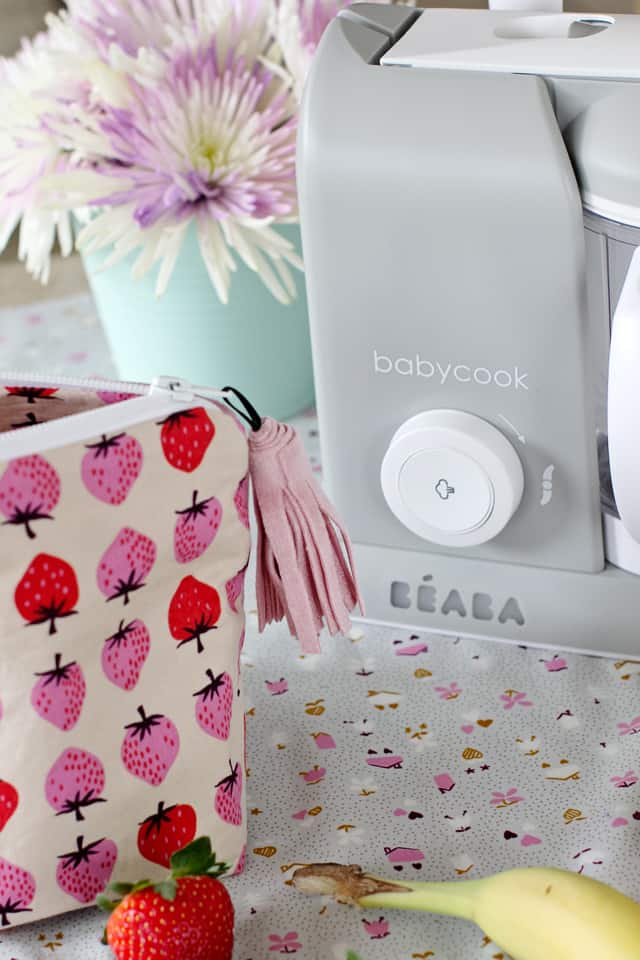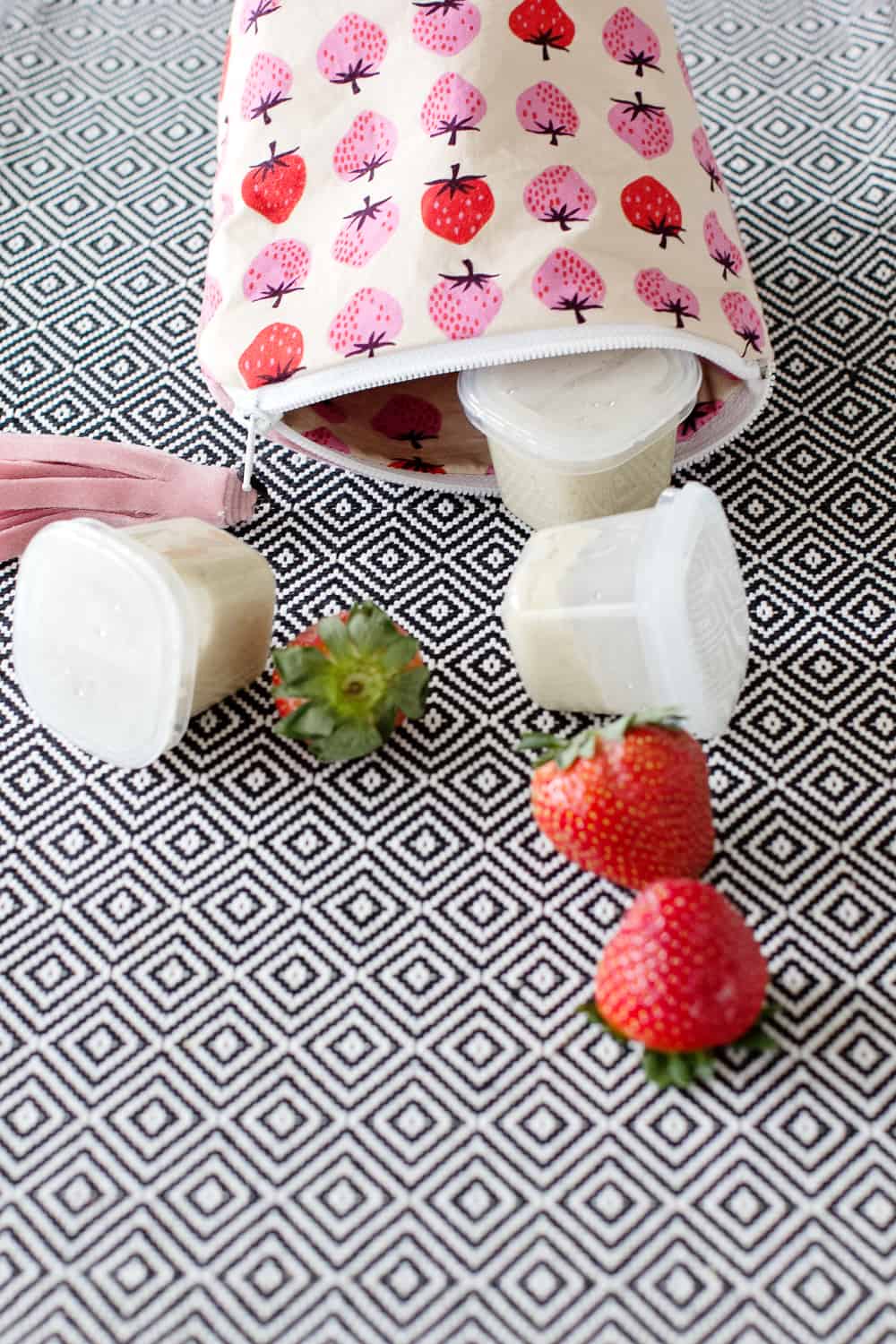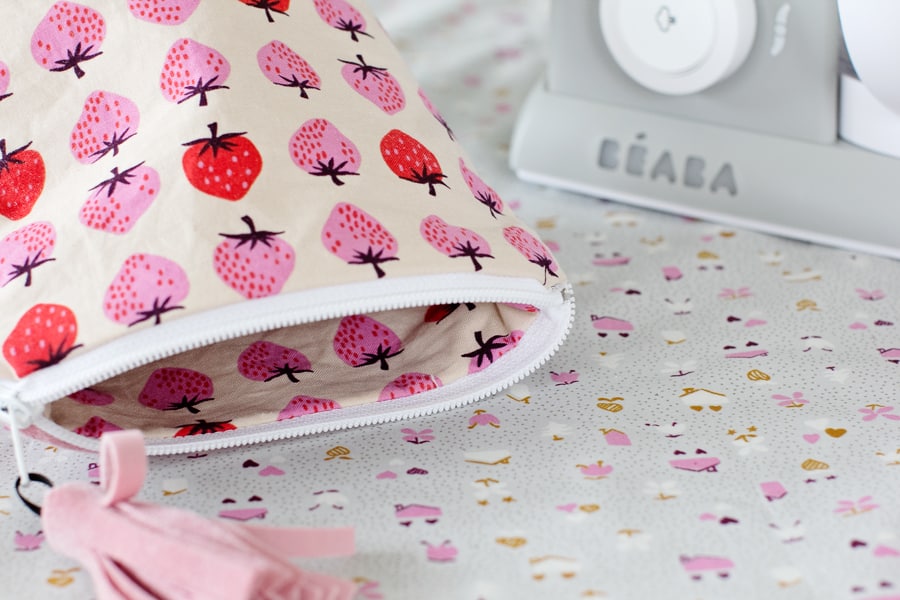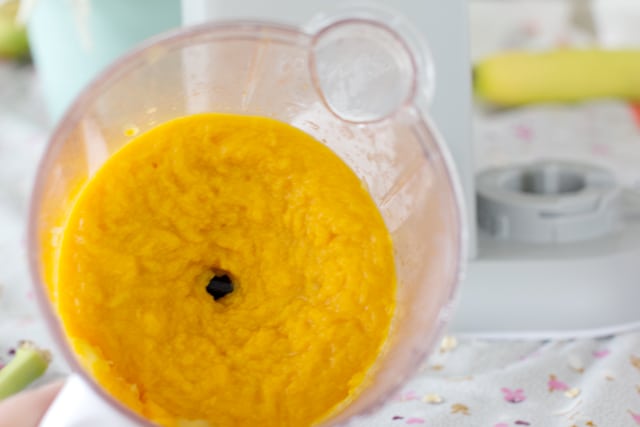 Head over to Gugu Guru to win one for yourself!
SaveSave