Before I blogged, I nested.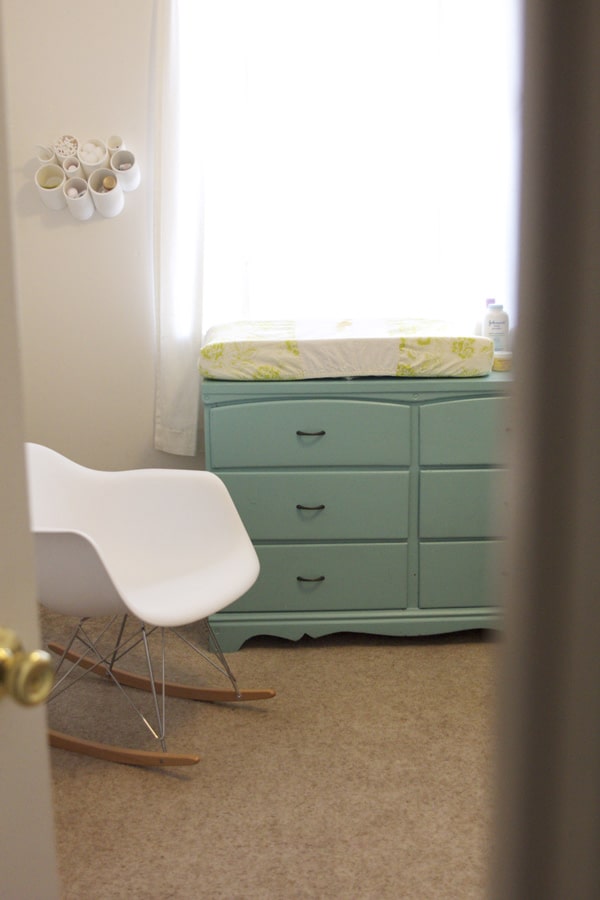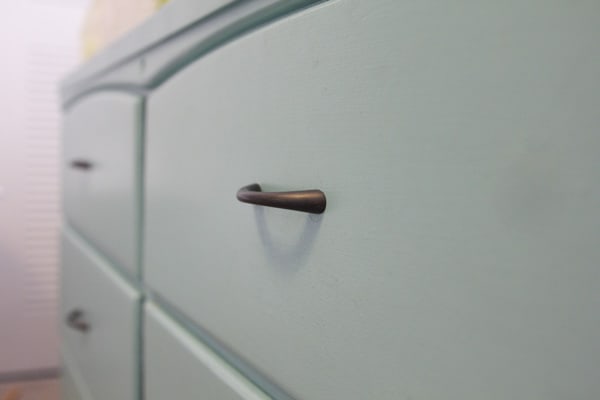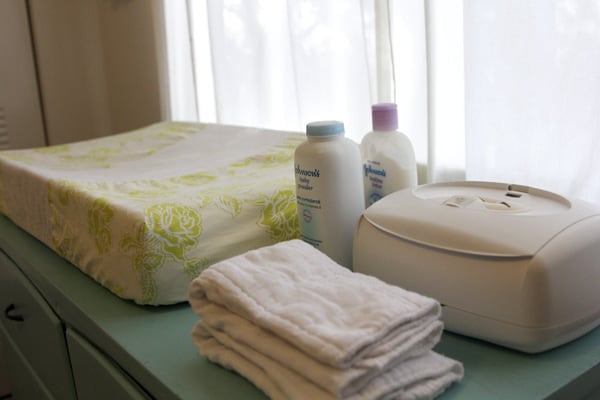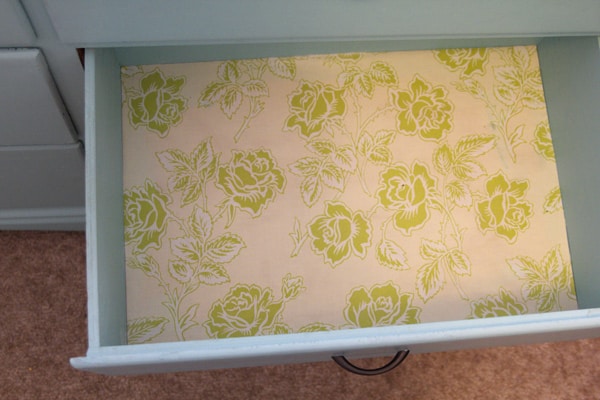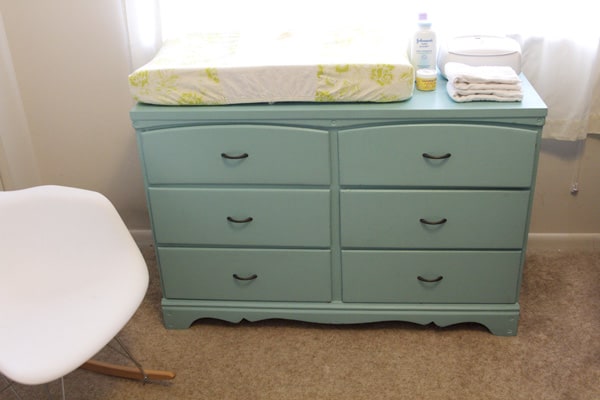 I'd pretty much been planning my nursery for years prior, so actually decorating one was the best thing ever. I chose turquoise blue for 1 wall and dresser. We color matched the blue from the lining of our diaper bag.


We got this dresser for free! I had to special order the handles online because they are an outdated size. All it took was a little paint to make it the perfect place to stuff baby's clothes. 


The best part is the drawers are lined! With Heather Bailey Pop Garden in green/cream. I backed the fabric with heat n' bond and ironed it in. It's sorta funny because although I definitely did this for the extra pop of color I also couldn't fathom putting teeny tiny soft baby clothes into cold, hard wooden drawers. So the fabric makes them soft and cozy. Hormones, maybe?


I put a changing pad right on top with a cover made of the same fabric I lined the drawers with. 


We got the boon "stash"
 on amazon. Boon makes super cool baby products. This thing is actually really handy on top of being totally awesome. It holds all the creams and q-tips and even still has alcohol pads from the hospital (tear.). All out of baby's reach!


The Eames knockoff rocker
 is a recent addition. I bought it when my husband was studying for his test. Retail therapy. Love it. 


This isn't the whole nursery or the original one. We've since moved and although we took everything with us I never feel like this room (or any room for that matter) is "done." Maybe I'll "finish" soon and show you the rest. "We'll see."


You can check out more "before I blogged" posts where I show you some of my old projects here.