Since getting a new camera bag, I thought it would be fun to show you what's inside!


So take a peek: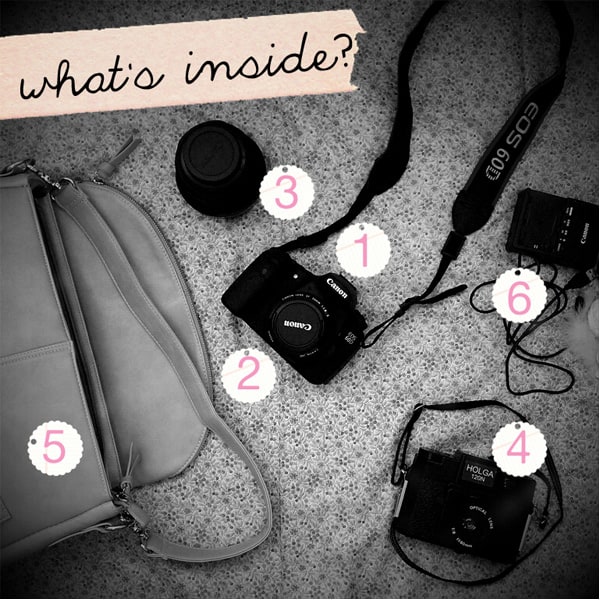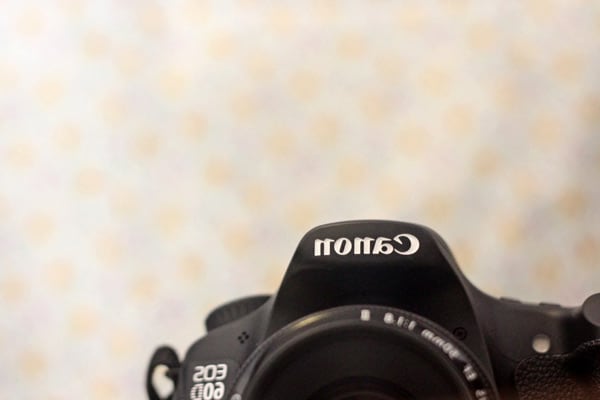 My second baby! Okay, so I really only got into photography so I could take millions of pictures of my first baby. He's still my favorite(the real baby). But this camera is a great sidekick. I was debating between the Rebel T2i and the 60D for a while, mostly because of the price difference. There is a price difference, but I settled on the 60D. I'm glad I did. It has a heavy body, made of metal, so it's nice and sturdy. One big difference that I love is the menu is so much easier to navigate. I'm super happy with this camera. Love it!


I opted to NOT get the kit lens because I knew any lens that came in the kits I was looking at wouldn't be good for the type of photography I really bought the camera for. I didn't want to be stuck with a useless lens later. So, I just bought the body and the..




2 – Canon 50mm f/1.8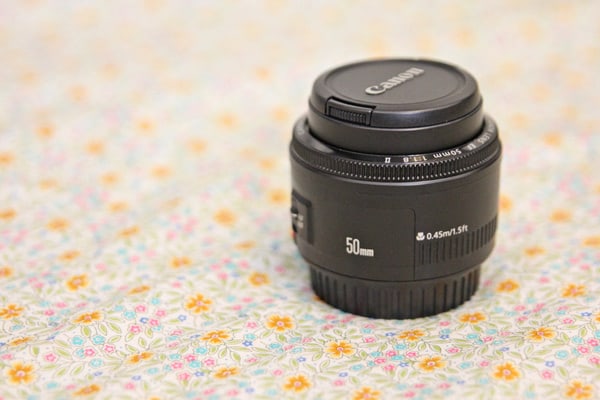 Since I wasn't getting the kit lens, I bought the 50mm 1.8 to use. I used this exclusively for the first 6 months that I had my camera. It has rave reviews and anyone familiar with photography will tell you to buy it. It's only about $100!!! Most of the photos you see on this blog are taken with this lens. The lens is a prime, or fixed lens meaning it doesn't zoom. It takes stellar, clear, fast and sharp photos. I've since added a zoom lens to my mix, but I always always always go back to this one. You won't regret this lens! I smile just thinking about it. They call it the "nifty fifty" for a reason.


3 – Sigma 24-70mm f/2.8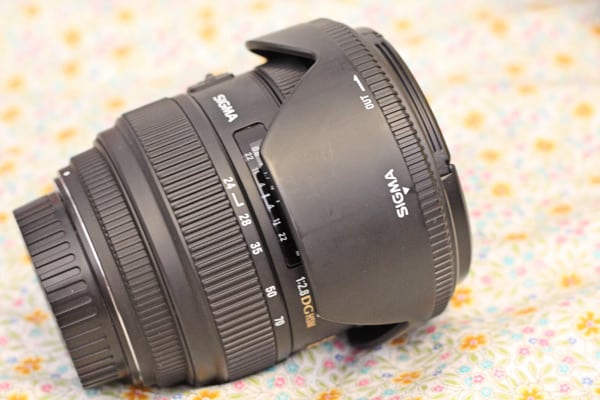 After a few months of shooting with the 50mm I realized I'd need a zoom lens next. I asked professionals and searched like crazy until I was set on the 24-70mm 2.8. It's perfect for photo shoots, great for portraits and I use it a lot for tutorials, too. After shooting with the 50mm and nothing else for so long, the zoom gave me lots of freedom! I still love the sharp images the 50mm produces, but I have gotten some great shots with this lens. I bought the Sigma because it is literally half the price of the same lens by Canon. It doesn't have that classic red ring around the rim, but reviews were pretty good. Of course if I were shooting weddings or something professionally I'd probably get the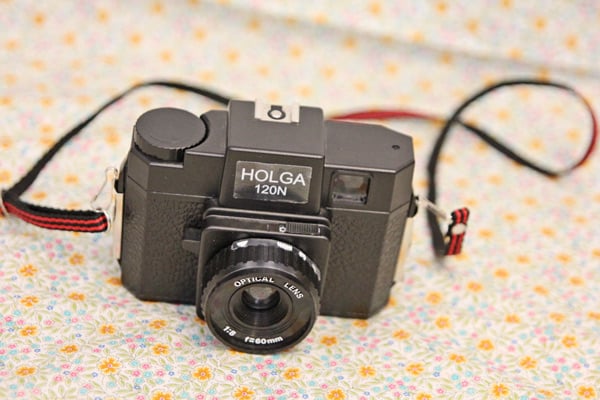 This is a totally "fun" camera that will cost you $20. It's a toy camera that takes really unique photos. The only bad thing is the film is rare and so expensive to develop. I'm trying it with 35mm film right now, I'll tell you how it goes! 
You can see some photos taken with my Holga here and here.


5 – Jo Totes Betsy Bag in Mustard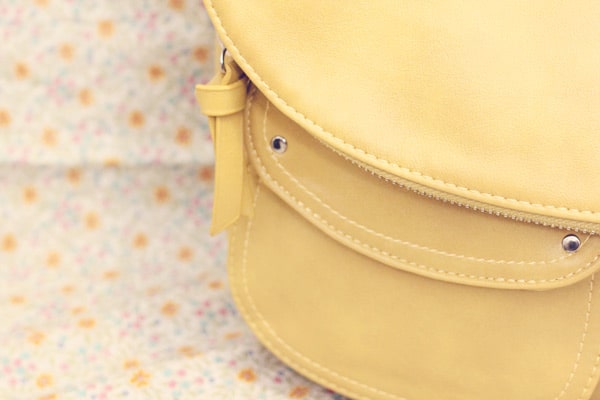 I wrote a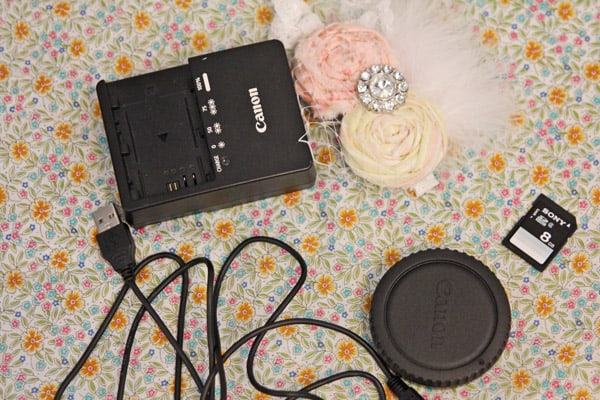 I try to carry extra cards and my charger, just in case! And I carry a usb cord. I never use it on the go, but it's nice to know where it is! Oh and a newborn photo prop, just for fun (c/o Cherished Bliss).




So that's what's in my bag! I hope you enjoyed this little behind-the-scenes post!


What's in your bag?




p.s. You can enter to win a Jo Totes bag right here!