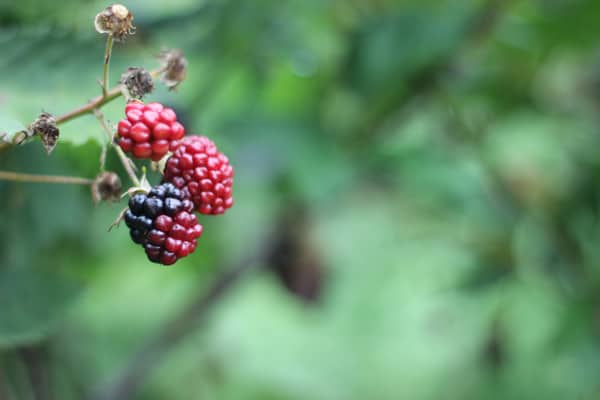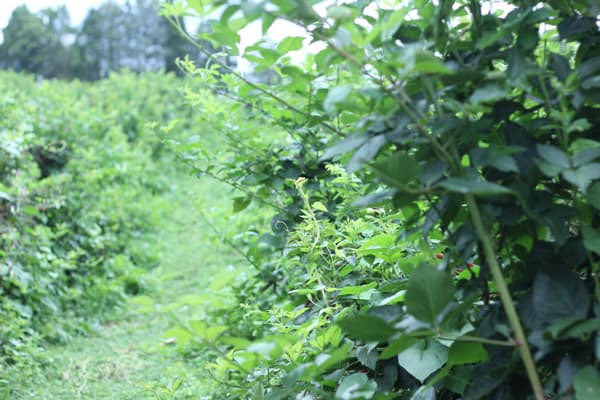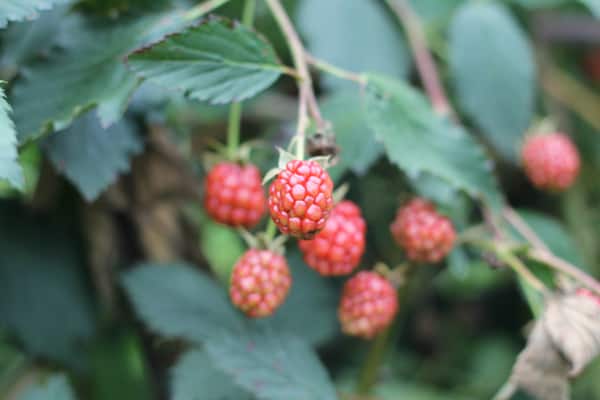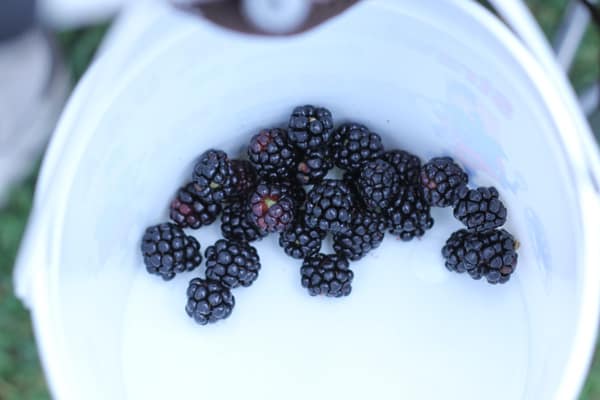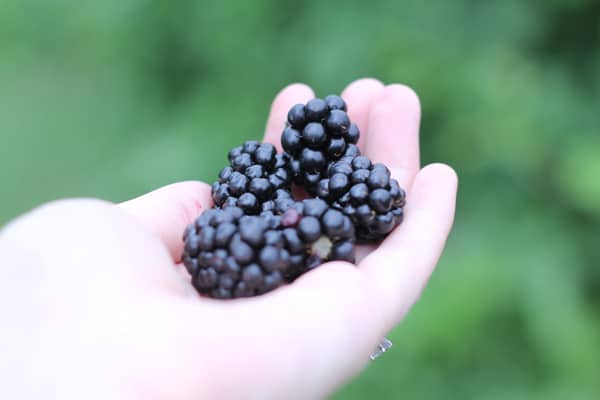 Berry picking is one of our favorite summer pastimes. We think about it all winter and can't wait until the berries start popping up. I think blackberries are my favorite. They are so pretty! We went a'picking on Saturday and brought back a bushel of berries! 
We tried real canning two years ago, but a year later the jam didn't hold its flavor. I don't know where we went wrong, so until we have the courage to try again, we're going the freezer jam route. So much easier. And it lasts up to a year, I think, unless your power goes out! I used less sugar in mine and it still set up fine. 
blackberry happiness freezer jam
I changed up the sugar even though the recipe in the pectin box is like "DON'T CHANGE SUGAR AMOUNTS". Whatever, fruit pectin. I think I'll use even less next time.(They must have a deal with the sugar farmers.) More berry! Anyways, here are a few pictures from the process. I used my mixer to crush the berries. But don't put it on too fast, because the berries go everywhere!  Add sugar to that. Follow pectin instructions and add to berry mix. Set 24 hours. Then freeze. Easy.