I have sewn on all sorts of surfaces including a card table, my dining room table, and various other desks. But I finally have the best sewing table, the Sew Station by Create Room – made especially for sewing – with features that you will love.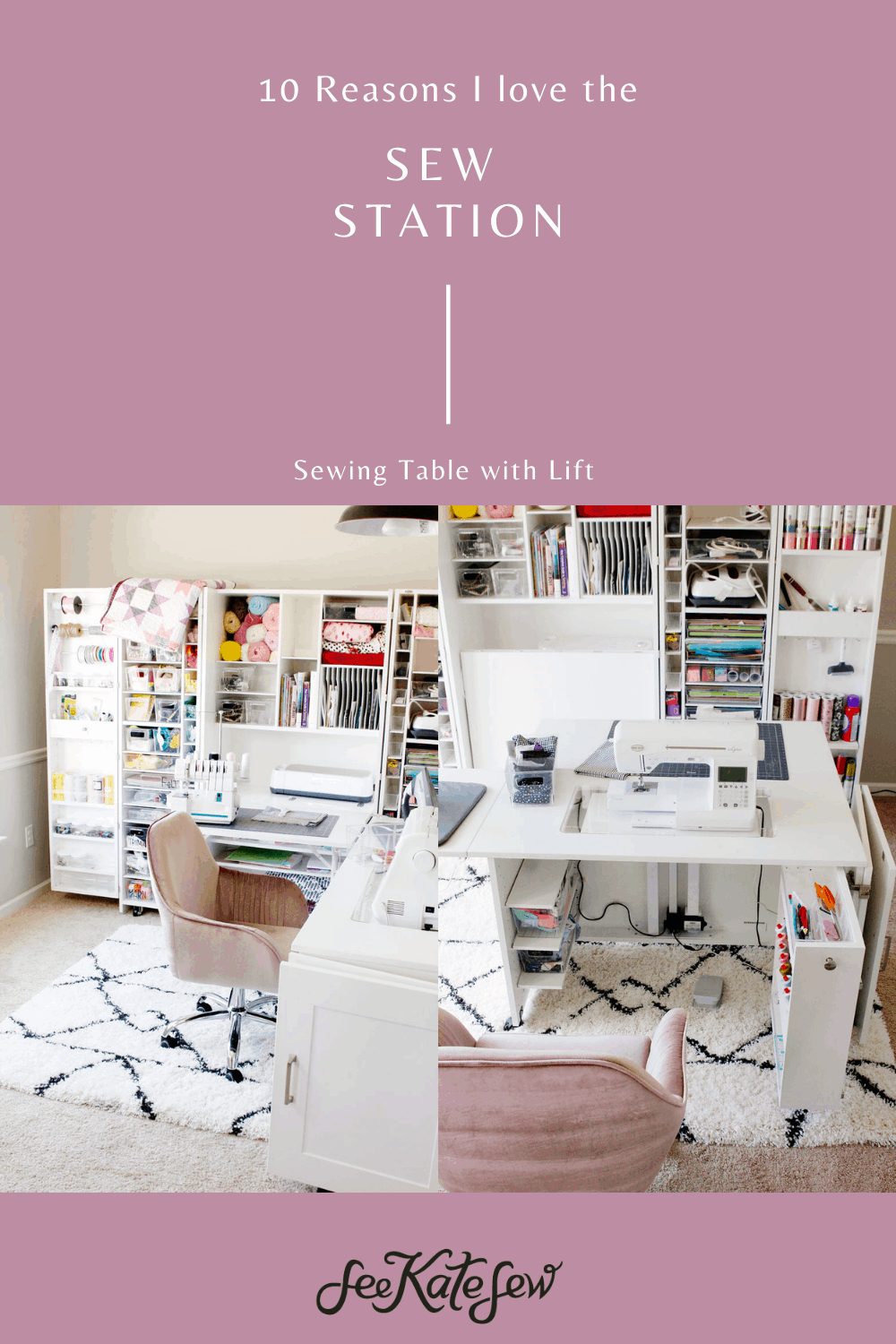 The Sew Station is made by Create Room which is formerly the Original Scrapbox. It has all the features you want and a few you didn't know you needed! In this post I will outline ten reasons I think its's the best sewing table!
This post contains affiliate links. 
The Sew Station is an investment but I have a coupon code to make it more affordable! Use code SEEKATESEW50 for $50 off the Sew Station. Purchase it with the DreamBox (and code SEEKATESEW) for a bigger discount, a total of $200 off!
Here are more posts with more info about the Sew Station, DreamBox and DreamCart:
Meet the DreamBox
Meet the Sew Station
Meet the DreamCart
Video DreamBox Tour
Video Sew Station Tour
Vinyl Sewing Room Labels
12 Great Sewing Chairs
DreamBox Printable Planner and Accessories Download 
5 Ways to Build a DreamBox
DreamBox Savings Tracker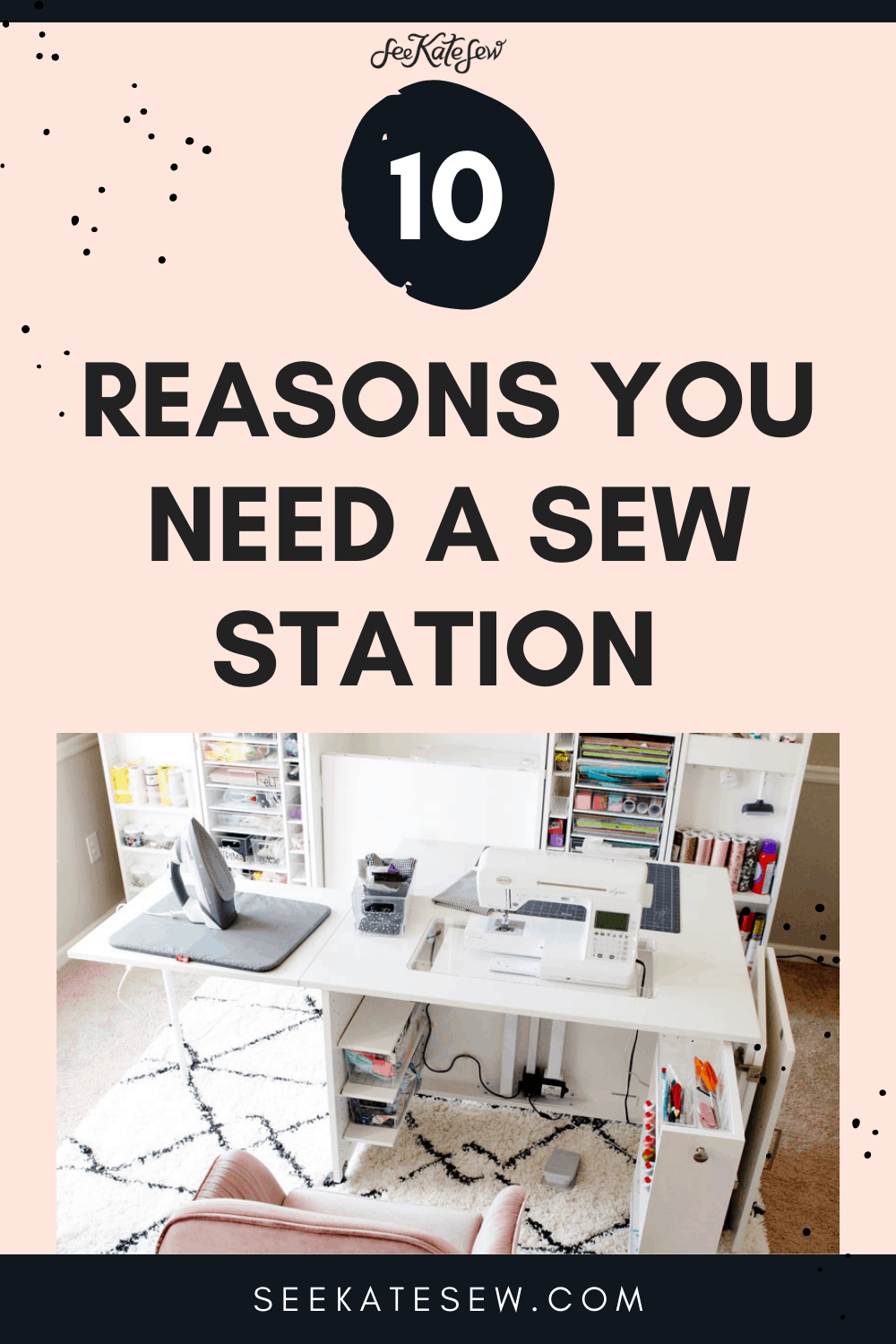 1. Recessed Sewing Machine Lift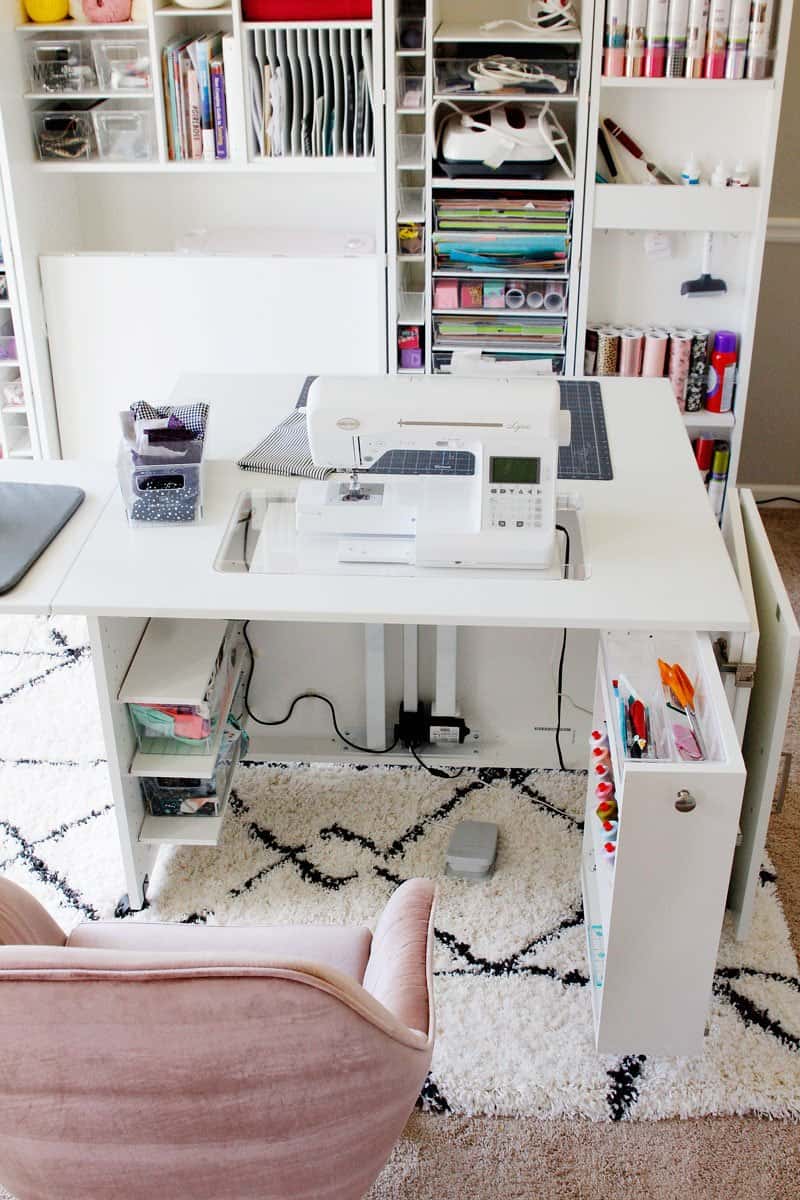 This my favorite feature and truly makes this piece of furniture into a specific sewing table.
2. Thread holders
What is a sewing machine table without a place for thread? The Sew Station has spots for 96 spools of thread right in a pull out drawer below the desk! That's amazing.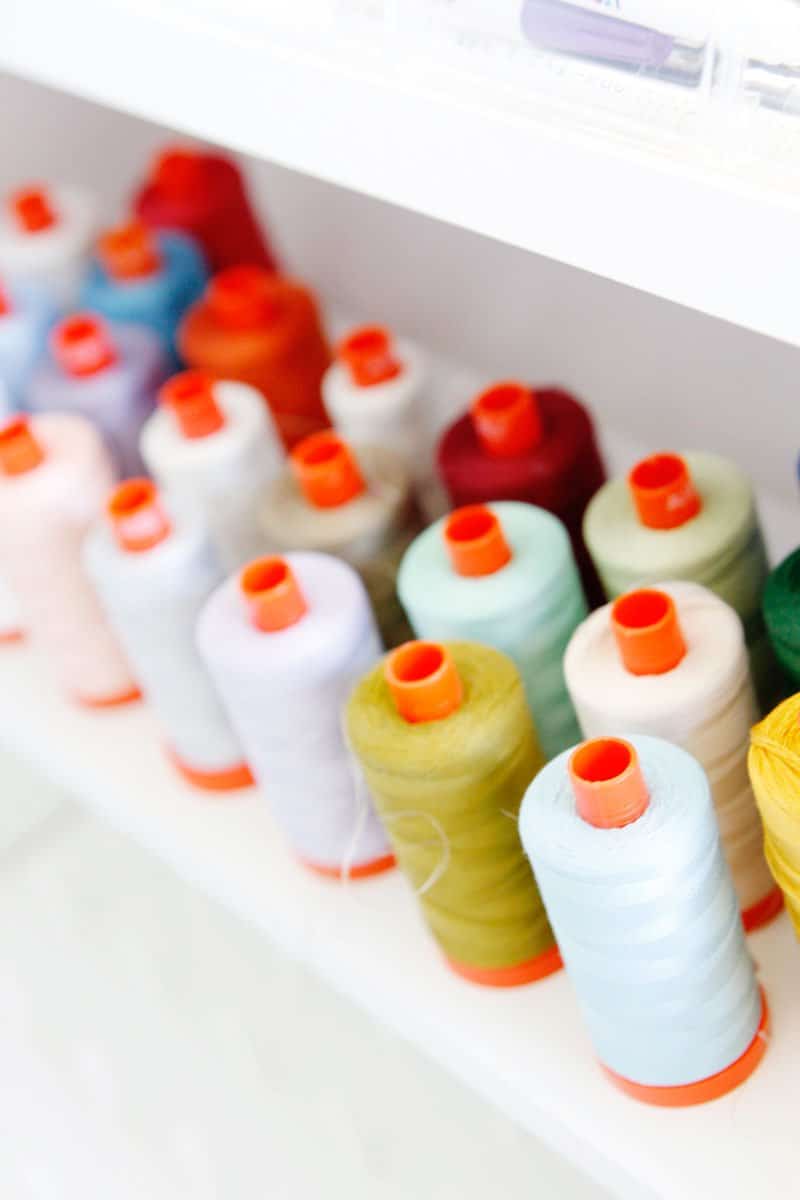 You can see the plastic thread holder pegs below and my beautiful thread there too! I love how pretty and accessible they are in this drawer.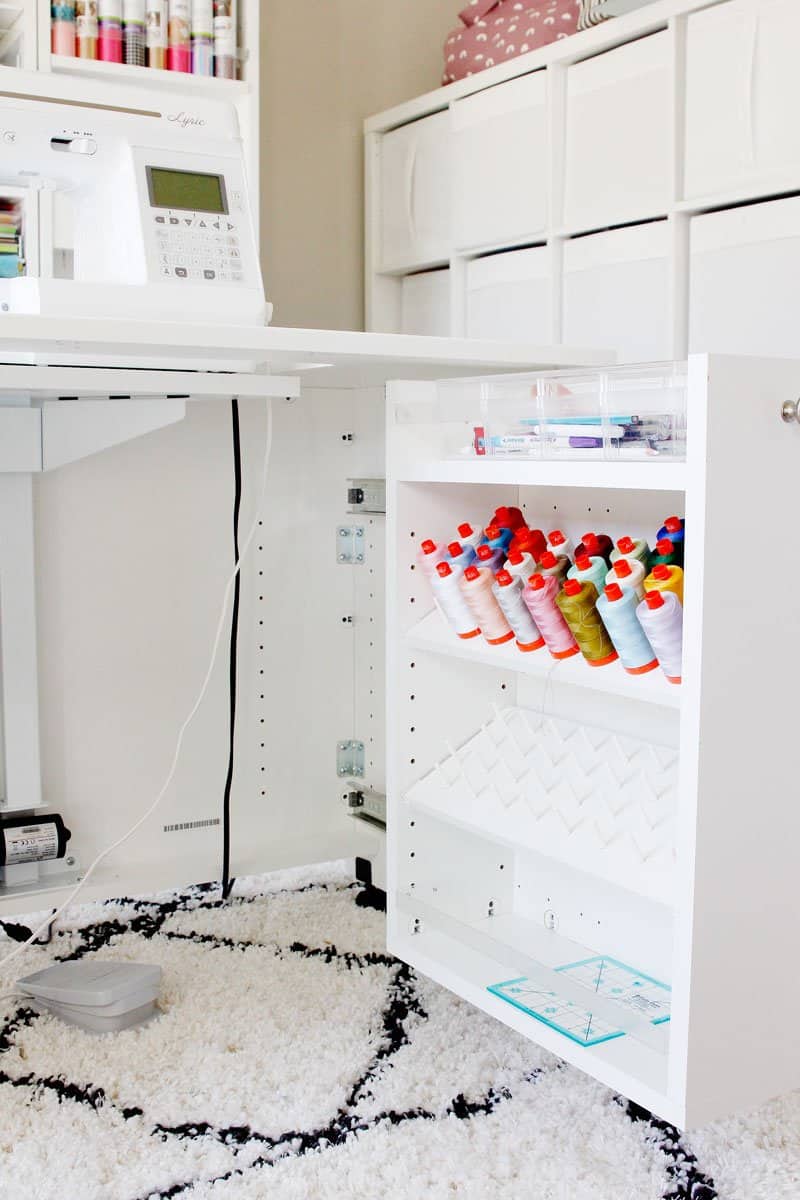 3. Desk with Fabric Storage
Fabric storage is possibly the most important part of a sewing table, am I right?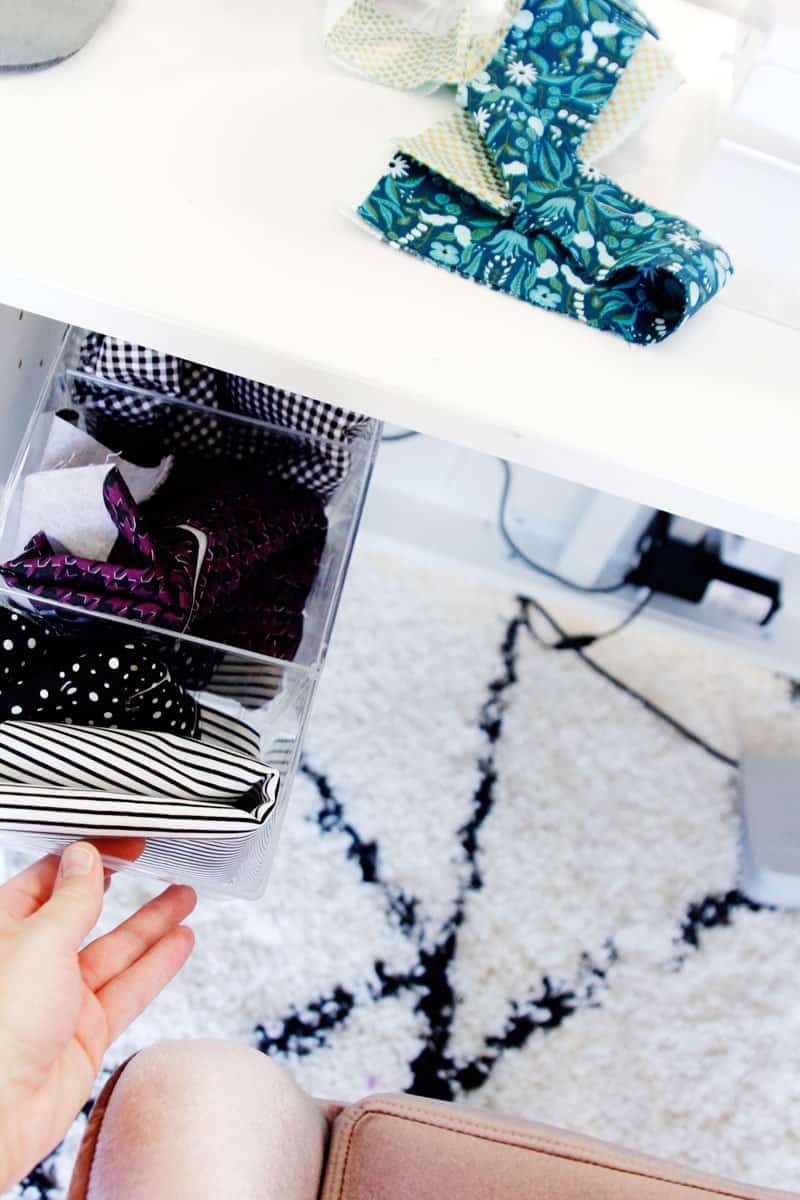 There are 3 large shoebox size totes and shelves underneath the sewing desk.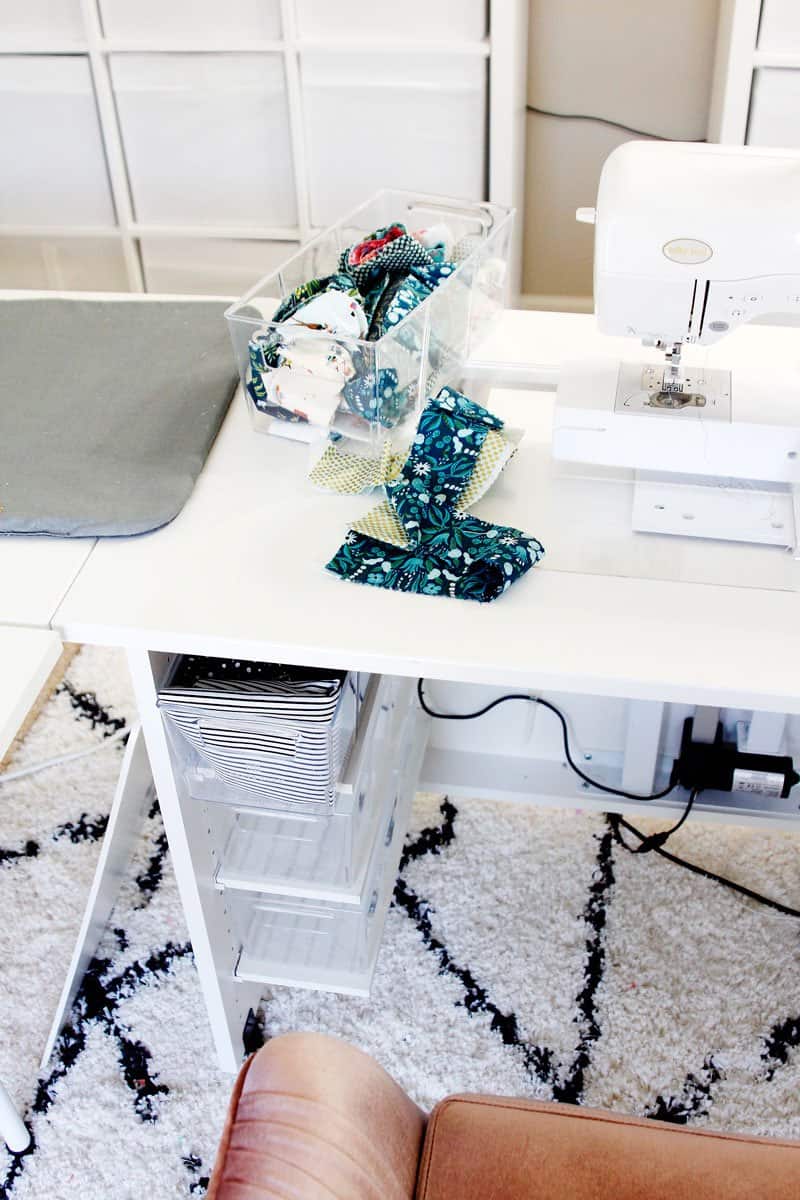 These actually fit quite a bit of fabric! You can sort by color or put all the fabric for a specific quilt or project in one tote for easy access.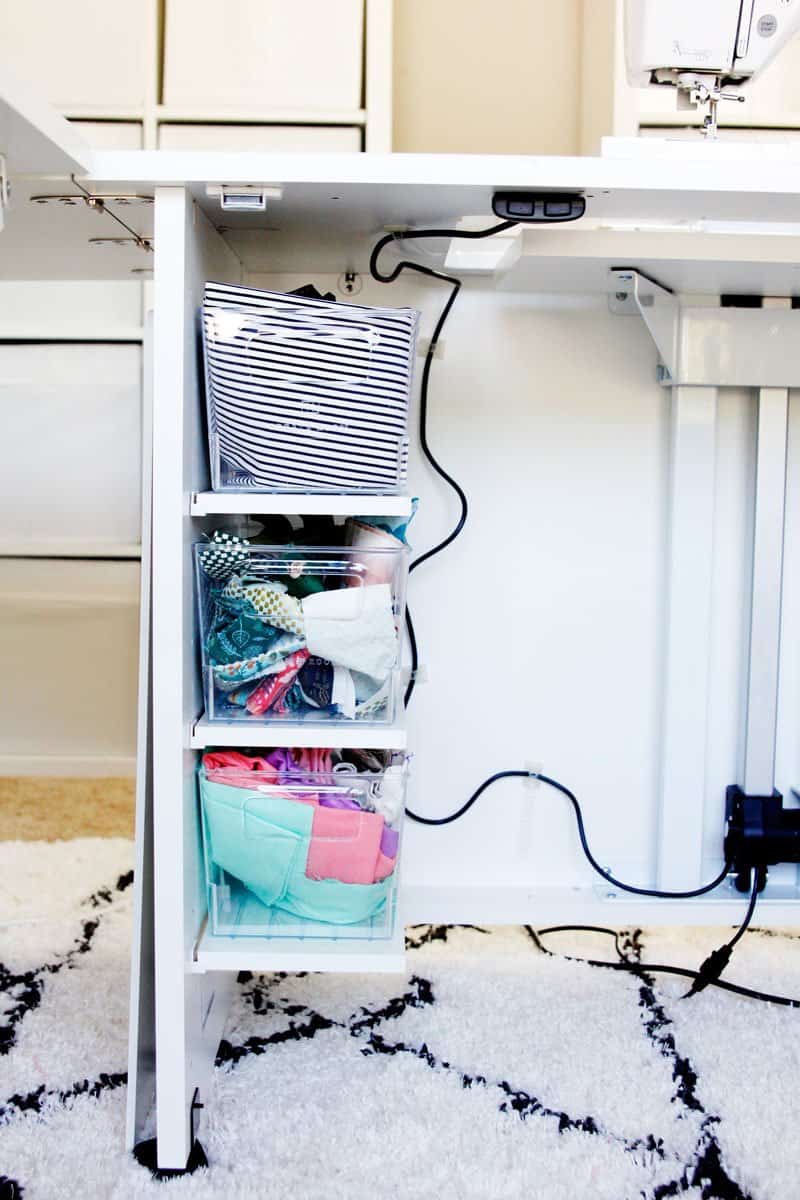 4. Notions Storage
On the right side there is a pull out cabinet with thread holders and more space for notions. You'll see at the top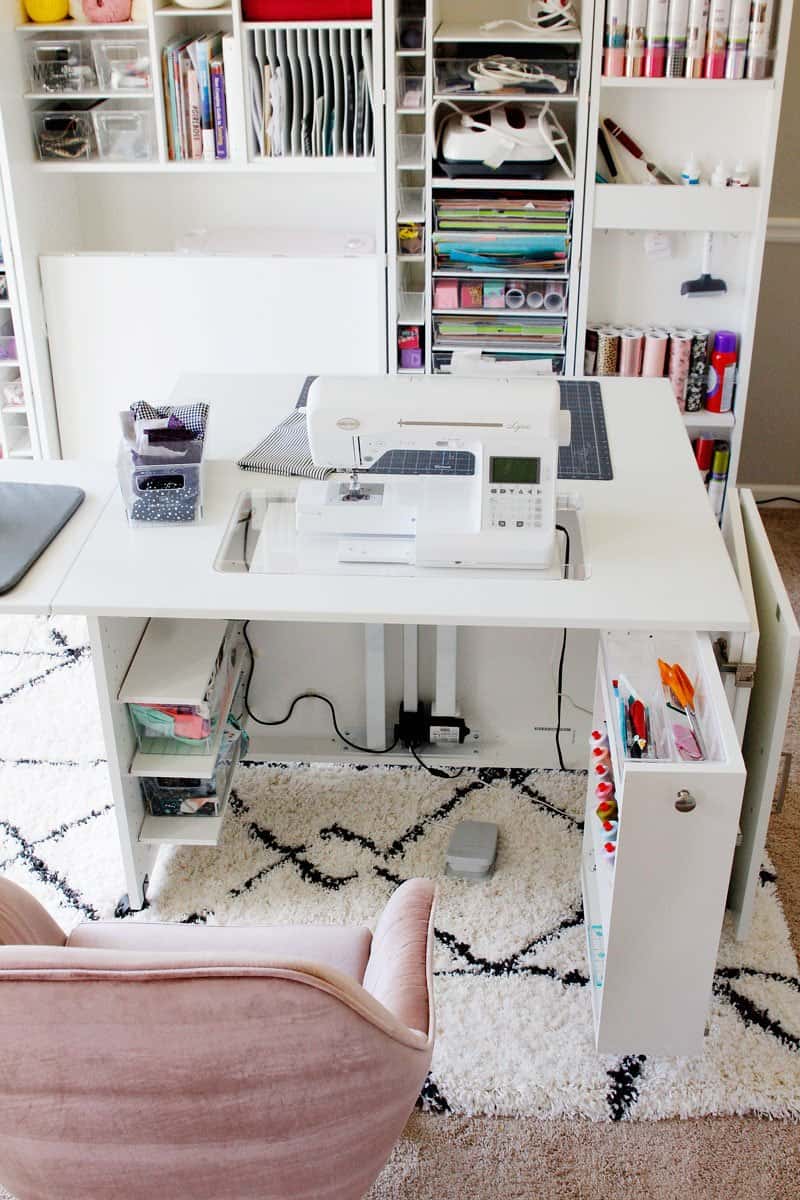 5. Fold out Side Table Space
I love the side table because it is a great place for my iron. If I am piecing quilt blocks, it's so handy to have that right next to me. You can use a mini ironing board on this or use a mat like I have.
If I'm not pressing my project as I sew, this side space is a great place for fabric or pattern instructions.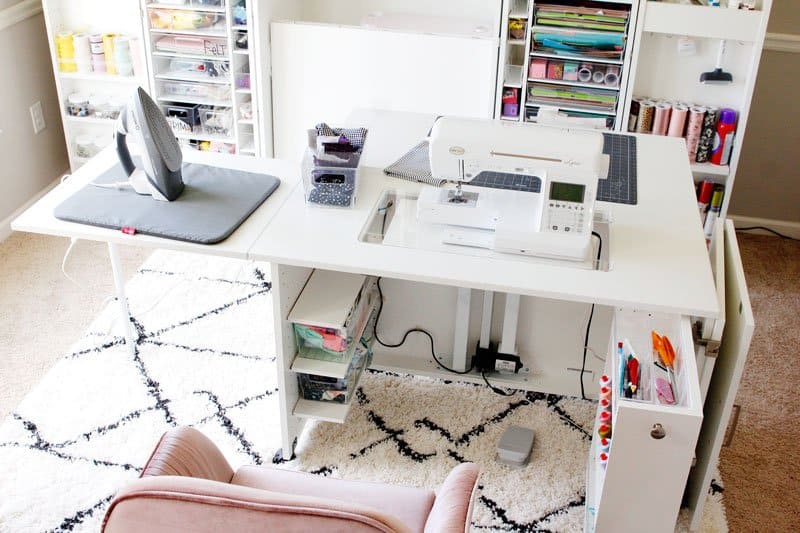 6. Back table space is big enough for cutting mat
The back table is a large surface that is great for cutting! Quilters can use this space to cut and organize pieces when creating quilt blocks.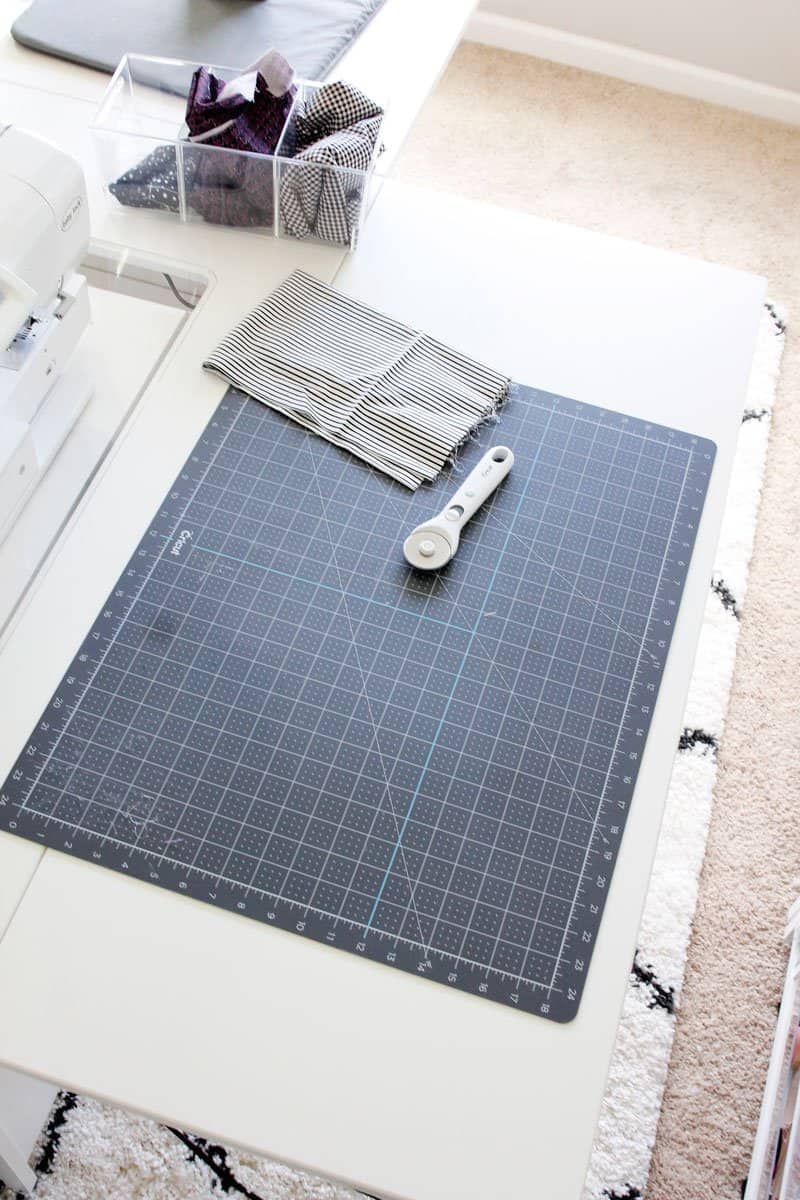 Apparel sewists can cut out whole pieces here as well. The back table hangs down when not in use. There is a fold out leg that holds the table up.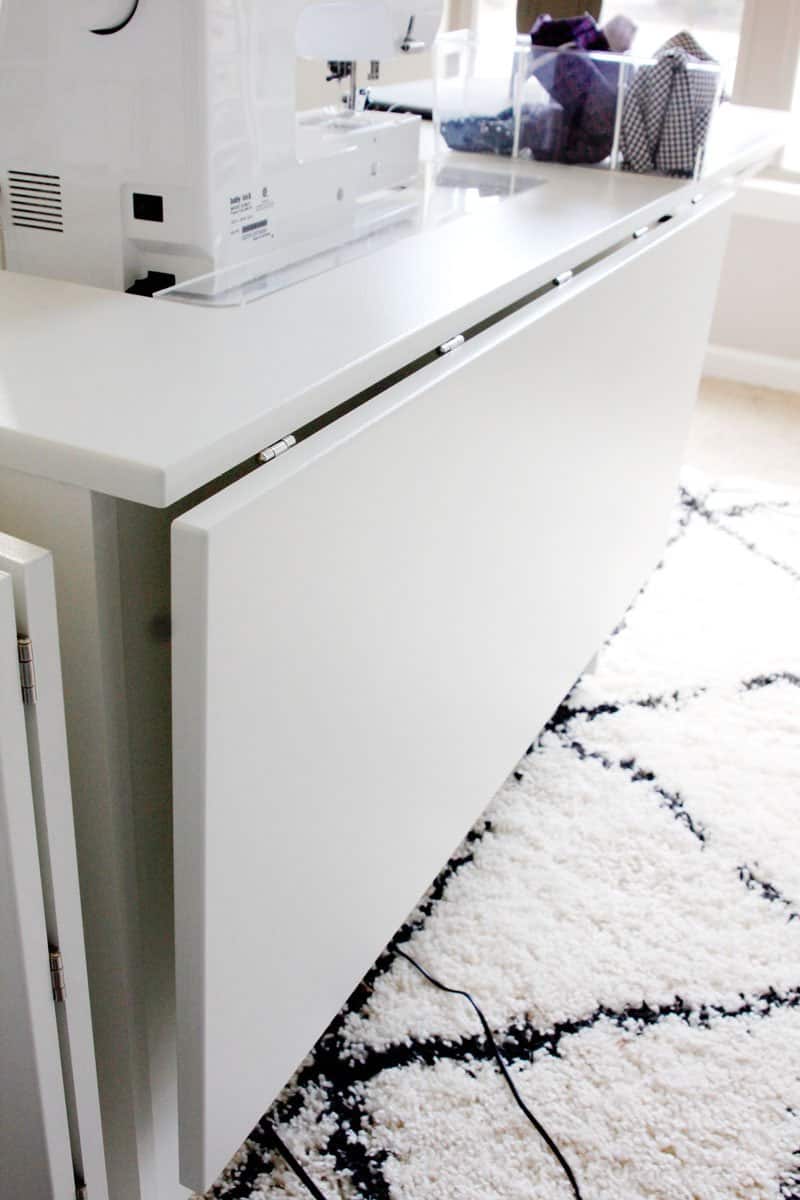 All the elements of this table are very sturdy which makes cutting very easy!
7. Sew Station Connects to DreamBox
The Sew Station stands alone, but if you want the ultimate craft room you can attach it to the DreamBox for a flawless sewing room set up!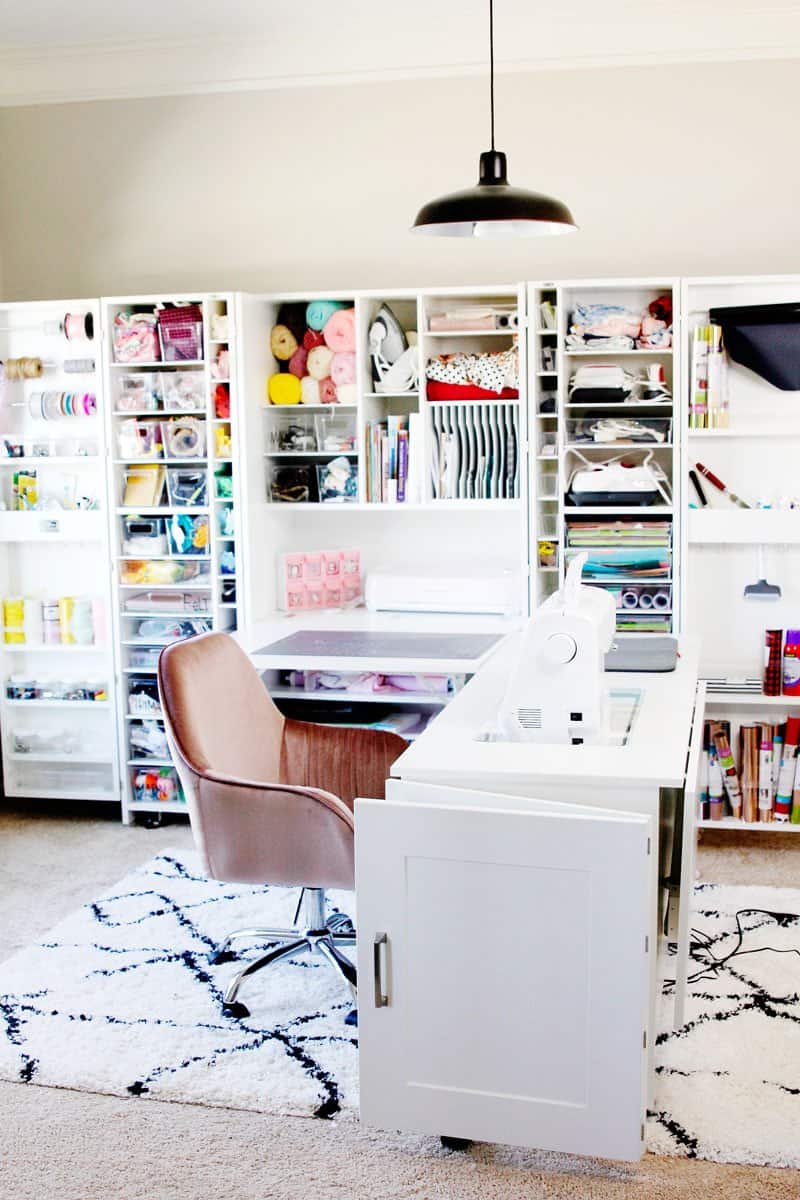 \
The tables are designed to line up exactly with a few little metal pieces to attached them.
8. Easy to set up
The Sew Station was simple to build, it only took me a few hours to build by myself. It comes with an instruction booklet that walks you through each step.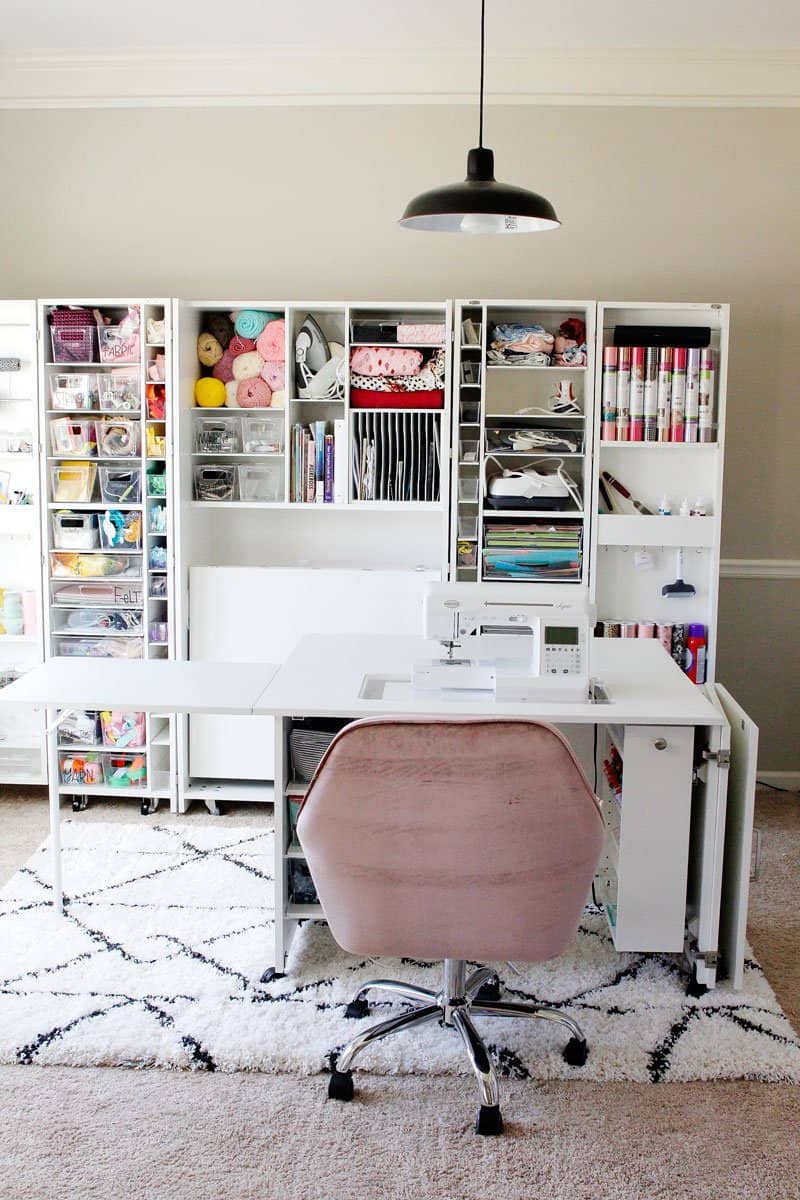 9. Sturdy Sewing Table
This is not a cheap piece of furniture – it is solid! The tables, drawer and door are heavy and high quality. This piece is built to last.
10. Fold-up sewing table
If you are sewing in a shared room, the Sew Station folds up and just looks like a small buffet. You can tuck this in a corner of your dining room or guest room.