Hope you had a great Thanksgiving! It officially feels like the holidays to me and I had my first Black Friday today! I've never been out of the house on the day after Thanksgiving and I had a blast! (Okay so I woke up at 9:30 and only shopped a few hours, but it was still thrilling. New washer and dryer..check!)
I've got a black (and white) Friday project for you today….you guessed it…another onesie!
typewriter onesie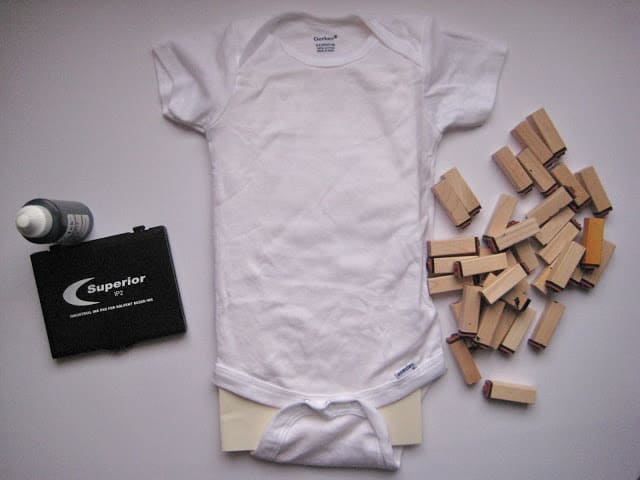 All you need is fabric stamping ink, letter stamps and a blank onesie. I like to put paper inside the onesie in case the ink runs through. And then just stamp away until you have enough letters and numbers.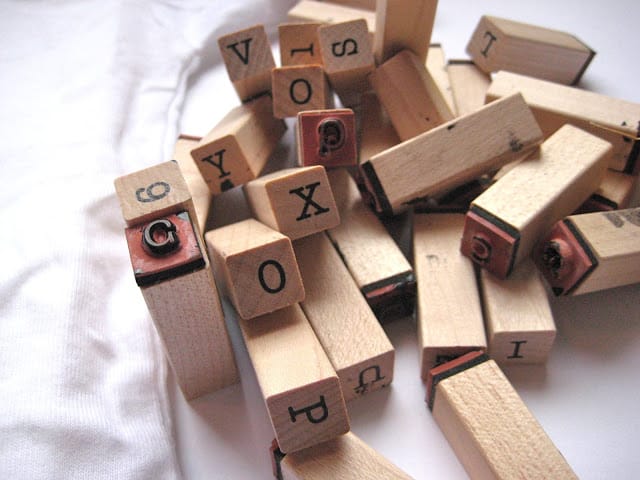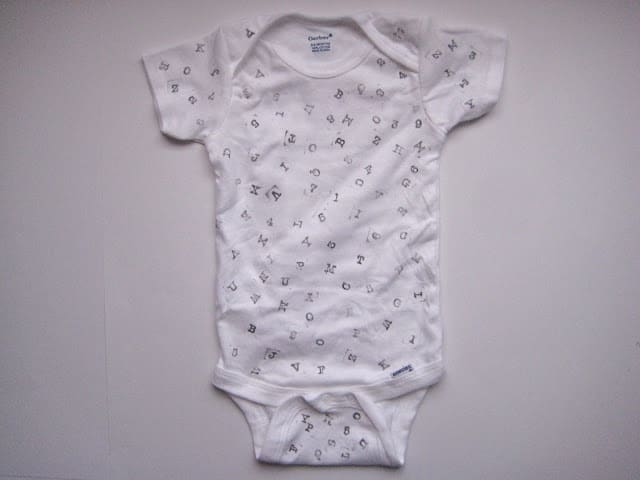 Exposing your child to letters and writing early is known to make him smarter! We'll call that a bonus! I think this would make a cute baby shower gift for an aspiring author or teacher.
No more onesies for a while, I'm burnt out, but since winter is here we'll be talking pants next week. I can't wait!