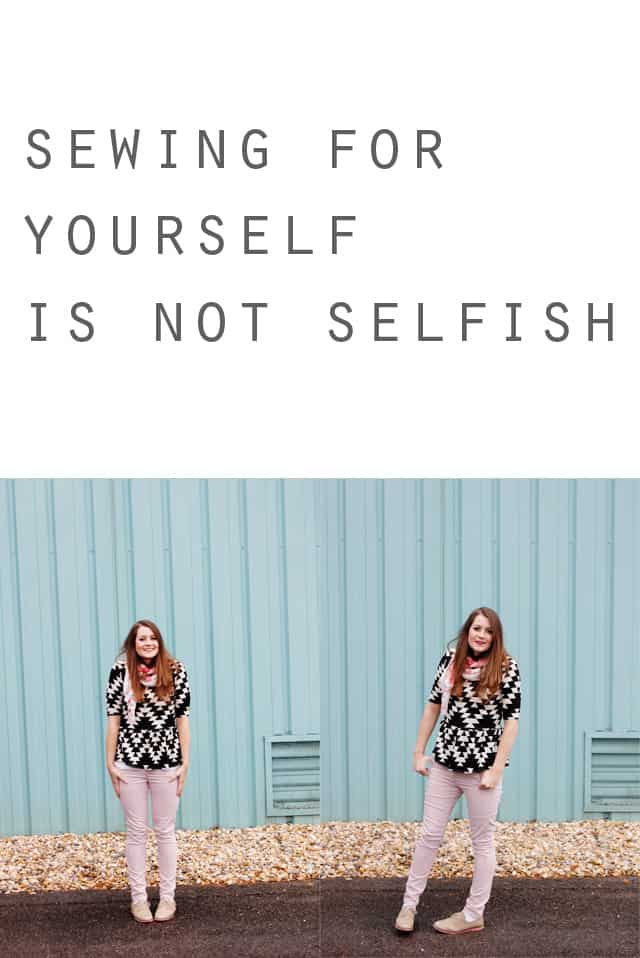 Ah! The Penelope Peplum Sew-a-long has only been over for 24 days now, eep! I wanted to thank all of you participants for participating! As a designer, the ultimate best part of my job is seeing people (YOU!) sew up my pattern and enjoy it! I got so many emails and comments from you guys who sewed it up and loved it.
My favorite part, though, is that many of you said it made you feel good about yourselves and your bodies. The Penelope Peplum has a little backstory, all stemming from some serious body image insecurities that I have had this past year. Body image was never something I really struggled with until the second baby. After I gave birth to my son, the weight just melted off, I was back to normal in less than 6 months and fitter than ever about a year later. Like magic.
Enter babygirl. Her birthday was the best day of my life. The labor and delivery was an amazing and perfect end to an emotionally draining pregnancy (I still need to share that story, way behind!). And then I went home and my cute 4 day postpartum belly stopped being cute. And I was so tired.  And oh yeah TWO KIDS IS HARD. And actually using the fancy double jogger I had waiting for me was less than appealing. So the weight stuck. And there was NO motivation to do much of anything. (Which I think is fine for the first few weeks/months of having a new baby, but this lasted longer.)
I started this blog originally sewing for myself and sharing things I made for ME. ME ME ME. But last year I got lost somewhere in the mix. 2013 became the kid sewing year because I didn't want to think about measuring myself, or picking a pattern size. Or even think about all the things in my closet that didn't fit. I didn't want to be wearing the maternity clothes that I was still wearing. I wasn't about to sew more maternity clothes to wear. But I was still in a place of little motivation, hating my body and stearing clear of sewing for myself, shopping for myself, doing much of anything for myself. I'm sure some of you have been there, too. It's exhausting, right?
Anyways, late last year, I said SCREW IT ALL. And I made myself a peplum top with some knit fabric I probably purchased for a kid project. It was cute! I felt good about myself for the first time in way too long. So I made more! And more! And I thought, this has to be a pattern. I needed everyone to feel this way.
And all of the sudden, taking care of my body became more important to me. It was like I flipped a switch and sewing for my body became loving my body which turned into motivation to eat a little better and run a little longer. The Penelope Peplum saved my self esteem. And I'm never going to stop sewing for myself again! Never ever ever. And you shouldn't either! So let's keep sewing for ourselves and quit it with that "selfish sewing" phrase because it's not selfish in the least.
And that's my manifesto on sewing for yourself. xo
……..Here's a wrap up of all the Penelope Peplum Tour Bloggers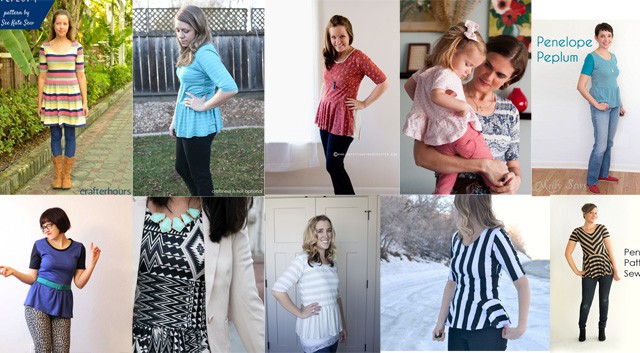 Crafterhours
Craftiness is not Optional
Happy Together
Sew a Straight Line
Melly Sews
Lazy Saturdays
Delia Creates
Sumo's Sweet Stuff
A Lemon Squeezy Home
Shwin & Shwin 
I'll be back later with a wrap-up of YOUR Penelopes (and Pippas, too!)