Wee wonderfuls is the first sewing blog I ever followed (I've been reading this one for about 5 years!) so you can imagine my excitement when Hilary Lang published this sewing book in August:
It is full of 24 doll patterns! The book came in the mail a day or so ago and I've already finished my first project- The Ellie Bag:
This bag might be my favorite of all the projects, I love elephants and it's just so cute. Underneath her head is a little pouch inside the body to stash things, it's about perfect size for a cell phone, lipgloss and a few credit cards. I'm not sure I really should be carting this around along with my diaper bag, but who cares? The perfect mom bag? I think so. I think it would be really cute as a little backpack, too. I'm itching to make a few other projects like this little bear: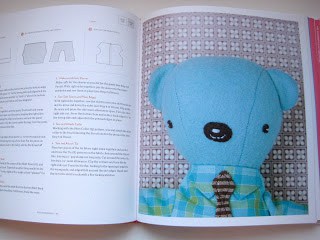 Or this one: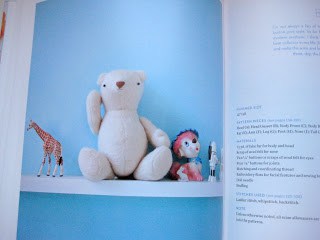 And this little guy (faux-fur hair=brilliant!):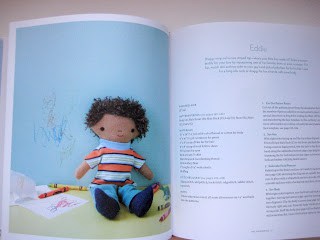 The instructions are so easy to follow with clear diagrams. The best part is all the pattern pieces are full size in the back of the book, so you just have to trace or photocopy them. And the book is a nice hardcover with beautiful yellow bookcloth so it's not at all flimsy. I think it was a good purchase and it has lots of fun crafts for medium size scraps which are just perfect for my fabric destash. This ellie bag will be #6 (I think) using about 1/4 yard of extra sweatshirt fleece and a little bit of that cute cotton print. I know that hardly makes a dent, but if I make a few more projects it might!
(By the way: I got my book FREE from Amazon using giftcards I got using my Swagbucks. It's not a scam, you get points for using their search engine and it's so nice having a good way to get sewing books(and other things) on the cheap!)