I had another project planned for today but then I got an email from Sew Mama Sew about this new line from Lizzy House and dropped everything. There isn't a single fabric in her line called Constellations that wouldn't work for a boy!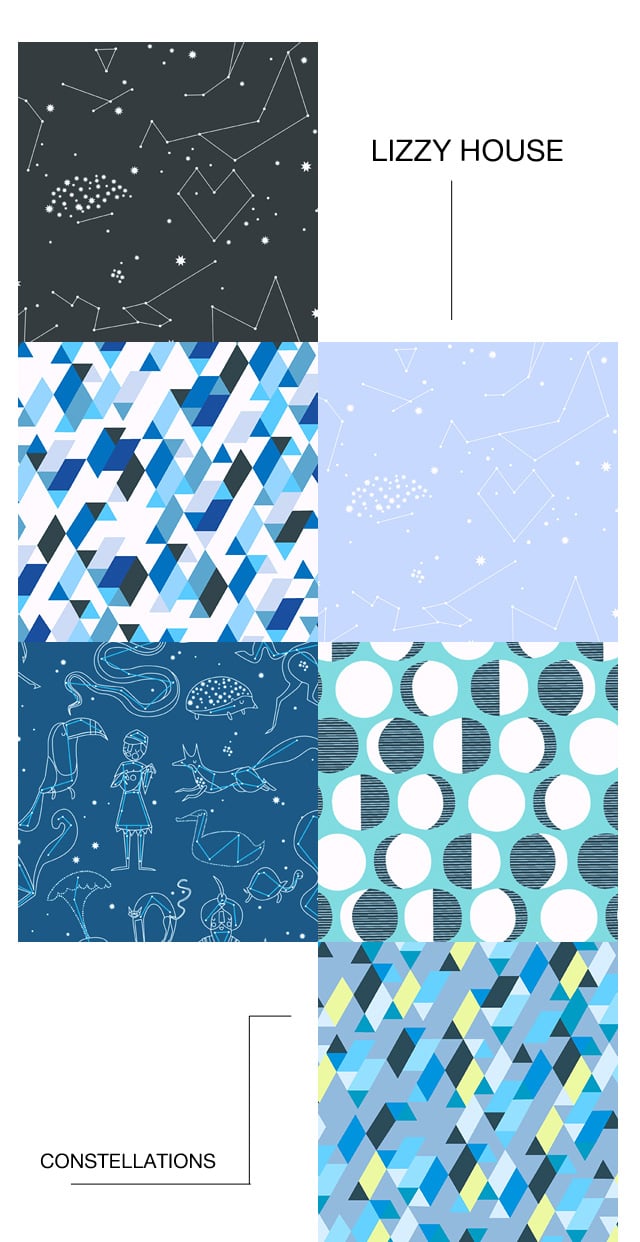 I ordered myself some Supernova, Star Charts, and Constellation. It just seemed like the only responsible thing to do. (It's not for me, after all!) 
What's your favorite? I'm just drooling over the black and white star charts fabric. Come quick fabric!