Now that is is almost Thanksgiving…it's time to start thinking GIFTS!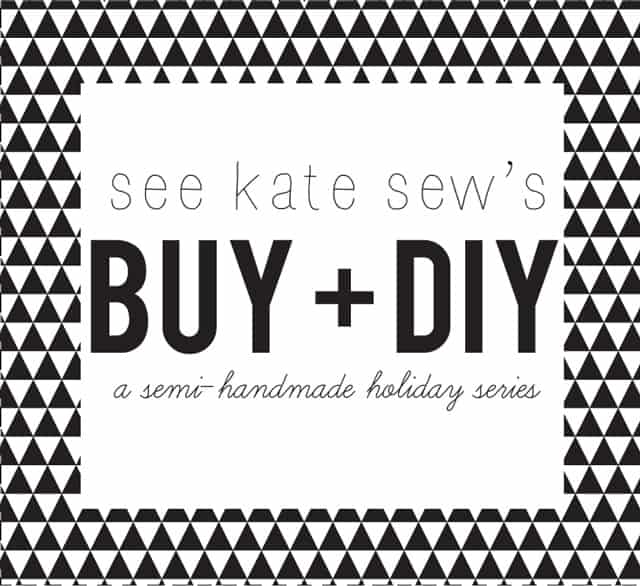 (Almost) every day until Christmas I will be sharing a FREE pattern or tutorial of something for the holidays! I am so grateful for all of you my sweet readers so I wanted to give you a bunch of presents for the holidays! Free patterns! Yes! Lots!
But here's the thing….who has time to DIY everything for the holidays?? I'm not a perfect Pinterest mom. I have two kids, I'm barely able to stock the fridge and fold the laundry. Oh wait, I NEVER fold laundry. I try to put dinner on the table a few times a week.  I'd rather spend time this season with my sweet babies than stress out over making every single detail of their holiday perfect. But I also have a need to create and change and make everything beautiful that I cannot suppress. I want it to be special AND stress-free.
So, this holiday season, let's buy AND DIY! (And isn't that just perfectly catchy, too? I know!) A store bought gift made more special with a little DIY touch for everyone on your list!
I hope you love this series. It has been so fun for me to put together!
The first free pattern is scheduled for tomorrow. See you then!