Gingercake sent me this birdie pattern to review. It came to me via email in a pdf file. I just had to click "print."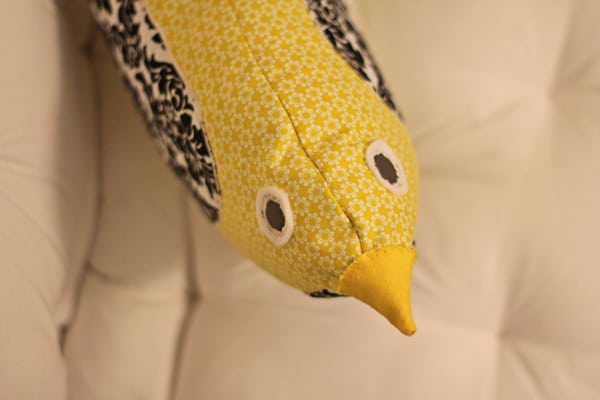 I tried it out with yellow and black and white damask fabric.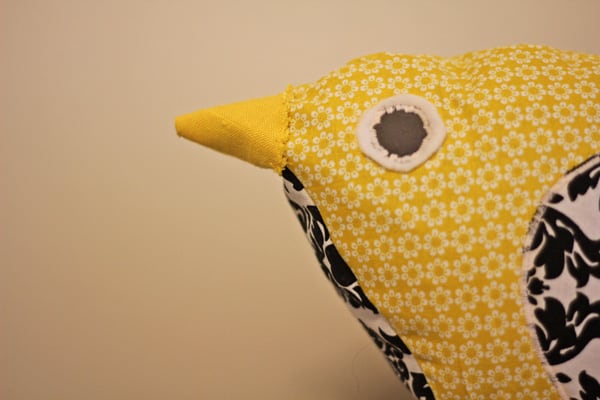 It was a simple pattern to complete, but when it was done I still felt like I'd done something great. Those are the best patterns, simple but awesome. I would say it is a great beginner project, but also fun for the more advanced sewer.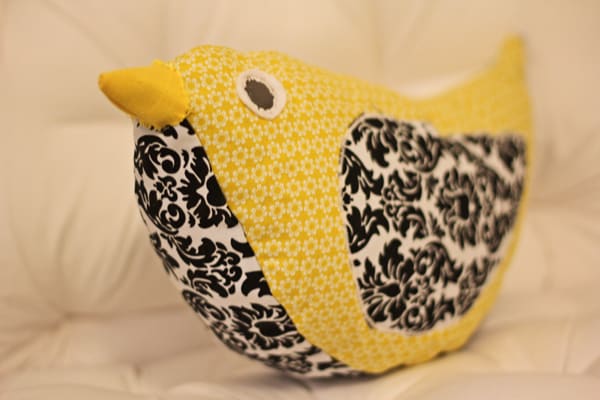 I love the way the Katie bird pillow just sorta sits. She doesn't fall over and is so cute! The pillow is nice and sturdy and the instructions were so easy to follow.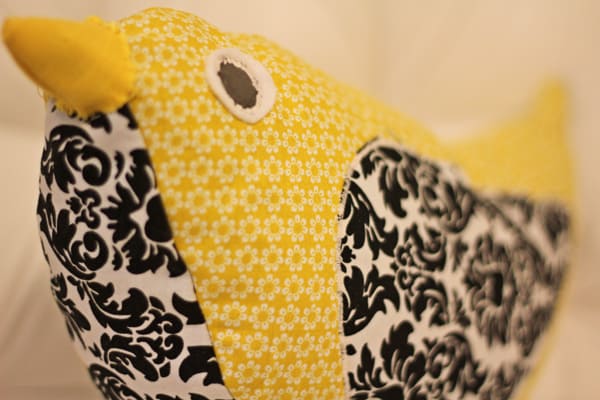 I substituted fabric instead of felt for the eyes and beak and it worked out just fine!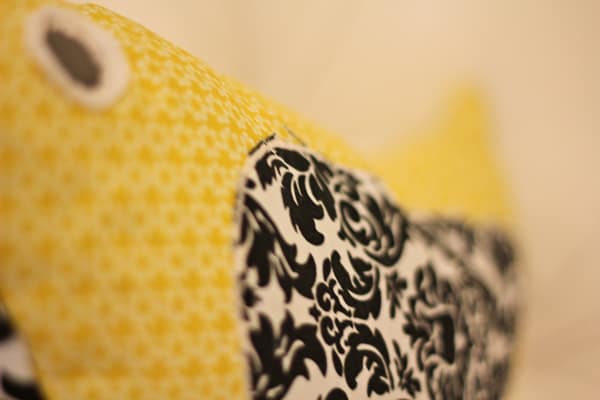 I meant to make it in more boyish colors so I could put it under the Christmas tree for Little C, but I accidentally made it sorta feminine. That happens all too often! I guess I'll have to make another!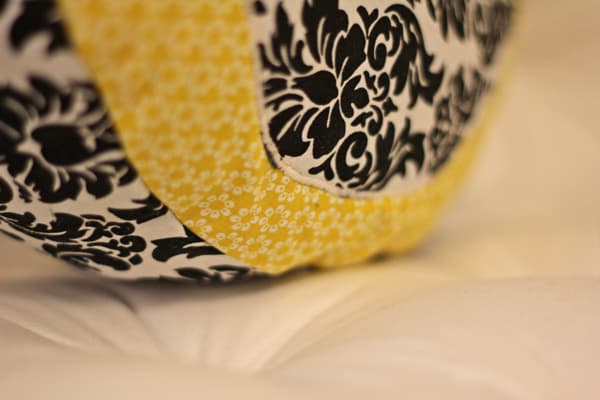 I plan to make a whole brood of them to roost on my couch. Wouldn't that would be adorable!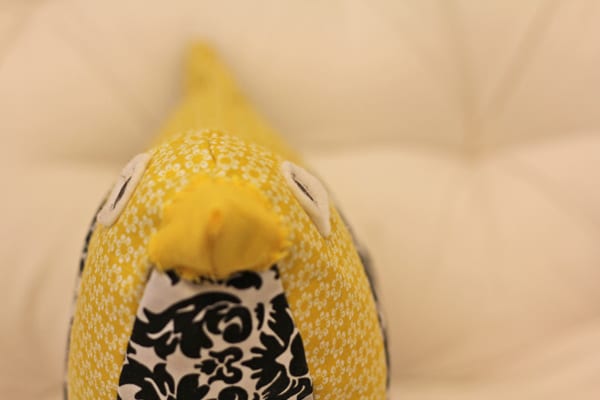 Gingercake also has lots of other cute patterns, go check out the Gingercake shop! Thanks Gingercake!!