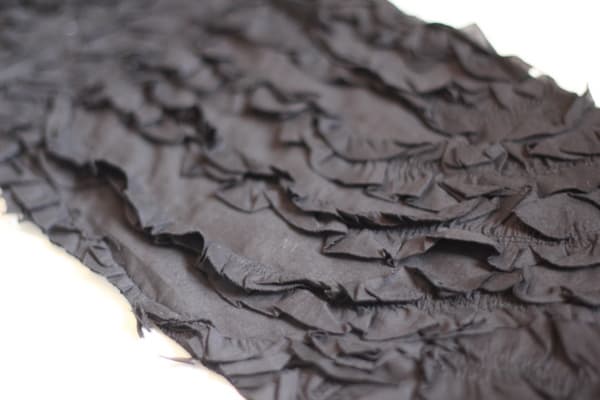 I couldn't decide what to make with it. I finally made a little tote. It's so simple but the craziness of the ruffles make it look like I put a lot of work into it. 


And since ruffles love lace, I added a few touches of lace.


This bag is as simple as it looks. I'm just going to show you a few of the details of it.


The shoulder strap:


To make it super ruffly and comfy to sling over your shoulder, cut out 1 long strip, measuring 46" by 7".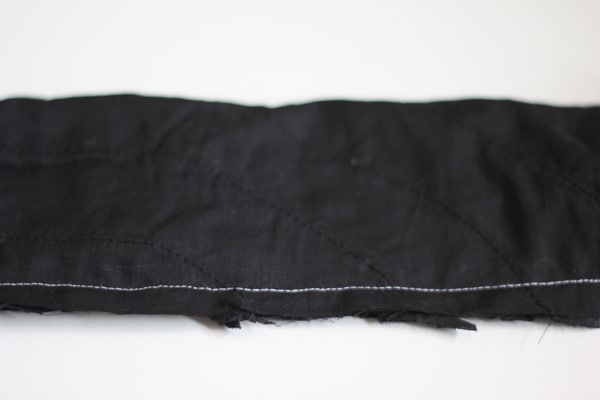 Fold in half with ride sides together and stitch at 1/2" creating a tube. Turn rightside out.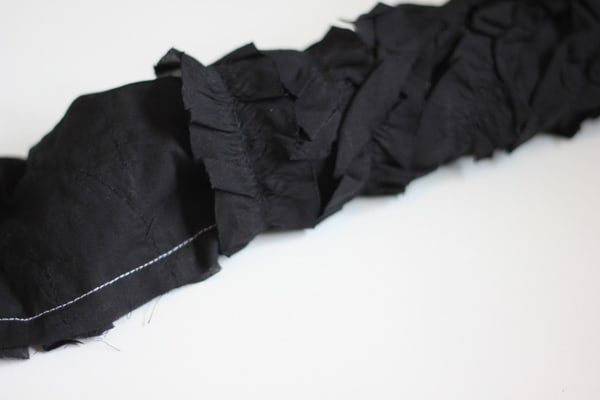 The body is a big rectangle, 30″ by 14″ folded in half and stitched up the sides. 

I trimmed the edges down and added some lace binding. I used my birthday present
(which has been mostly sitting for over 3 months now…eek.) It's a bias tape maker, but since lace doesn't have a grain, I just used it as a tape maker.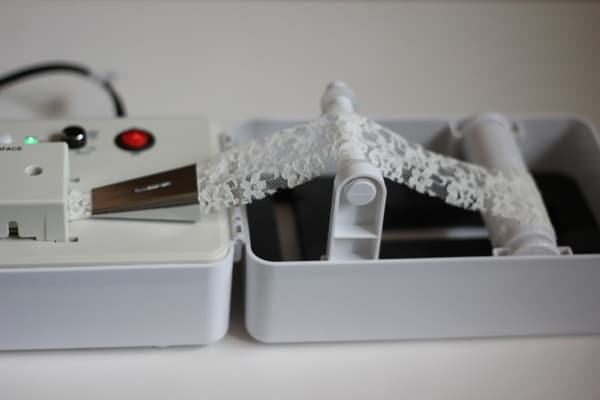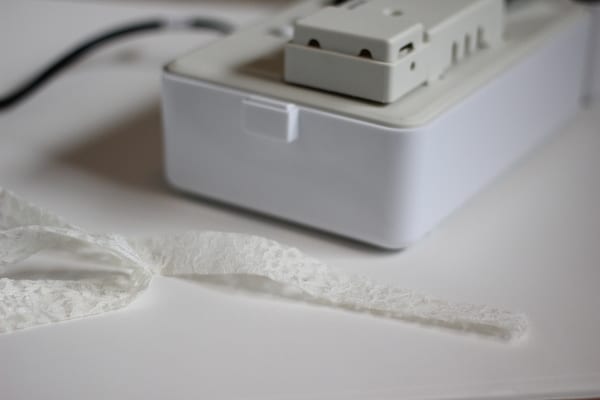 Then fold and pin over your raw inside seams.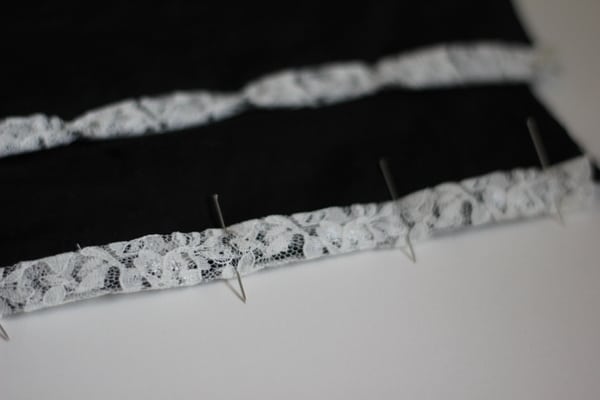 I didn't line the bag since the crazy fabric has a cool stitching pattern on the reverse side. So I bound the seam allowances instead. A pretty little touch.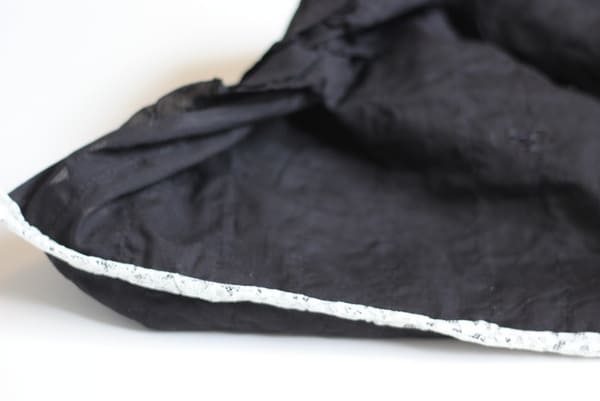 To finish the bag, fold over 1″ on the top. Repeat and pin. Fold over 1″ of the shoulder strap and pin in onto the inside side of the bag, centering it over the seam. Sew it on in a rectangle for durability. Repeat on the other side.
And don't forget to sew on some lace hearts, just for fun.