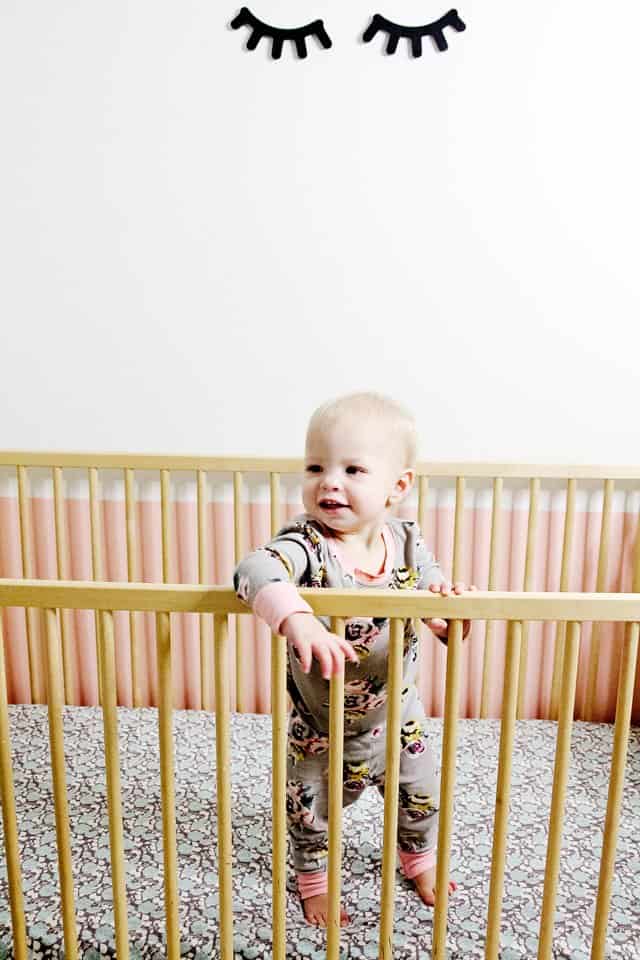 I'm over at Gugu Guru today sharing a DIY crib sheet PLUS enter to win your own Colgate Infant/Toddler Mattress ($349 value) right here! 
Hi cute baby on a cute mattress! Mae has hit toddler stage (wahh!) and she's really interactive and cute lately. And it helps that she's sleeping better, so we're all getting almost enough sleep these days!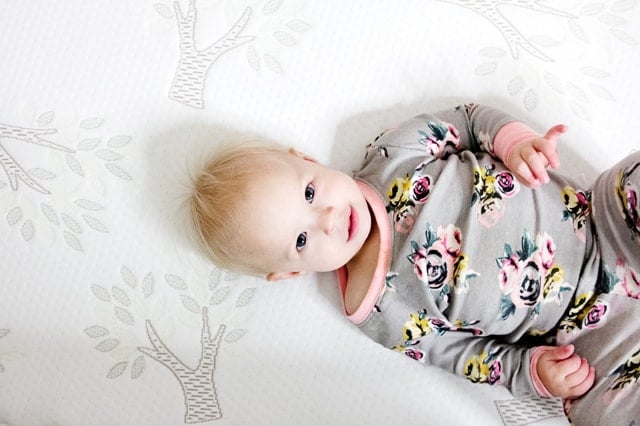 Colgate sent their cute Monarch II to test out and we love it!   The coolest thing about this mattress is that it has 2 sides – one firmer for infants and one softer for toddlers – so it will keep your baby safe and comfy for years! It is a bit thicker than most crib mattresses and also fits into the crib snugly, which makes me feel better about crib safety. It's a high quality mattress and you can tell from the moment you open the box!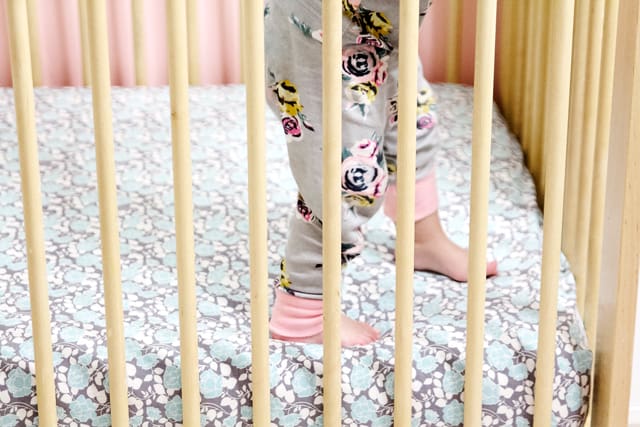 It has a waterproof exterior that is also soft! Our old mattress had a plastic cover, which sounds nice but I was never sure about putting a baby straight on plastic. So the Monarch II keeps baby close to a soft exterior that is also waterproof!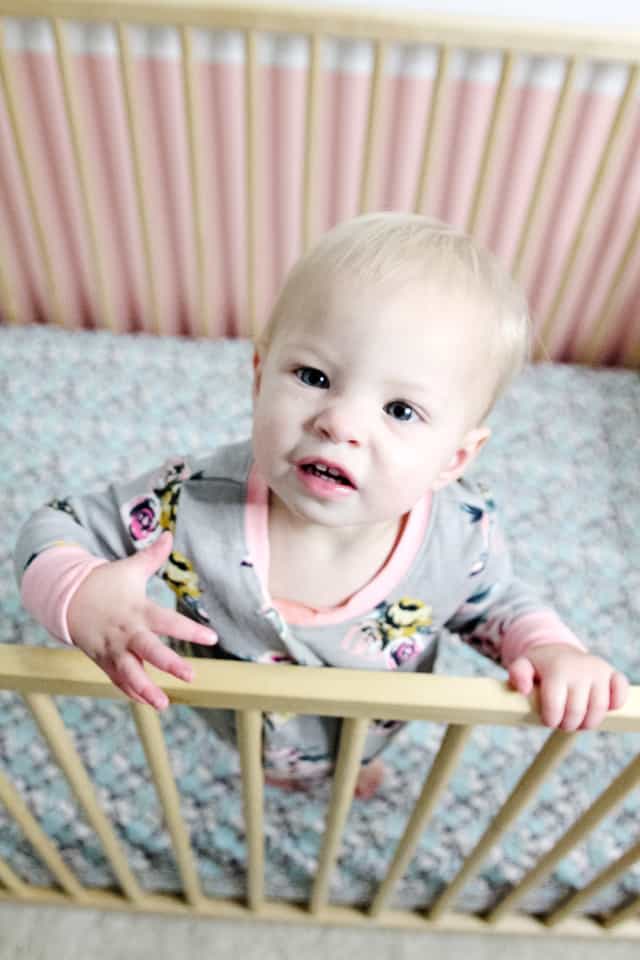 I also love that the mattress is free from chemicals and made with natural ingredients. Only the best for sweet babies!
I love switching up the nursery decor and I always think of the crib as the center of the nursery. With this quick tutorial you can make a whole stack of sheets from your favorite fabrics and mix it up any time you want! And the best part is you only need 2 yards and 30 minutes!
Head over to learn how to make your own crib sheets!