Today's giveaway comes from the adorable pattern shop DIY Fluffies. I have been admiring these stuffed animal patterns for years, especially this cute whale! The shop also has sewing kits complete with fabric and all the parts you need for the plushies. I think the kits would be a great gift for a new seamstress or even a child that you're teaching to sew!
I was a total stuffed animal junkie when I was growing up which is why I love this shop so much. I am just hoping my kids get into them too. All of my toys had special personalities that I made up. I think these funky toys would have fit right in in my collection: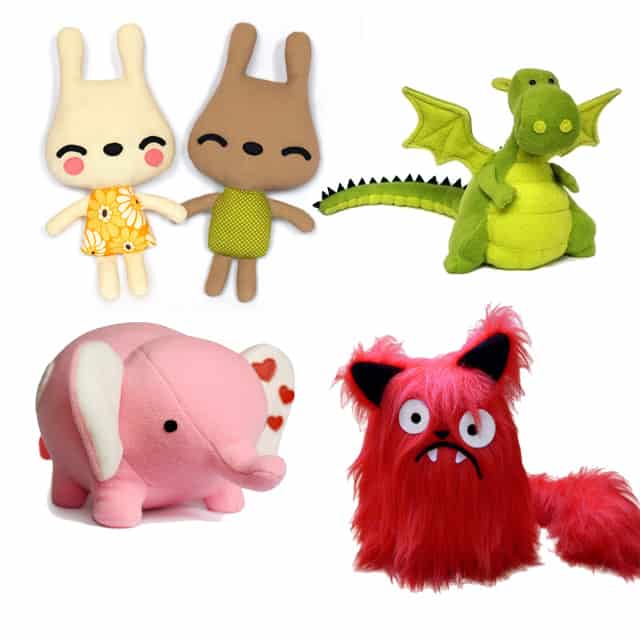 Bunny Sewing Pattern // Yoki El Dragon //  Love Elephant // Boris the Red Cat
I love this shop because you can find something for anyone in it! There are so many cute plush toys and kits suitable for boys and girls of all ages. I think these toys would be really fun to make for a baby shower or birthday party for a boy: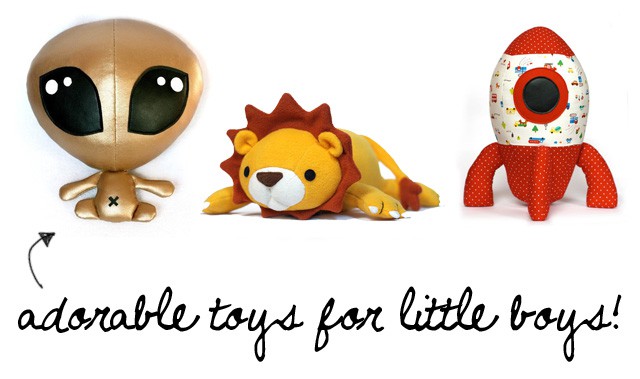 Alien Baby // Lucky Lion // Big Rocket
This giveaway is for a rhino sewing kit, and 3 pdf patterns, the monkey, whale and penguin!
Enter in the Rafflecopter widget below: