This post is sponsored by Sculpey Premo Clay.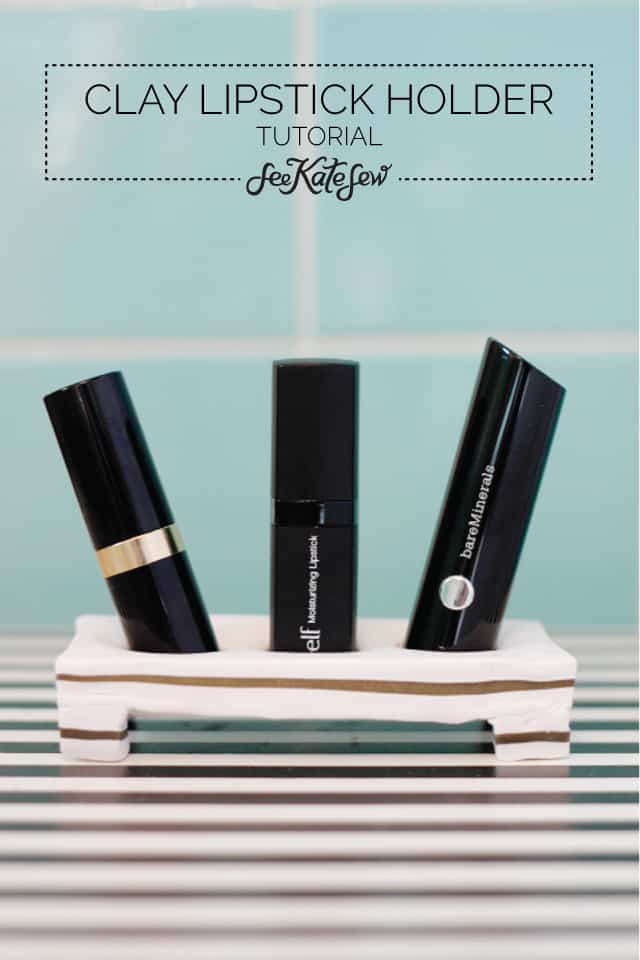 I have a little lipstick collection growing, I'm really into pink right now. I'd been thinking up a modern lipstick holder made of clay when I had the chance to review some Sculpey Premo clay. Perfect! I wanted to make a modern looking holder that would display a few lipsticks. I actually used the lipstick cases to form little indents in the clay.
I used white and gold Premo clay for this little holder. The gold is a darker gold and I think it looks awesome with the white, almost a little rococo or something.
I made this little DIY lipstick holder on a Sunday evening, it was really fast and fun to do. Clay is a medium I don't play with enough. It's therapeutic and easy, especially with the Sculpey tool kit. Sculpey makes an awesome tool kit to use with their clay, it has a little rolling pin, a sharp knife, a little plastic knife, and some smoothing/decorating tools! Definitely recommend it! My three-year-old chose his own color and played along with me. It was way easy to clean up when we were done. Win win!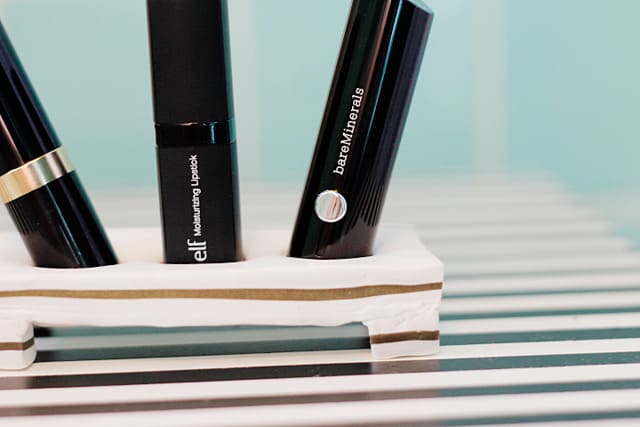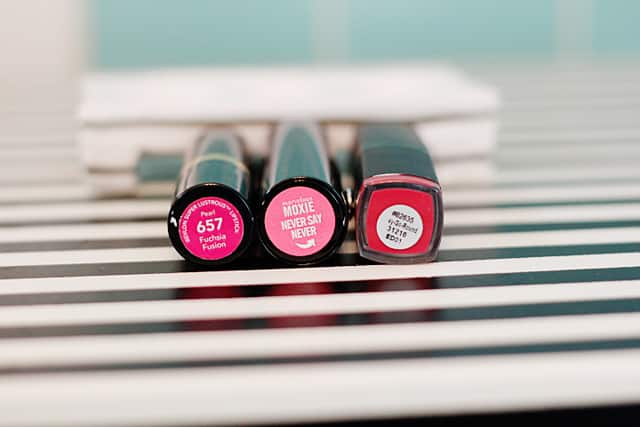 Want to make your own? Here's how!
First roll out gold and white clay. You'll need two sections of white clay. I used the plastic roller that was included in my package.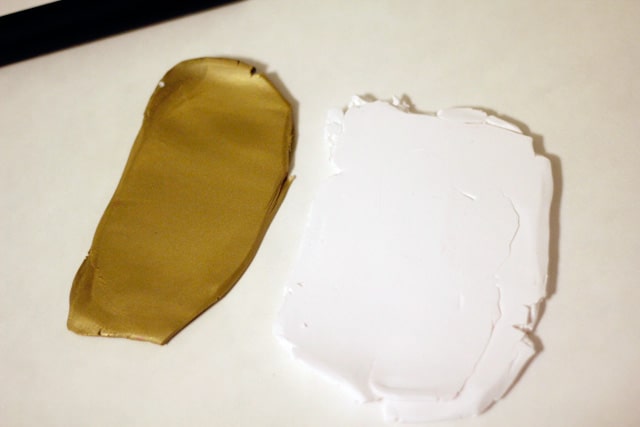 Next, stack the clay, white-gold-white and roll together. Use the handy knife from the Sculpey kit to cut the stack into a clean rectangle.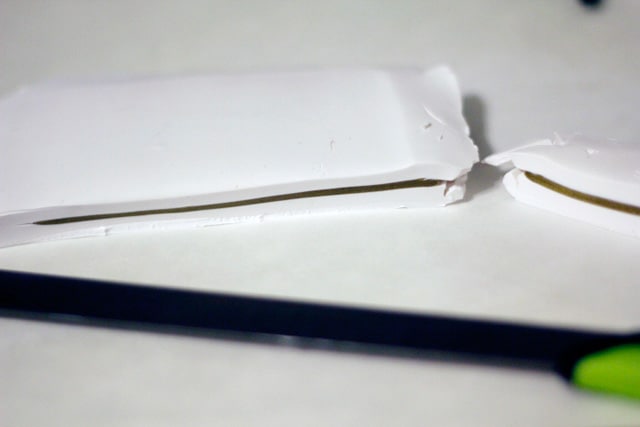 Use lipstick holders to create indentions about 1/4″ deep in your clay. I used a square case for the middle and round cases for the sides, so I could fit lots of different types of lipsticks. Wiggle the cases around to make the indention bigger than the lipstick case you have.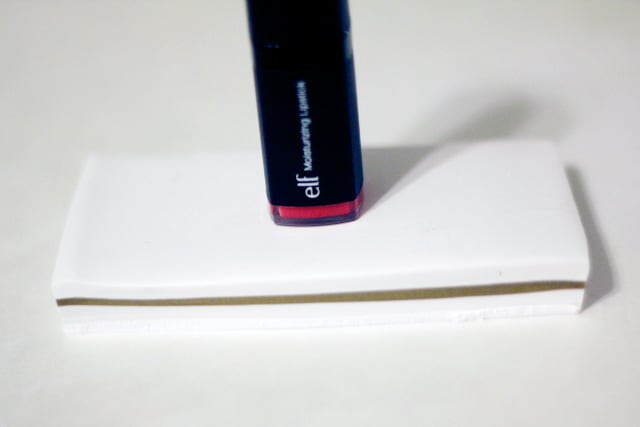 I also made the two on the sides point outward for design. Just move your lipstick case to the side after creating your indention to make the lipstick case point that way.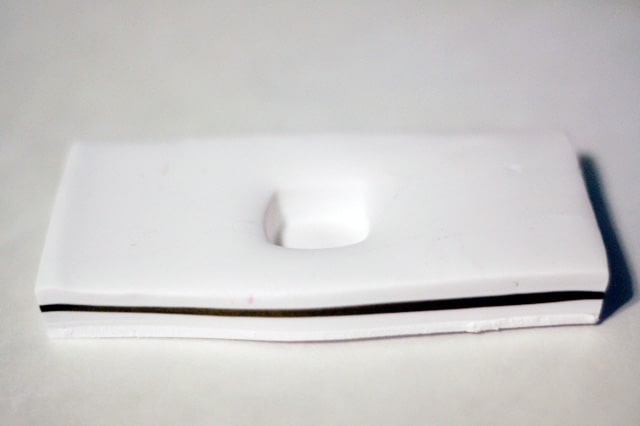 Cut little "legs" out from the scraps you already made and stick them to the bottom of the holder.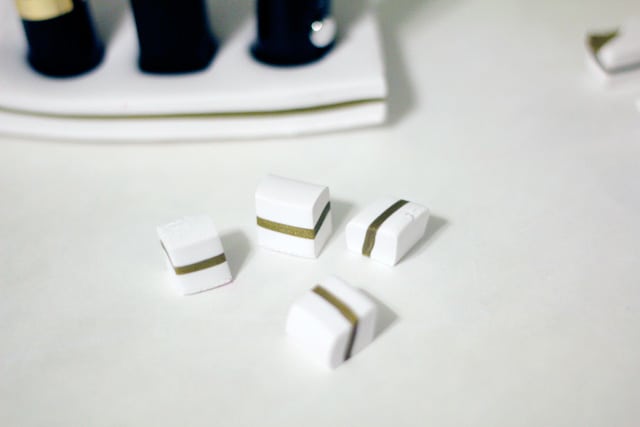 Bake your clay according to package directions. Make sure you place your lipstick holder upside down so the top is very flat as it bakes. Ta da!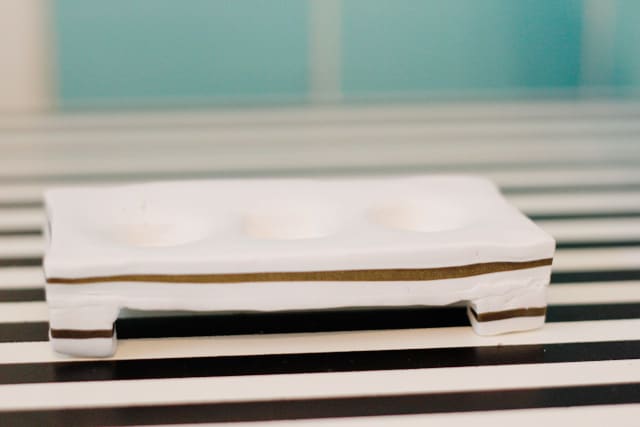 Now add your favorite colors and put in on display! I love it when all of my stuff has a place! I have more than 3 lipsticks, but I usually have 2-3 in rotation each season. So this little holder is just what I needed!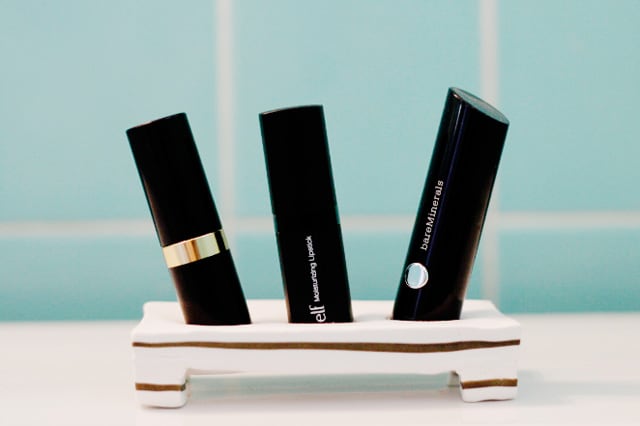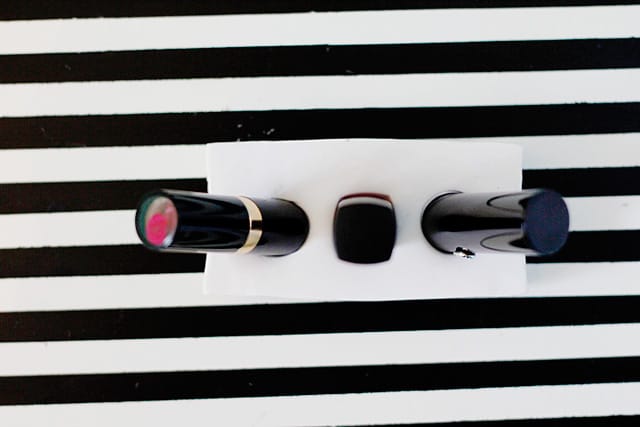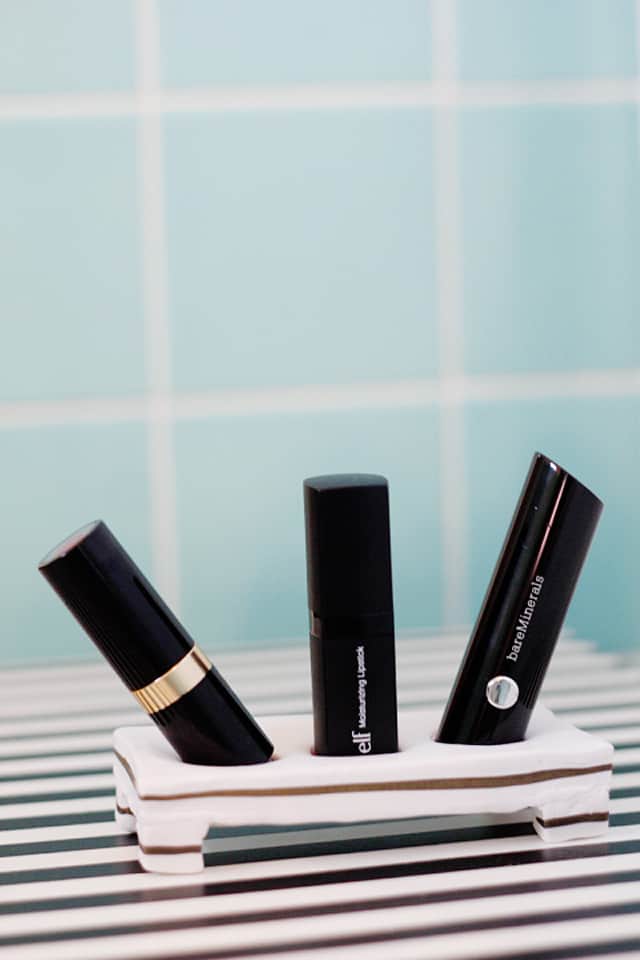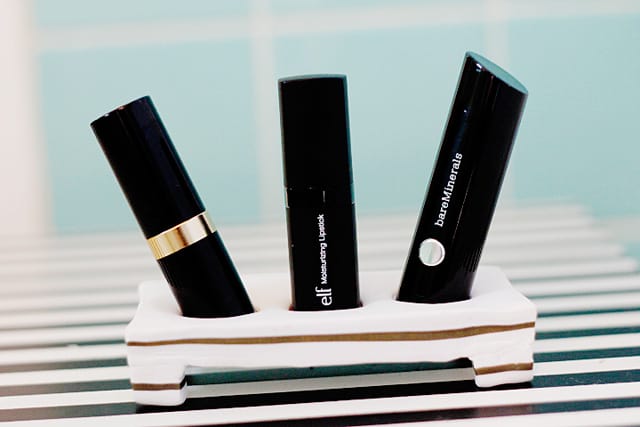 bareMinerals in Never Say Never
is my favorite color right now. I think it is the perfect pink for spring! I've worn it here and here. I have the perfect red already, but I still need the perfect light pink and nude color. Any suggestions?
Connect with Sculpey on Facebook, Twitter, Pinterest and the Sculpey Blog!