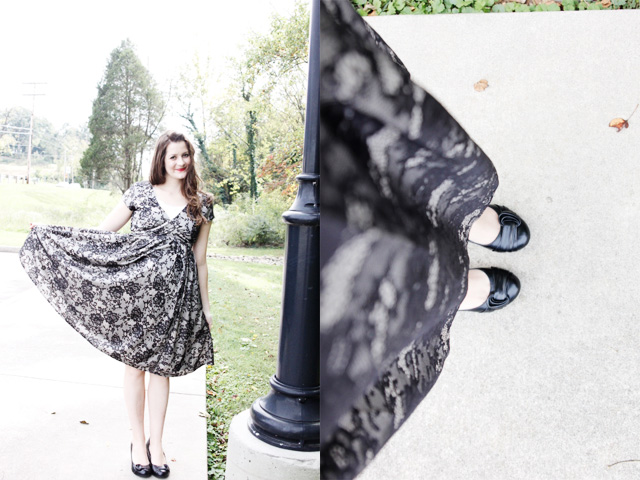 I've told you about eShakti before. I love this company! They make dresses, blouses and coats that are completely customizable. You can change put in your measurements for the perfect fit. My favorite part is you can add length and sleeves to things that don't have them already! Or you can change the sleeve style, or neckline style. It's really fun to play on their website.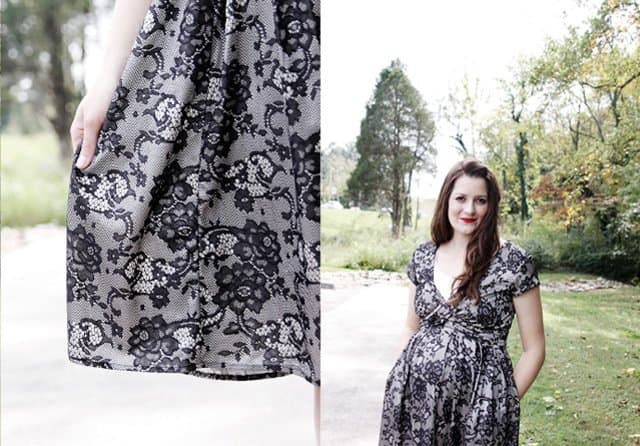 Anyways, eShakti sent me this dress. It's not a maternity dress but I picked a style that would work, and it will be perfect for after, too. I love how fancy it feels. And the pockets! Love. I am always impressed by the fabric, they use good stuff. I added the sleeves to this style. And the length is just perfect for fall and winter. I can't wait to wear it with tights. (AND IT HAS POCKETS!) 

You can use the code below : KATEBOLCHER (my name with a typo, use it just like that, hah!) to get $25 off your first order, if you've never shopped with eShakti before!

***Use the code in the "gift certificate code" box! 

25 bucks is a lot because it's not a really expensive store to begin with, so score! In fact, there are some clearance items that are FREE after this code. Or use it to get a cute dress at a steal!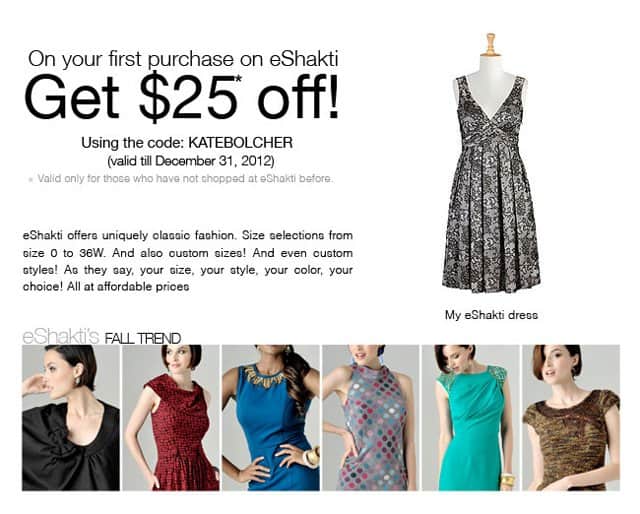 Here are some of  my favorites things: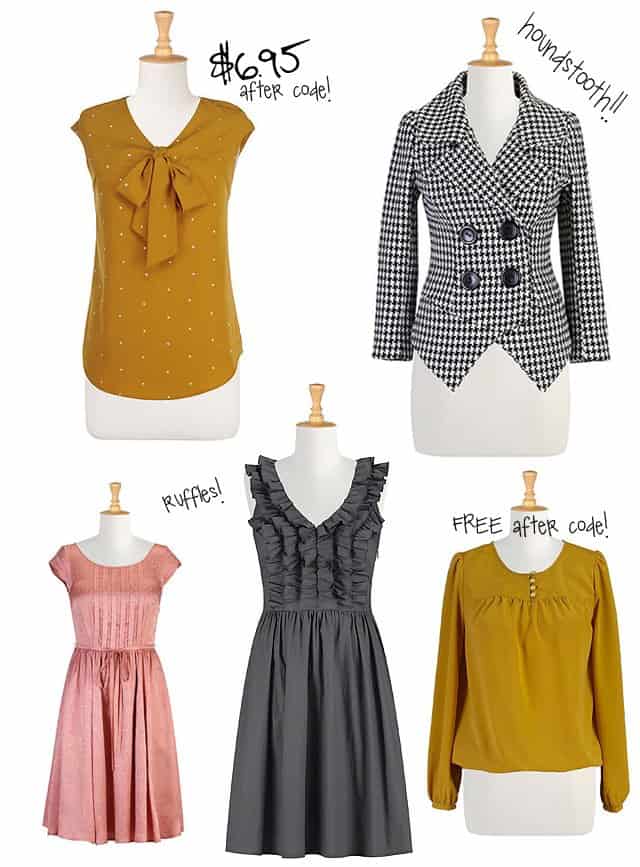 eShakti gets new stock all the time, so if you see something you love, snatch it up! 


Have you shopped eShakti before?