It might be my favorite day of the year! I LOVE Black Friday.
I don't have a game plan today, but I will definitely venture out. 
I just like the chaos.
So to add to the chaos I'm having a Black Friday SALE in my shop! The crazy-only-Black-Friday kind of sale…
40% off EVERYTHING!
Use the code BLACKFRIDAY. 
This code is only good TODAY!!! The prices below are original prices, so take 40% off and that's YOUR price! Load up your cart, I'll refund shipping overages! TODAY ONLY!
Plus my favorite and most popular pattern, the HAPPY HEDGEHOG is only $1.20 (after the code!). What, what!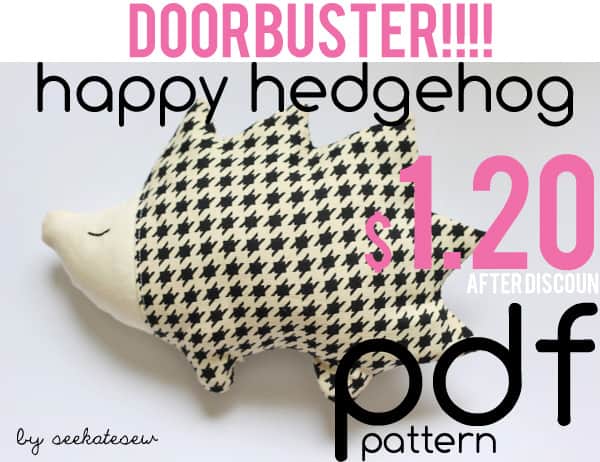 Doorbuster price good 
until 1 PM EST!!




I love today!