When I first got my DreamBox I was a little overwhelmed! I got the PRE-BUILT option (which I definitely recommend!) so it was easy to set up – just 3 pieces. But…after that it was just a big empty (gorgeous, amazing) armoire. I stared at it for a few weeks before biting the bullet and just starting with the shelving. It's not that it was hard to set the shelves and organize my stuff….it's just that I didn't want to mess anything up…I wanted it to be PERFECT! So I made this free DreamBox Planner Printable so you can plan your DreamBox while you wait for it to arrive so you'll be all ready to fill it up when it comes!
Use my affiliate code SEEKATESEW to get $100 off a DreamBox!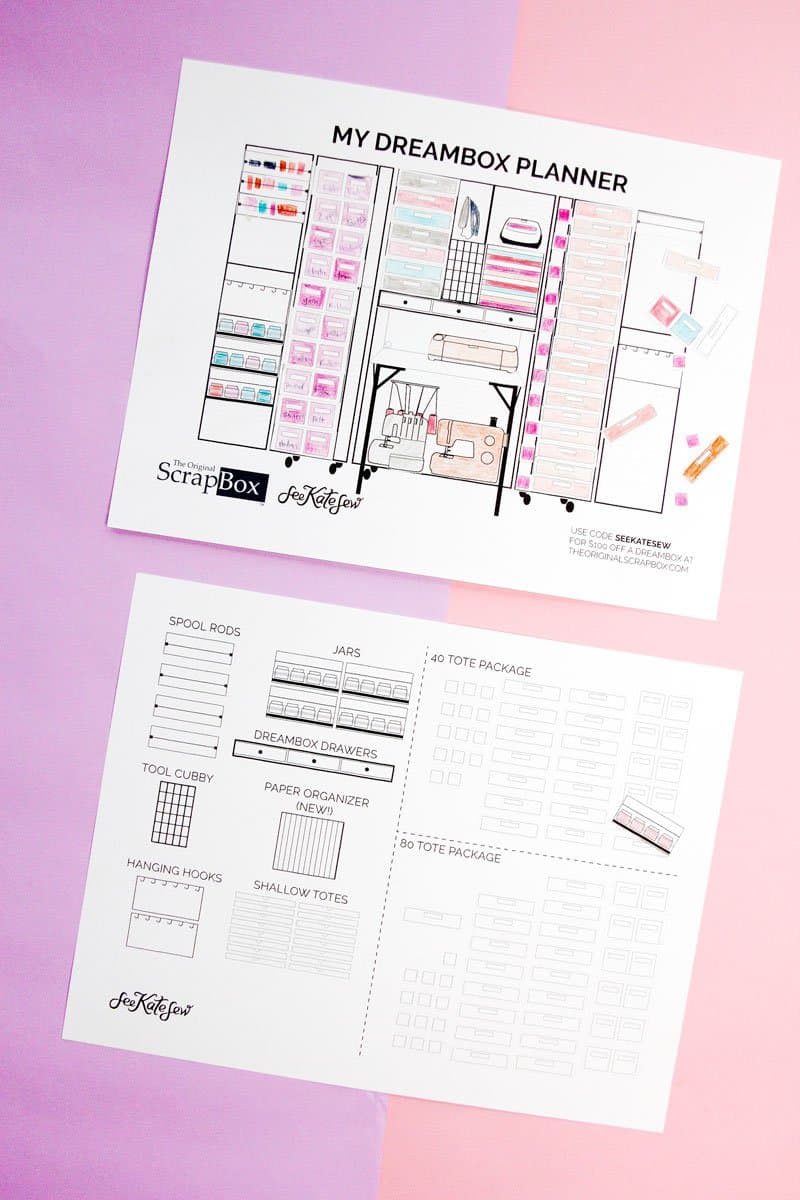 This little DreamBox printable planner is really fun and it would also make a cute *hint* for anyone who might pass by the fridge! Haha! Or a great printable for your vision board!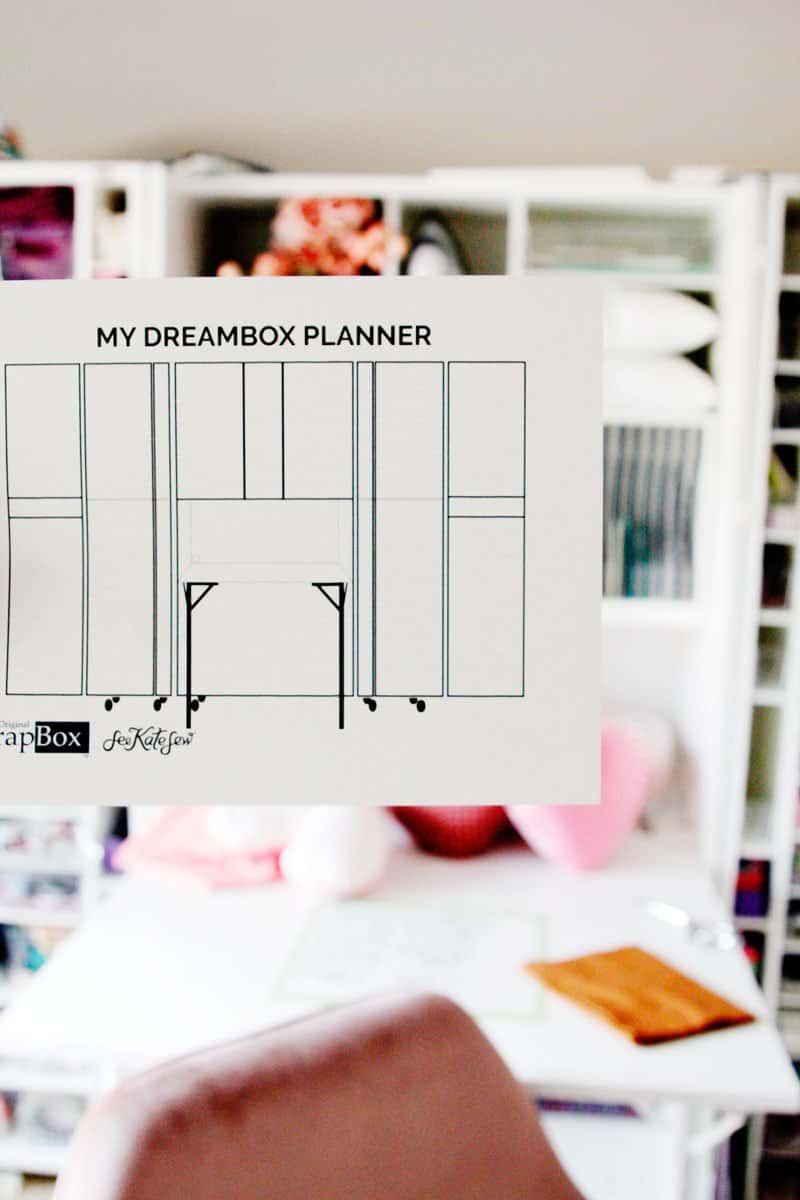 Click here to read my post all about the DreamBox! And see my video tour on YouTube.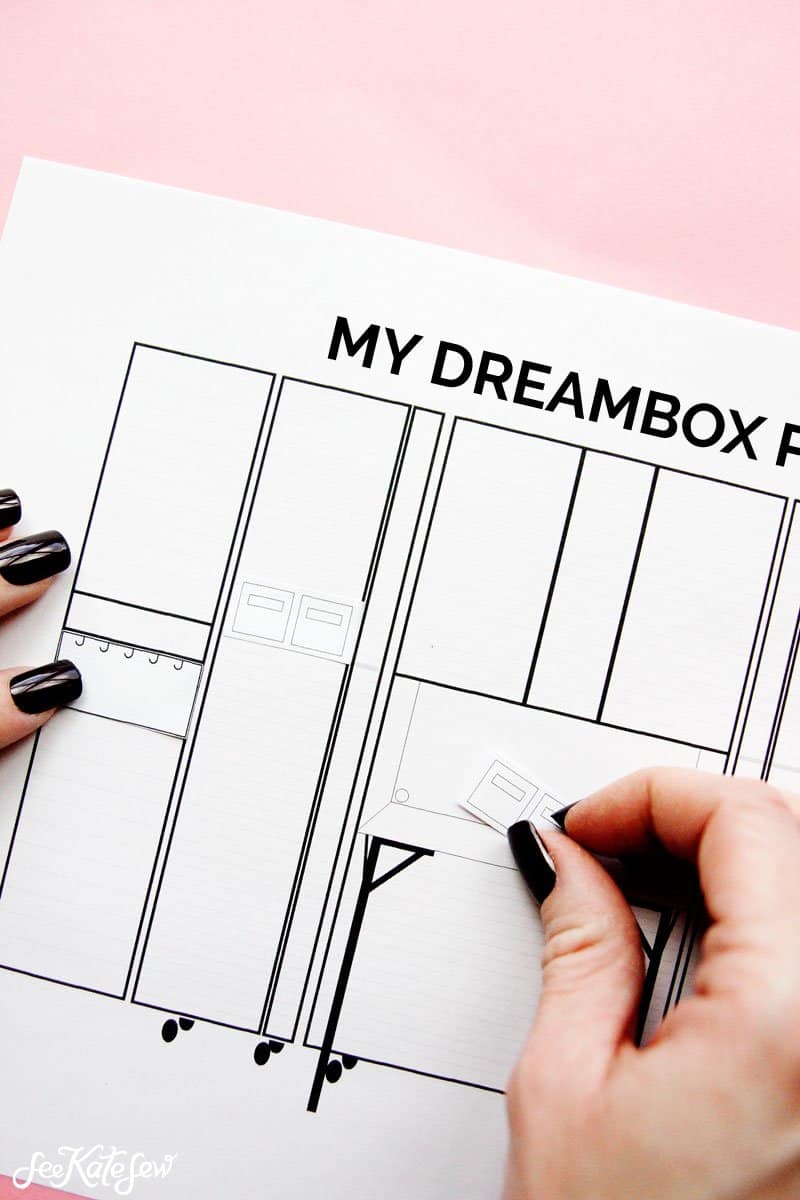 DreamBox Planner Printable Materials
-Cardstock and/or colored paper*
-Glue Stick
-Thin Black Marker to draw in shelves
-Colored Pencils
-Printable download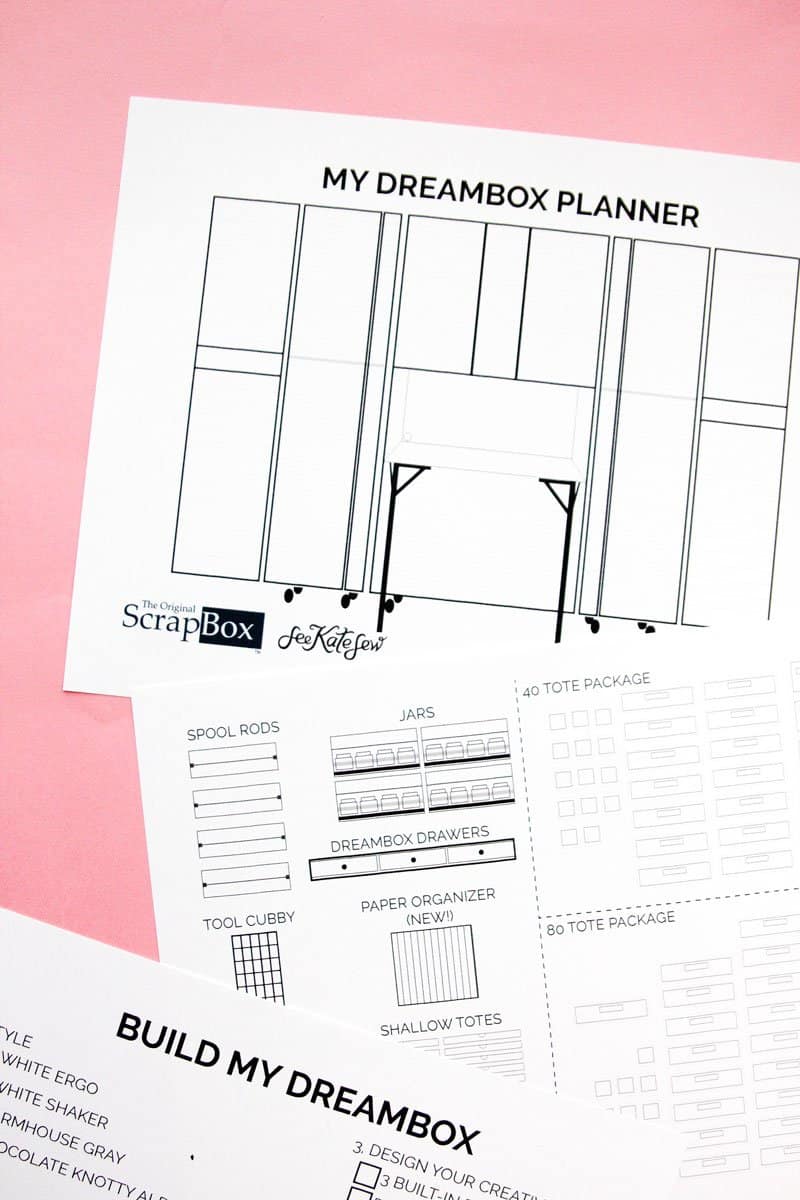 * I recommend cardstock for the blank DreamBox page. Colored paper is fun if you plan to cover your clear totes with scrapbook paper, so you get a good idea of how it will look! Just print page 2 on the colored paper before you cut the accessories out.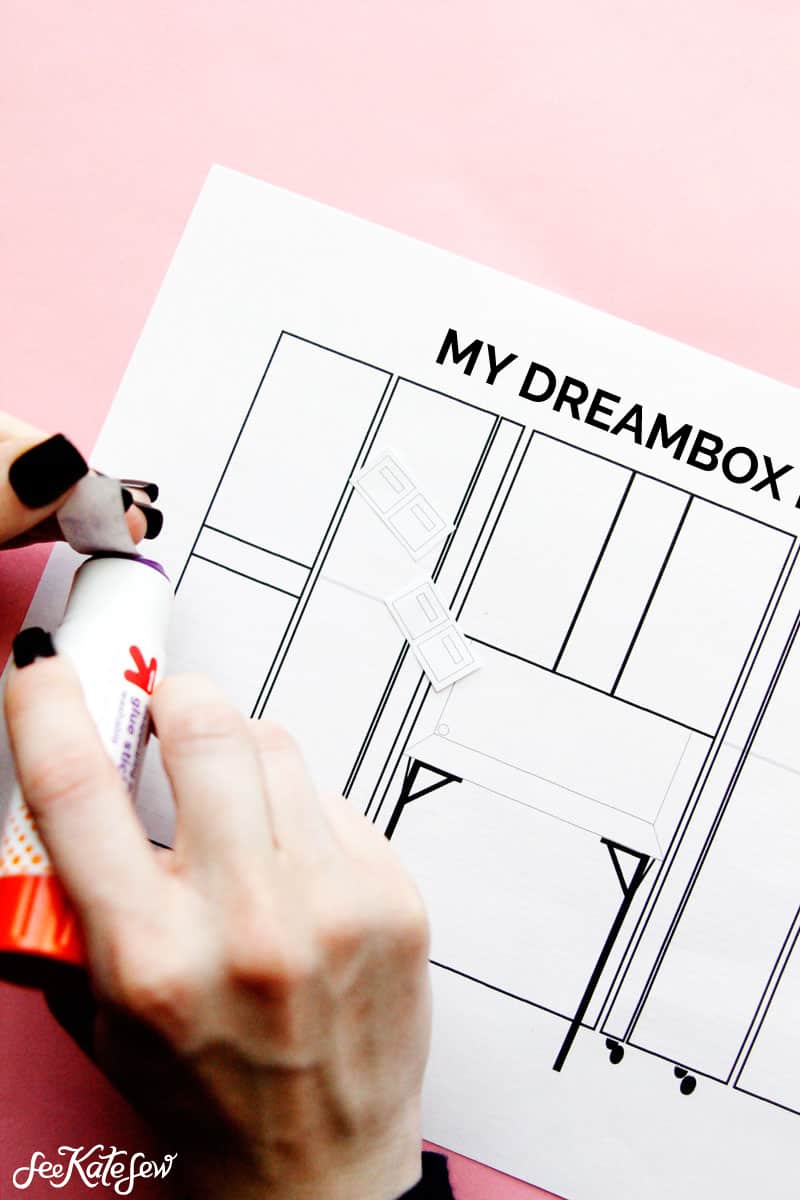 DreamBox Planner Instructions
To get started, print out your DreamBox printable. The file above is a 3-page PDF file that prints on standard 8.5″ by 11″ or A4 format paper.
The first page is a blank DreamBox ready for you to "fill". There are very light grey lines all over the box, which represent the peg holes on the sides. The darker/thicker lines represent shelves or pieces that cannot be moved.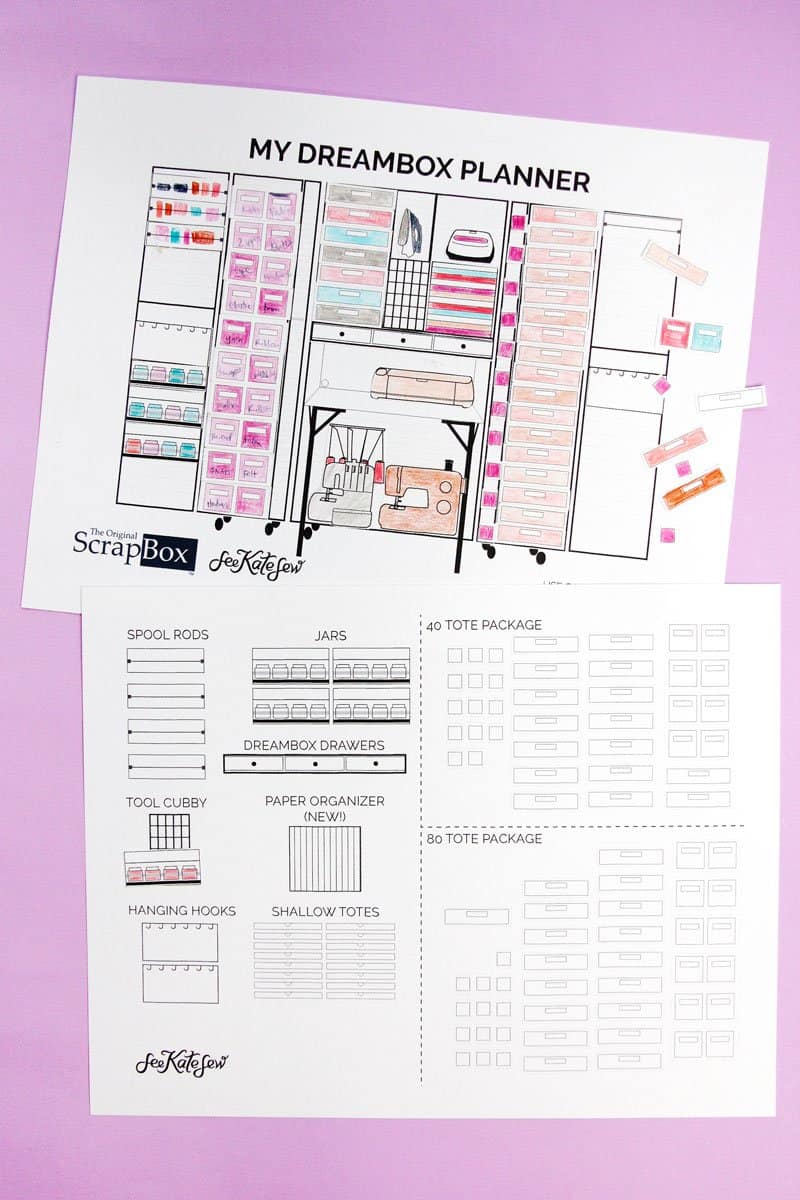 The second page is the totes, rods and jars to cut out and arrange. This includes all the items that come with the DreamBox and a few add-ons including the new Paper Organizer, Tool Cubby and Drawers. This page will also help you visualize how many totes you get in the 40 vs 80 Tote Package, so you can decide which is right for you!

The 80 Tote Package is $200 more but includes all the totes in the 40 tote package shown at the top. I have used almost all of my totes so I recommend 80 if you have a lot of smaller things.

The add-on accessories are available in the Accessories section of the website. Most of them can be added when you build your DreamBox.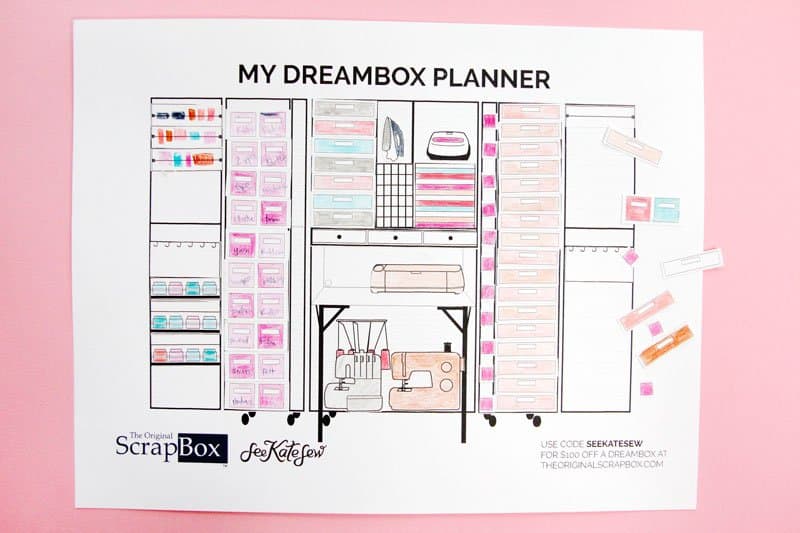 The Hanging Hooks, Spool Rods and Jars come standard with your DreamBox! Each cutout also includes recommended "space" to access your supplies. You need a little space at the top of the Jar shelf to pull the jars out. If the jars are underneath a rod or the hanging hooks, you won't need the extra space. So keep your specific purpose in mind when you decide how much spacing you need!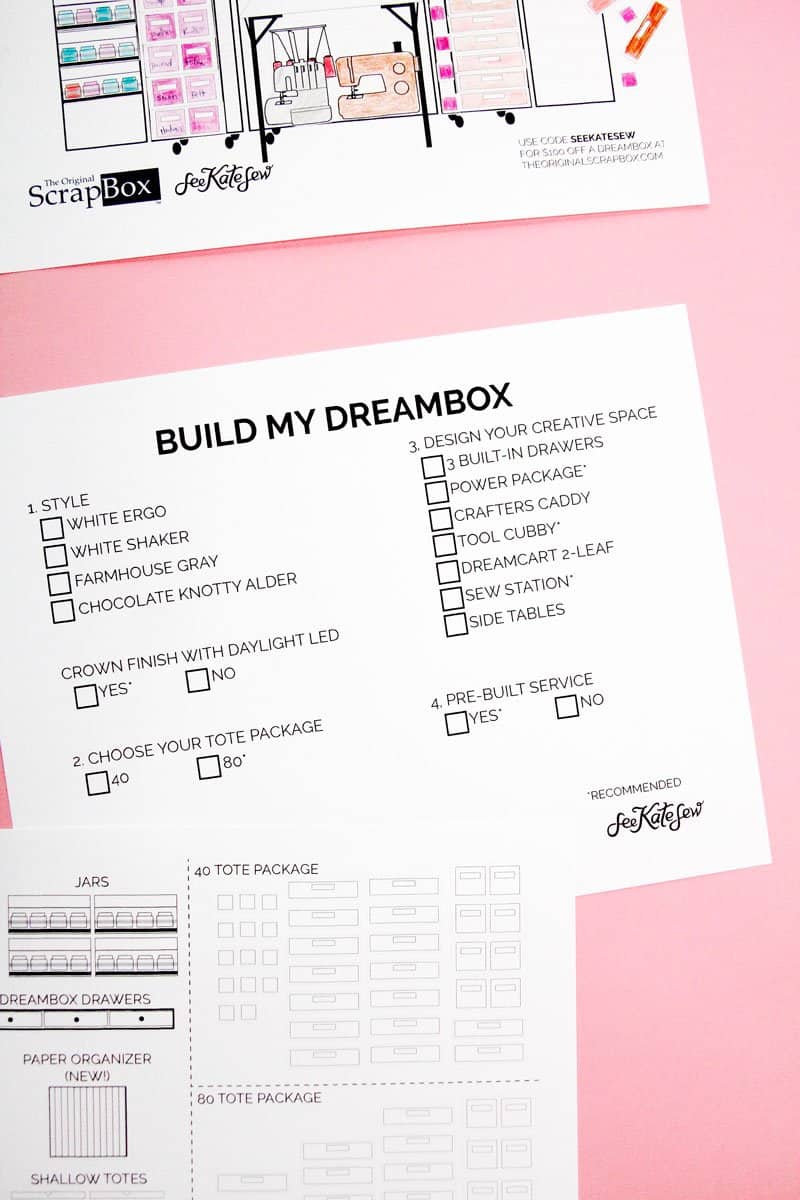 The third page is a printable checklist so you can decide on your options (or to make it easy for someone to order it for you, just like totally subtle hints *cough cough* *wink wink*). I starred my recommendations with an asterisk* to make it a little easier. And a reminder to use the code SEEKATESEW to save $100!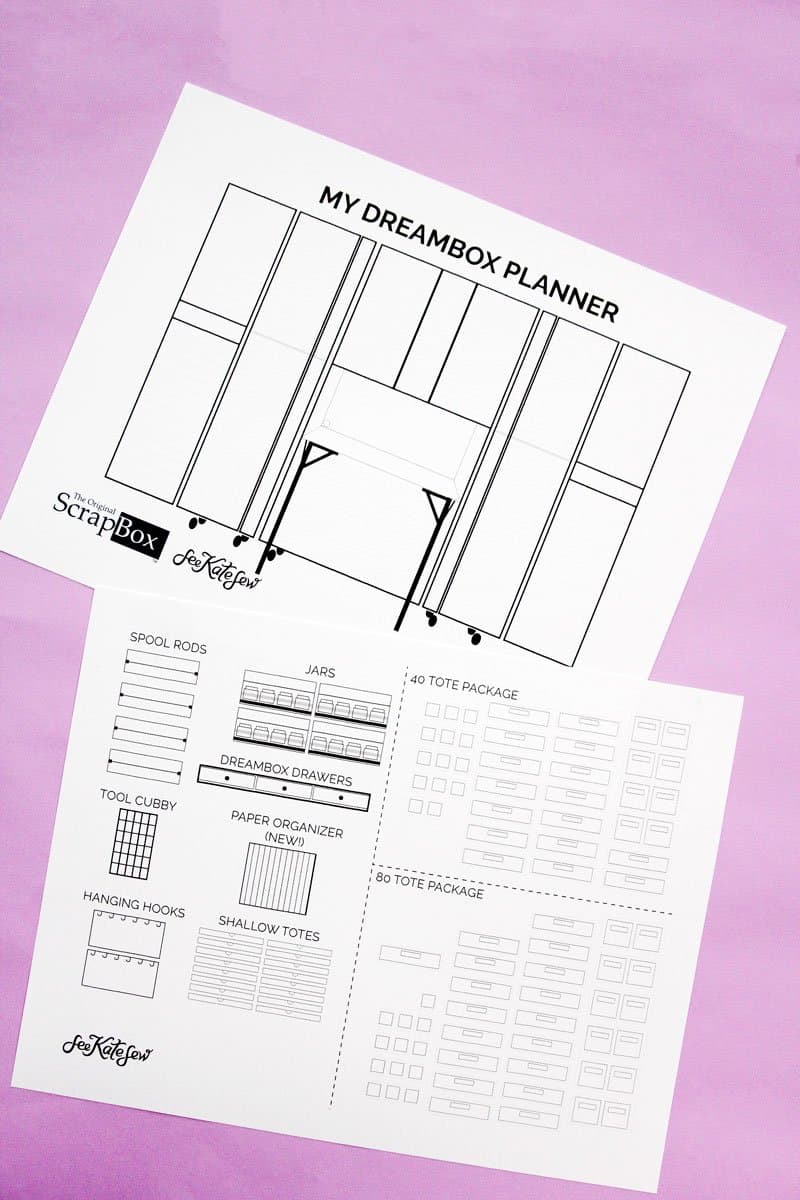 Use my affiliate code SEEKATESEW to get $100 off!