Fabric Destash #3! Minus about 4 yards!

I'm figuring out the only way to get rid of all this fabric is by mass-producing. Thus far I have not even made a dent in the pile. I could just give all the fabric away if I really wanted to get rid of it, but I'm having a lot of fun finding ways to use it all. I think a challenge like a huge pile of fabric to sew through will be therapeutic in the end. (And to be honest I don't really want to get rid of it, I just don't want to feel guilty when I buy more.) 


Anyways, these dresses are fun to make and really easy. The pattern is a modified McCalls. I used the back as-is but made the front flare out a little more and changed the strap shape a little. I thought about making baby boy model them, but I'm pretty sure he would never forgive me when he finds out later. So I didn't. I put him in that purple sweater I showed you earlier and he screamed his head off. It may have been too itchy or small. Or he is too macho for purple. I'm pretty sure that's it. 

Anyways, so here is a recent project hanging on the wall instead: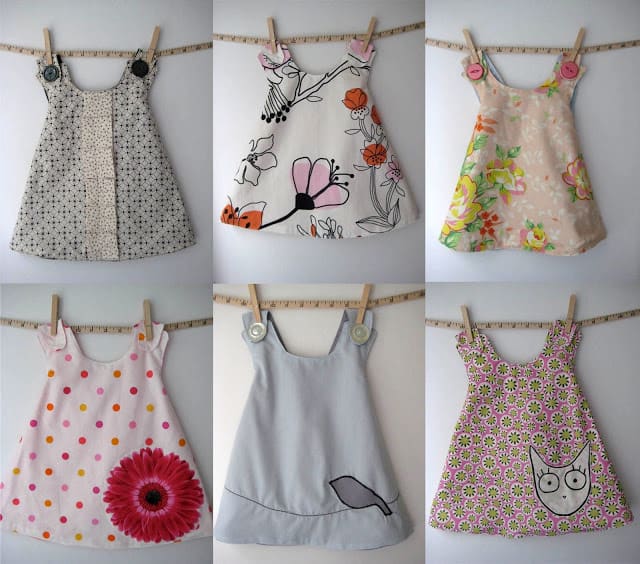 Cute and easy! And reversible, bonus!