After teasing you with my pretty vegan leather this morning, I thought it would only be fair to give some away! TWO lucky winners will take home a $25 gift card to Girl Charlee, where you can purchase a variety of amazing fabrics. You can even choose vegan leather, enough to make a circle skirt! Of course, you can also browse their huge selection of knits and new specialty fabrics! But really, VEGAN LEATHER!  Here are a few of their pretty colors: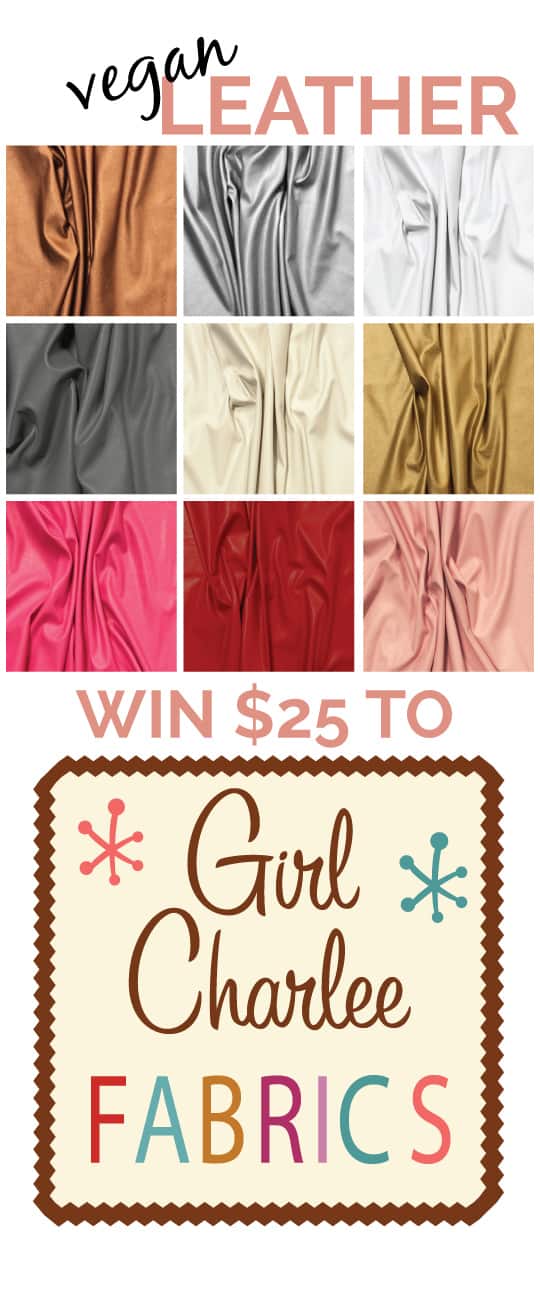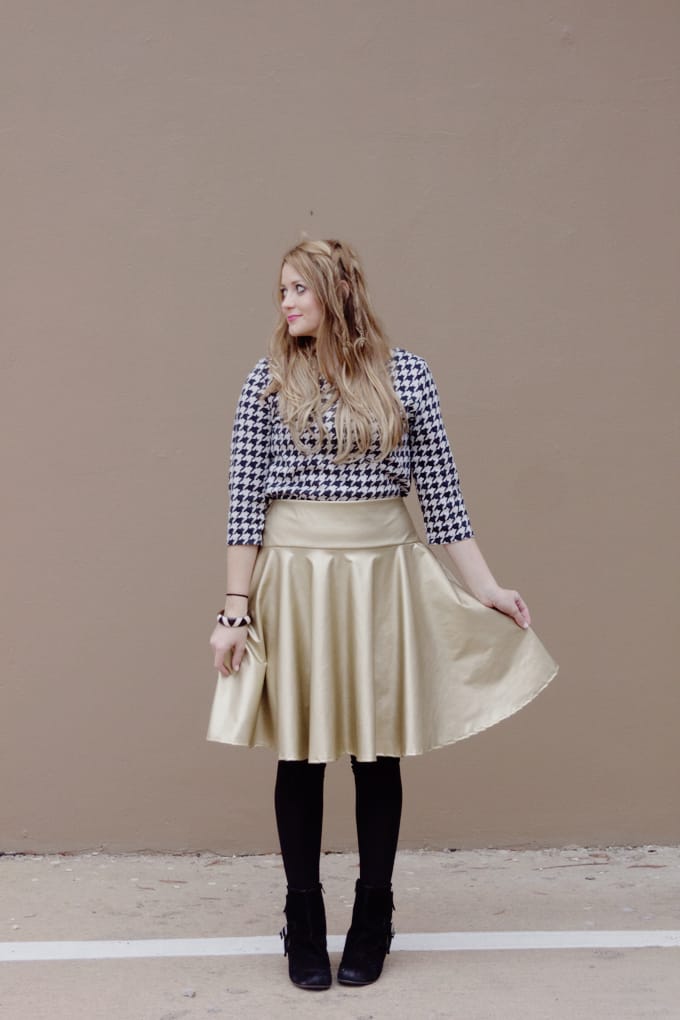 Gold Metallic (photographed above)
Rose Pink (see below)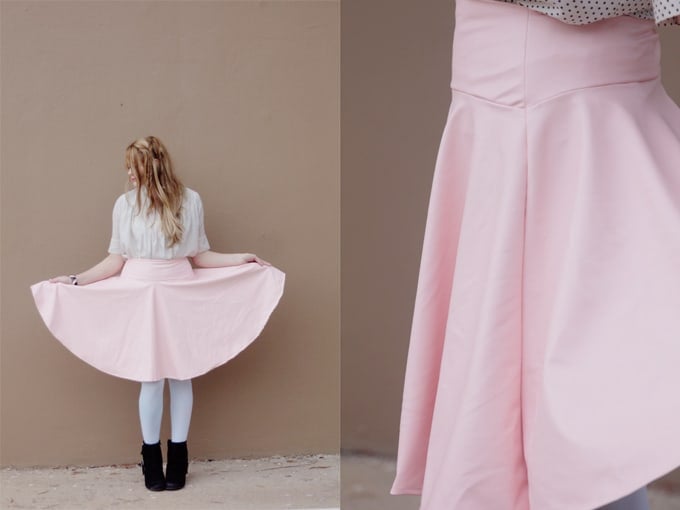 Enter in the rafflecopter widget below!