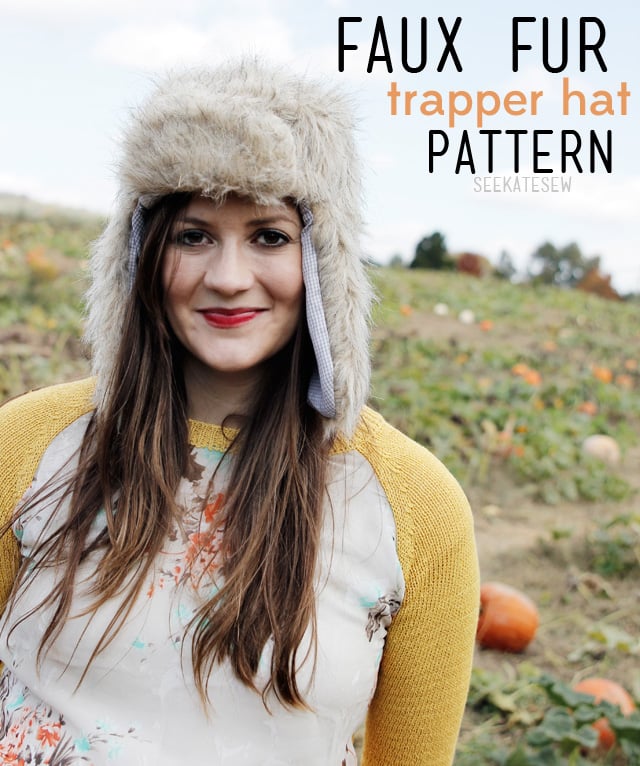 I've been having lots of fun with faux fur lately. I only bought 1 yard of the stuff, but that tiny baby vest barely took any of it. So, I made a hat for me! This would be way cuter on a kid, but Cohen hates hats. (Sad, I know!) But if you wanted to adjust this down for a child, print the pieces out at 80-90% (depending on age/head size) instead of 100%.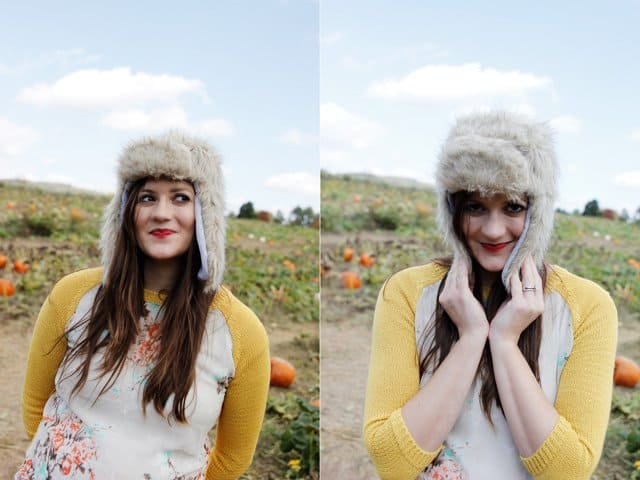 Materials:
–printable pieces
-Top piece not included in printable, measures 13.5″ by 4″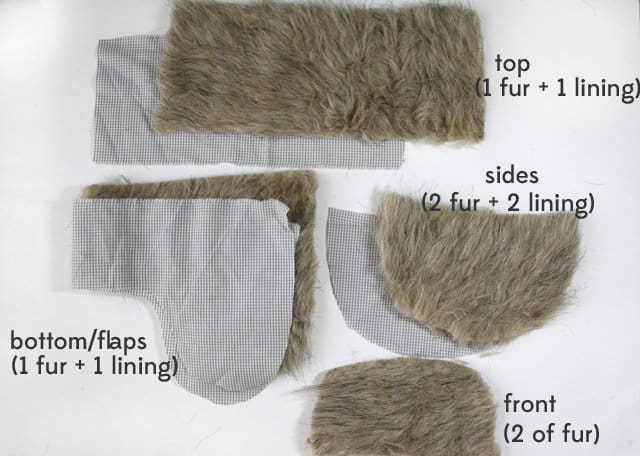 Sew together the front flap, right sides together. Leave the straight edge open. Flip it right sides out and set aside for later.

Now, pin the side pieces to the top piece, one at a time. The top piece's long edge should match up to the curved edges of the sides. Since faux fur is sometimes tricky, use lots of pins!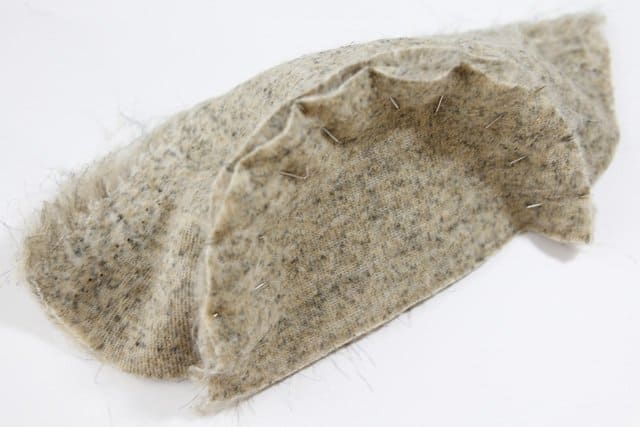 Sew both sides on and you'll have a bucket looking hat.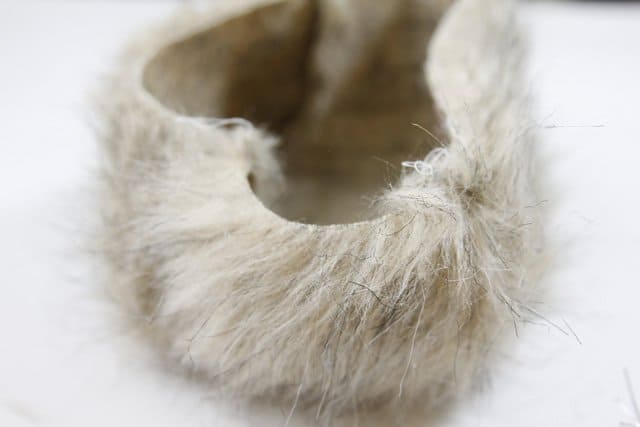 Now, pin the bottom piece/earflaps around the bottom of the bucket you just made. The earflaps should start where the side piece starts, and wrap around to the back and other side piece.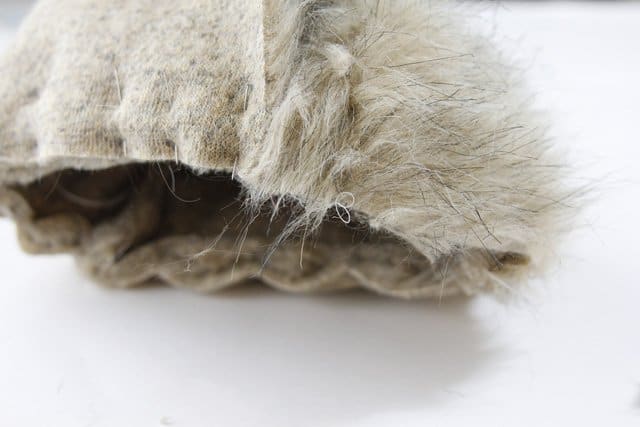 The front will be bare for now.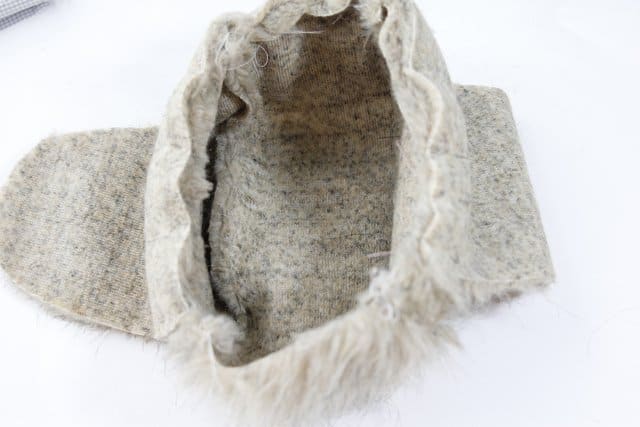 Repeat all the same steps for the lining piece, then you'll have two identical hats: the shell and the lining.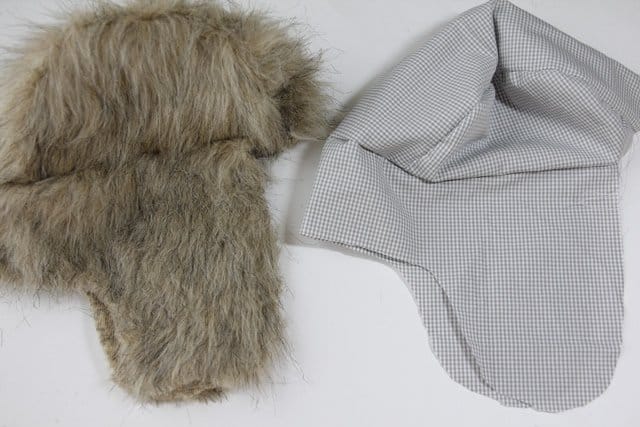 Pin them together, with the right sides together. Slip the front flap in the front. The front will be really thick, so make sure to sew slowly when you get to that point.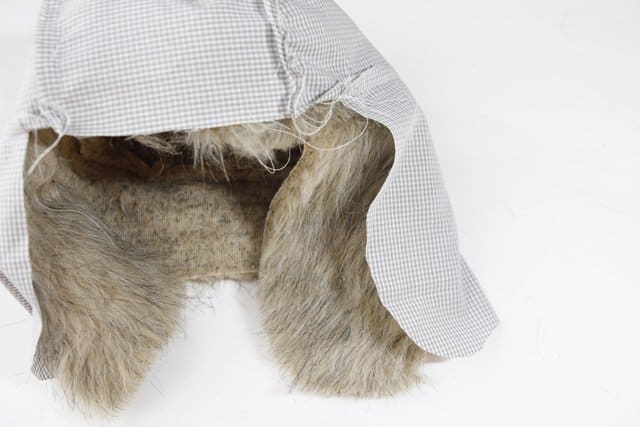 Sew all the way around, leaving an opening at the back.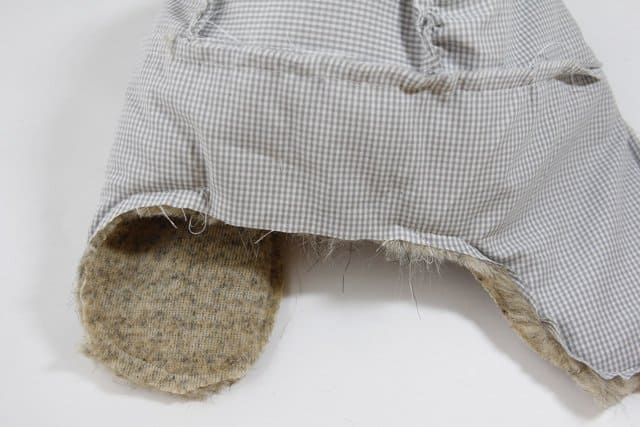 Turn the hat and hand stitch the opening closed. Also, hand stitch the front flap to the hat, so it stays in place.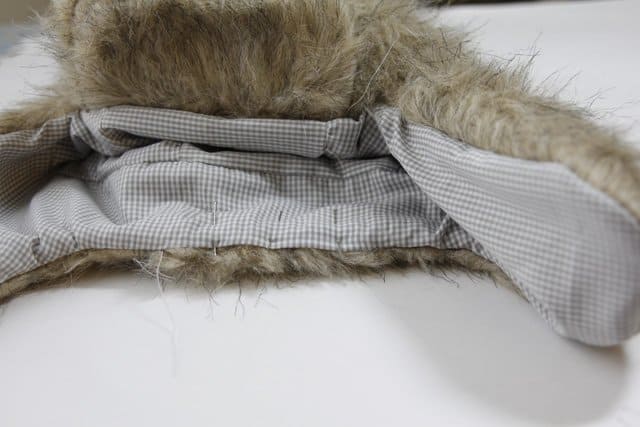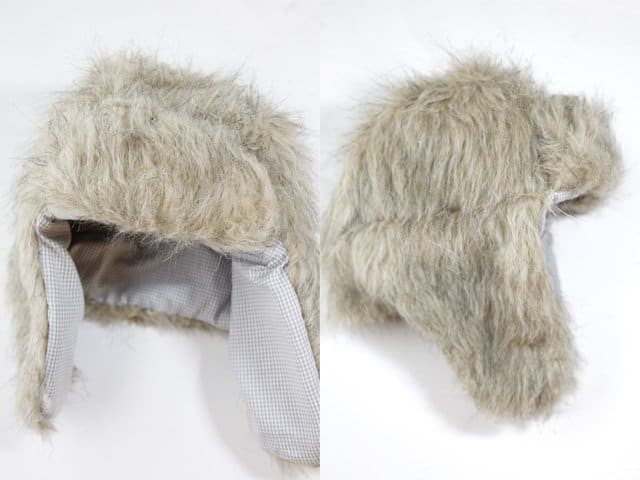 I'll share some tips for working with faux fur soon. It's a little tricky and I always find myself breathing fur for a few days after.