cotton rayon polyester silk wool linen
I don't want to bombard you with too much textbook information, but I am going to review some important things about a few of our favorite fibers. This is mostly so you can refer back to it in future sewing 101 lessons that require knowledges of fibers and fabric. (It will all make sense later, I promise!)
cotton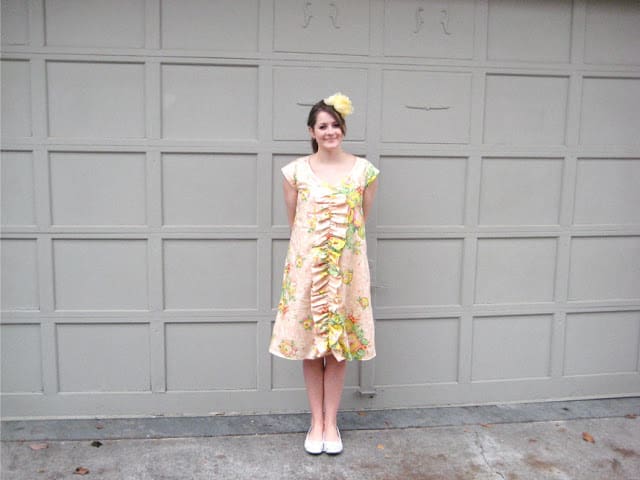 The Fabric of Our Lives. The fabric of my life, at least. I love cotton. Cotton jeans. Cotton blouses. Cotton fabrics. It's my favorite fabric for babies, too. So comfy.
Category: Natural Cellulosic Fiber
Structure: over 90% cellulose
Features: Cotton absorbs well, making it comfortable for hot weather. Low resilience means it wrinkles easily. Medium strength fibers.
Care: Don't chorine bleach. The oxygen molecule that holds cotton together is weak and will break apart if bleached with general laundering. (My husbands shirts are full of holes for this reason, but they are very white, too!) Hot iron. Easy to wash, no special precautions (that is my type of fabric!).


linen
Linen is a great summer fiber because it is comfortable to wear plus you don't have to iron it. Wrinkles in linen are considered charming. No ironing, check!



Category: Natural Cellulosic Fiber
Comes from: the bast, or stem, of a flax plant.
Features: High absorbency. (Great for dish towels!) Wrinkles a lot more than cotton. Very strong fibers.
Care: Don't chorine bleach. Hot iron. Wash in separate cycle from other fibers. Do not tumble dry. 

silk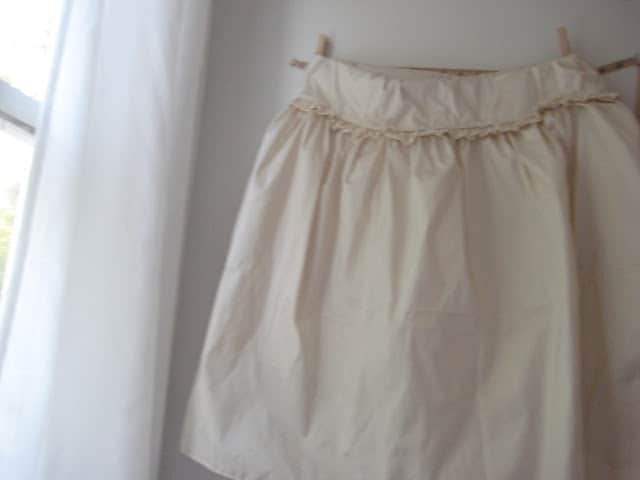 Silk is my favorite fiber. I have expensive taste I guess. But before you complain about the cost of silk, remember the process it goes through to become fabric for you to use. Silk starts out as tiny cocoons and the fibers have to be extracted from that. The process is very labor intensive and was a secret of China for thousands of years. We also have some moths to thank for it, too.
Category: Protein fiber
Comes from: Moth cocoons. Each cocoon has about 1 mile of fiber.
Features: Resists wrinkling. Water spots and is weaker when wet. The fiber has a triangular shape if you look under a microscope, which is why the fabric is so lustrous. Keeps in warmth – may cause passing out during wedding dress fittings (true story, don't lock your knees!)
Care: Dry clean only. Warm iron.  
Wool is nice in the winter. Right now it probably doesn't sound so appealing. I've always wanted a wool pencil skirt, but I still don't have one. 
Category: Protein fiber
Comes from: sheep, goats, alpacas and sometimes other little furry animals.
Features: Very durable fiber. It can be stretched all over and will go back. Resists wrinkles. Very comfortable because it absorbs wetness. 
Care: Hand wash in warm water with Lanolin. Air dry flat. Let rest between wearings to give fibers a chance to restructure. Treat carefully when wet as it is weaker. Do not chlorine bleach.

rayon
(I have no pictures of rayon. It is not a personal favorite, though I do like it for linings. But manufacturer's use it often.) 



Category: regenerated cellulosic fiber, 100% cellulose
Comes from: Cellulose that has been melted down and regenerated
Features: Rayon is generally a strong fiber and is stronger when wet, unlike silk and wool. High luster. Soft and drapey but wrinkles easily. Comfortable to wear.
Care: Dry clean or look at your label and follow those directions.

polyester
The "wash and wear" fiber.
Category: Synthetic fiber
Comes from: manmade from chemicals
Features: The best feature is the price. It's cheap! Polyester can be made to mimic lots of different fibers. The grape soda dress is made from polyester shantung. Silk shantung costs at least twice the price. Which is why I chose polyester. Melts easily. A strong fiber that pills easily.
Care: Washing machine appropriate. Warm cycle. Tumble dry. Warm iron. 
What's your favorite fiber? I think cotton and silk are my ultimate faves. Silk for dressy occasions and cotton for every other occasion.