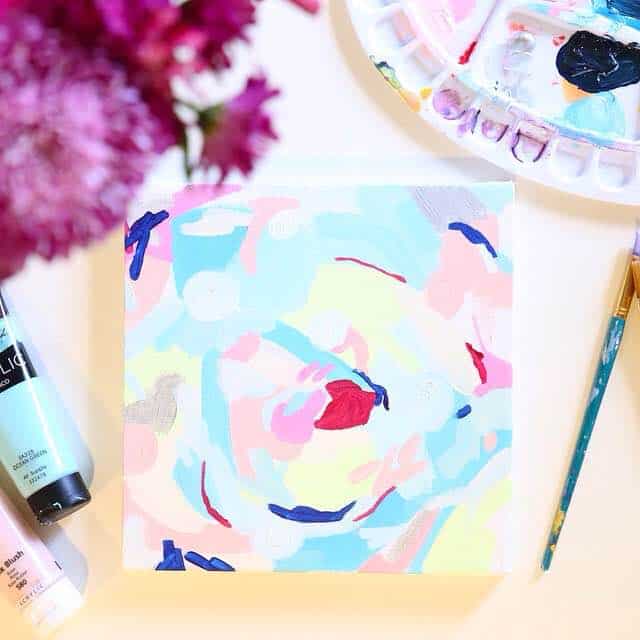 I'm really excited to introduce you to this gorgeous art shop today! Lysha Cole is an online art gallery full of pretty things!
Alysha creates colorful abstract art canvases and prints! I pretty much love all of them, the colors are perfect and I can think of a million places to hang them in my house!
So much eye candy!!
I think this one below is my favorite, it's just so interesting and pretty!

But this one is a close second!

Want to win a $50 credit to Lysha Cole Art!?
Enter in the Rafflecopter widget below!