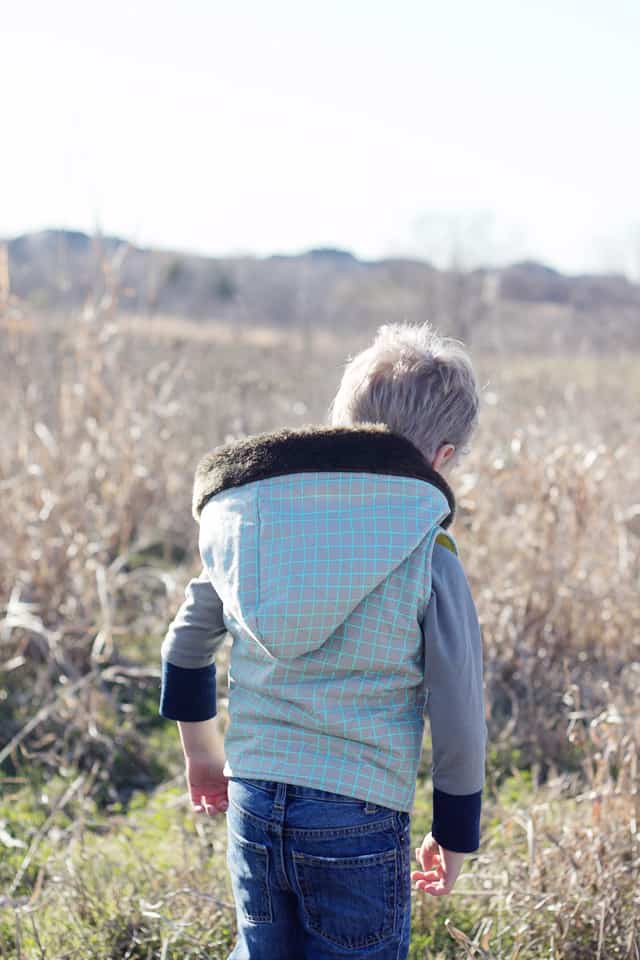 The Ultimate DIY Bundle is BACK! I know some of you missed it last time, so it's back for a quick flash sale, TWO DAYS ONLY, until it's gone for good. (Really gone this time!) The AZTEC Hooded Vest (one of my most loved sewing patterns for BOYS and girls) is a part of the Ulimate DIY bundle, a super great deal for anyone who loves to sew! And as a bonus, if you purchase from my link right now I will give you a second kids pattern of your choice FREE! Just forward your confirmation email to seekatesew1@gmail.com with your pattern selection!
Check out The Ultimate DIY Bundle! It's your instant go-to library for a whole range of carefully curated DIY and crafting eBooks and eCourses. There are projects that the whole family can get involved in – from pet photography and home decor to chalk pastels and sewing.
For the crazy low price of just $34.95, you get access to a carefully curated library of over 69 eBooks and eCourses from the world's leading DIY and crafting bloggers – enabling you to pick a project and jump straight into it with confidence. It's the perfect tool to skip the information overload and throw yourself straight into a new activity.
Here is a quick list of the sewing resources. These are awesome patterns!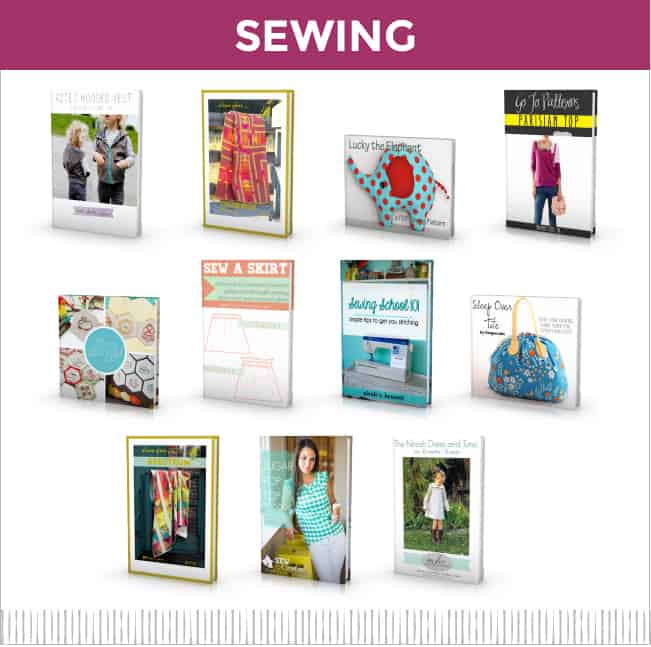 Hurry though! The Ultimate DIY Bundle will only be on sale for 2 days!
Not only that, but The Ultimate DIY Bundle comes with 4 awesome bonuses:
A free $15 Store Credit PLUS 8×10 Art Print from Hope Ink ($43 Value), a free online class from Craftsy (up to $60 Value), a free sewing pattern PLUS a Premium Video Class from UpCraft Club ($19.99 Value), and free, full digital copies of Where Women Create Magazine and Greencraft Magazine ($20 value) from Stampington and Co.
So, don't miss your chance to grab The Ultimate DIY Bundle, and get 76 incredible eBooks and eCourses for just $34.95. All you need to do is take action by midnight on Monday, January 26!
This amazing deal ends in just…

Pick up your copy right now
, before it's too late!
This page contains affiliate links, be sure to use one and then redeem your SECOND free see kate sew kid's sewing pattern of your choice by forwarding your purchase confirmation to seekatesew1@gmail.com.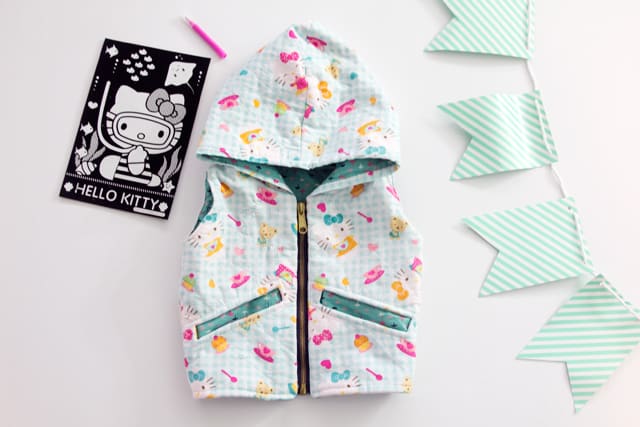 The FULL LIST of what is included!
Crafts
Chalk Pastels Through The Seasons by Tricia & Lucia @ Southern Hodge Podge ($9.99)
Easy DIY Crafts for Every Season by Amy @ Mom Advice ($10.00)
Getting Started in Chalk Pastel Art by Tricia & Lucia @ Southern Hodge Podge (FREE)
Handmade Gifts for Every Occasion by Kim @ Everything Etsy ($10.00)
Infarrantly Creative Printable Collection by Beckie @ Infarrantly Creative ($10.00)
Make Believe by Andrea @ Andrea's Notebook, Kate @ See Kate Sew, Melissa @ Melly Sews, and Shauna @ Shwin & Shwin ($9.95)
Nurturing Creativity by Renee @ FIMBY ($3.00)
Reuse, Refresh, Repurpose by Kristen @ The Frugal Girl ($3.99)
Stackapals by Sean @ The Modest Mom ($9.99)
Holidays & Seasonal
101 {More} Days of Christmas by Mandi @ Life Your Way ($4.99)
101 Days of Christmas by Mandi @ Life Your Way ($4.99)
Gift It From Scratch by Kathie @ Homespun Seasonal Living ($3.99)
Pioneering Today: A Homemade Christmas by Melissa @ Melissa K. Norris ($2.99)
Stress-Free Baby Shower by Sara @ Your Thriving Family ($5.95)
Home & Garden
A Beginner's Guide to Homemade Personal Care Products by Shaina @ Food for My Family ($10.00)
Cake Decorating with Modeling Chocolate by Kristen @ Wicked Goodies ($9.99)
Clean & Simple by Stephanie @ Keeper of the Home ($2.99)
Cookies for the Seasons by Bridget @ Bake at 350 ($10.00)
DIY Herbs At Home by Karon @ Larder Love ($12.00)
Empress of Dirt Garden Art & Ideas by Melissa @ Empress of Dirt ($3.99)
Simply Canning: Survival Guide for Safe Home Canning by Sharon @ Simply Canning ($12.99)
The Cottage Mama's DIY Guide by Kristy @ Little Natural Cottage ($4.95)
Natural Beauty Guide by Wellness Mama @ Wellness Mama ($10.00)
Home Decor
21 Inspiring Thrift Store Transformations by Jami @ An Oregon Cottage ($4.99)
31 Days to a Staged Home by Leslie @ Goodbye House, Hello Home ($7.49)
Autumn Inspired: DIY Home Decor by Myra @ My Blessed Life ($10.00)
Easy Mod Podge Decor for Your Home by Amy @ Mod Podge Rocks ($10.00)
How to Choose Paint Colours: It's All In The Undertones by Maria @ Maria Killam ($37.00)
Interior Design for Real People by Sarah @ The Yellow Cape Cod ($10.00)
Make It! Hardware Store Decor by Curbly @ Curbly ($9.99)
The Lazy Girl's Guide to Furniture Painting by Allison @ Refunk My Junk ($9.99)
The Ultimate Tassel Guide by Myquillyn @ Nesting Place ($10.00)
Thrifty Decor Chick's DIY Handbook by Sarah @ Thrifty Decor Chick ($10.00)
Updated & On Trend Tassels by Myquillyn @ Nesting Place ($4.99)
Photography
Printable Photo Checklists by Rebecca @ Simple as That ($5.00)
Say No to Auto by Kristen @ Kristen Duke Photography ($10.00)
Snapping Shelter Dogs…and Cats! by Angela @ Angela Hunt Photography ($4.99)
The Spaghetti Shots by Courtney @ Courtney Westlake ($4.99)
Scrapbooking & Art Journaling
Animals Coloring Book by Samantha @ Doodle Art Alley ($5.00)
A Year of Art Journaling: A Beginner Course in Artful Discovery by Christine @ Bare Branch Blooming ($20.00)
Kimberly Kalil Designs Collection by Kimberly @ Kimberly Kalil ($17.00)
Life, According to Me by Stephanie @ Somewhat Simple ($5.97)
Scripture Memory Cards by Melissa @ The Lovely Words ($10.00)
A Year of Mandalas by Samantha @ Doodle Art Alley ($5.00)
Sewing
Aztec Hooded Vest by Kate @ See Kate Sew ($8.00)
Color Plus Quilt by Alison @ Alison Glass Design ($12.00)
Lucky the Elephant by Virginia @ Gingercake ($7.00)
Parisian Top by Andrea @ Andrea's Notebook ($12.00)
Seasonal Stitching Club Collection by Mollie @ Wild Olive ($32.00)
Sew a Skirt by Caroline @ Sew Caroline ($10.00)
Sewing School 101 by Nicole @ NicoleVBennett.com ($12.50)
Sleep Over Tote by Virginia @ Gingercake ($7.00)
Spectrum by Alison @ Alison Glass Design ($12.00)
Sugar Pop Top by Caroline @ Sew Caroline ($14.00)
The Norah Dress and Tunic by Hayley @ Welcome to the Mouse House ($9.00)
The Business of DIY
Act on Your Craft by Renee @ MadeOn Hard Lotion ($3.50)
Make & Sell Your Own Skin Products by Kelly @ Generation Cedar ($5.97)
Monkey See, Monkey Do by Richele @ Under the Golden Apple Tree ($8.00)
Pinteresting by Tabitha @ Meet Penny ($2.99)
Getting Started with Social Media by Jessica @ Create & Thrive ($25.00)
Writing
1,000 Creative Writing Prompts, Volume 2 by Bryan @ Build Creative Writing Ideas ($2.99)
A Summer of Stories by Tsh @ The Art of Simple ($4.00)
eCourses
30 Days of Prompts by Elora @ Elora Nicole ($25.00)
Artful Adventures Art Journaling Basics by Kristie @ Artful Adventures ($20.00)
Family Writer's Club by Mariah @ Playful Learning ($27.00)
How to Scan and Digitize Photos & Memorabilia by Mary @ Be Photo Wise ($30.00)
iScrap-N-Snap by Beth @ Scrapping Wonders ($12.99)
Photo Editing for Absolute Beginners by Melissa @ Digital Scrapbooking HQ ($30.00)
Story 101 by Elora @ Elora Nicole ($127.00)
Use Your Stash by Elise @ Elise Blaha Cripe ($8.00)