A little tiny 3 week old girl. 


I'm going to meet her in a few days! I think I have an unwritten rule that as soon as a baby girl is born I have to sew her a dress. It's poor etiquette if I don't. So I had to make a little dress for cute Frances Claire. 


Her mama and daddy didn't find out that she was a girl until she was born! Can you believe that?? I wish I had the patience. So even though I was hoping it was a girl and everyone else was too, I waited to sew her a dress until I knew for real.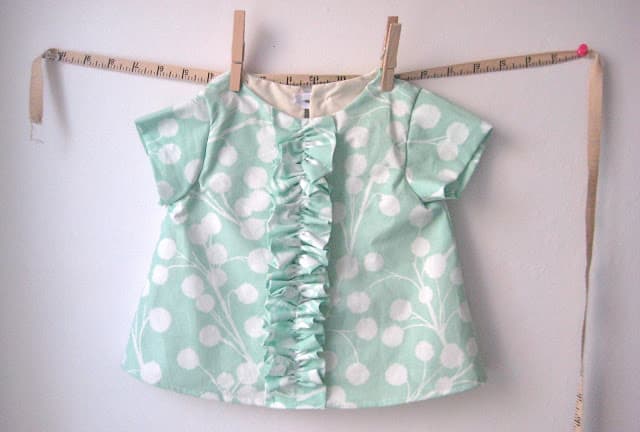 Ruffle in the front. Vintage button in the back.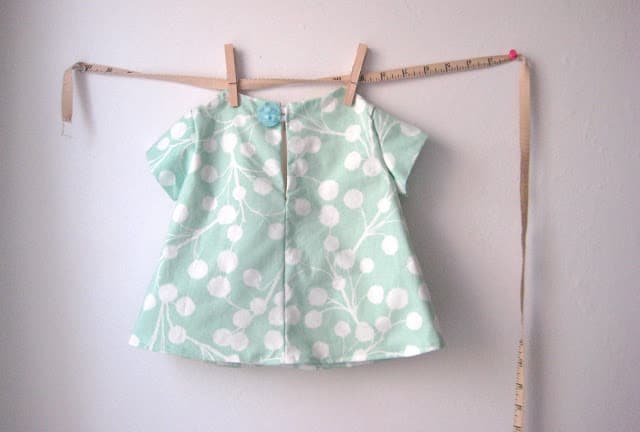 Cohen is lucky he is too big to model this for me!