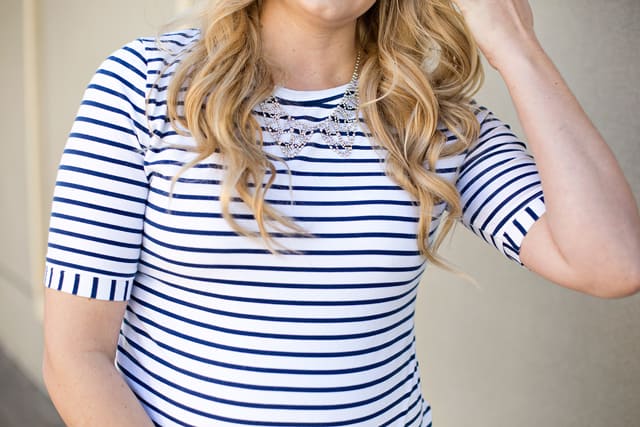 I've been using Rocksbox to style some of my sewn items in the last few months and I have to tell you about it because it is so fun! Each box has 3 pieces included and you can wear them as much as you want before sending back. It's perfect for people like me that like jewelry but don't like it enough to keep a ton around! I love wearing things once or twice them sending them back.
—Scroll to the bottom of the post for a FREE month Rocksbox coupon code!—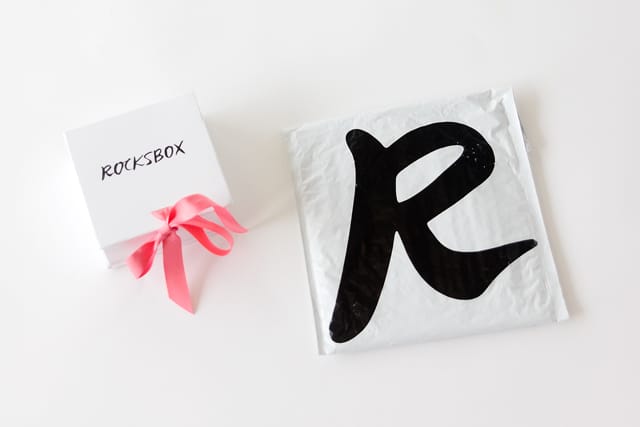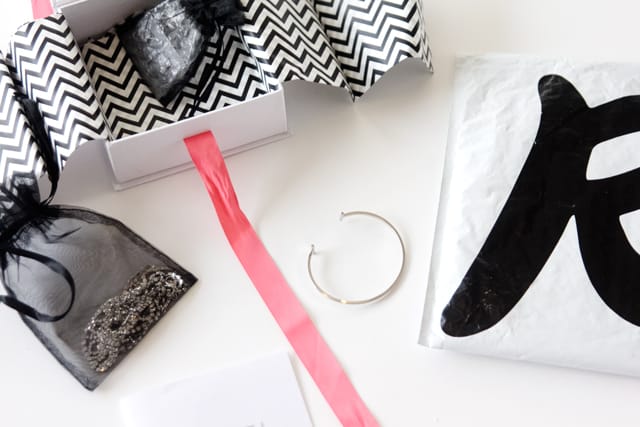 But if you fall in love you can always purchase, as well as go back through everything you've sent back in case you regret sending it back. I kinda regret sending this little peter pan collar necklace back! I loved how classy it made the basic tee I was wearing.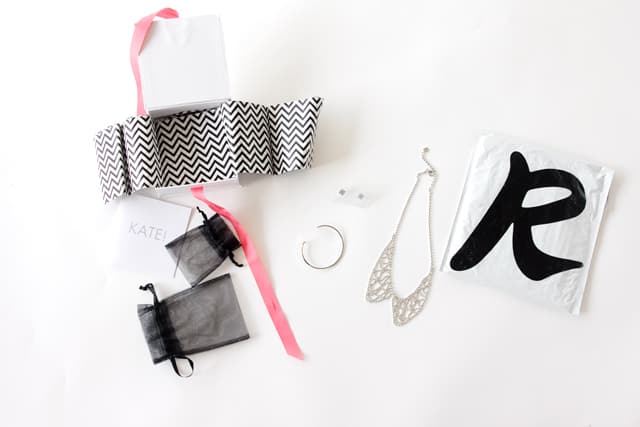 The packaging is so cute every time! Everything is wrapped up in sweet little drawstring bags, tissue paper with info about each item. You're return shipping label is INSIDE the box and you use the same packaging they sent it in. So it's really easy and shipping is so fast. I usually get new items within a few days.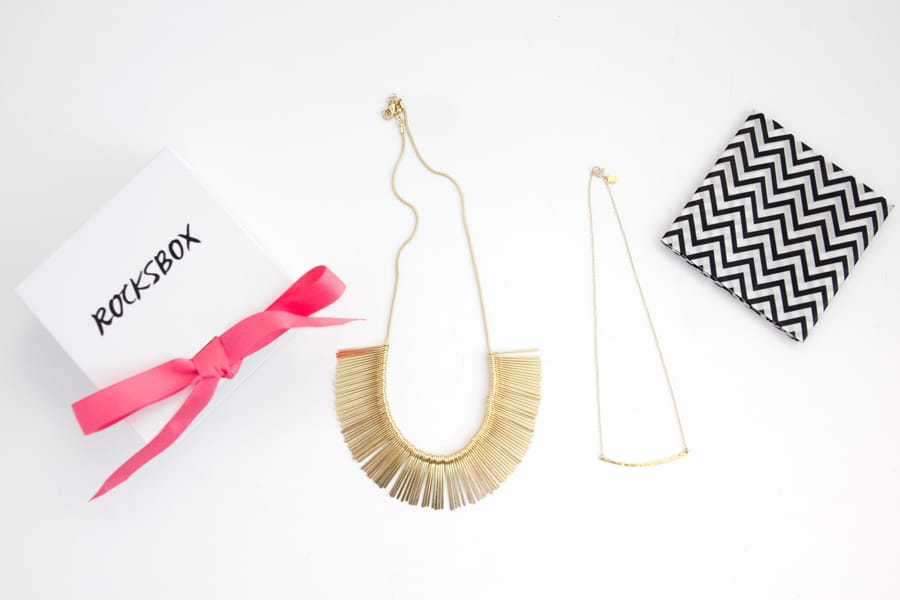 My most recent box(my third) had THREE gold necklaces, after a while I think the stylists at Rocksbox really get to know your style. These two necklaces have already been worn multiple times and the third is cute too! (But I couldn't find it for pictures, because I wore it this weekend! Hah! It's a longer necklace with arrowheads!)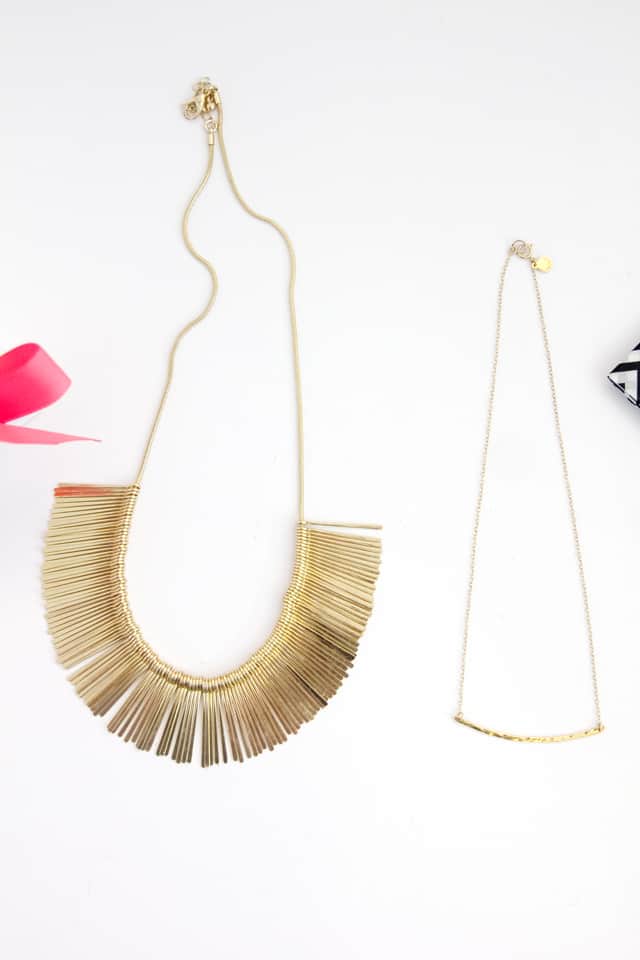 This bracelet from my first box is so simple and sweet. I also wore it in our baby announcement photos.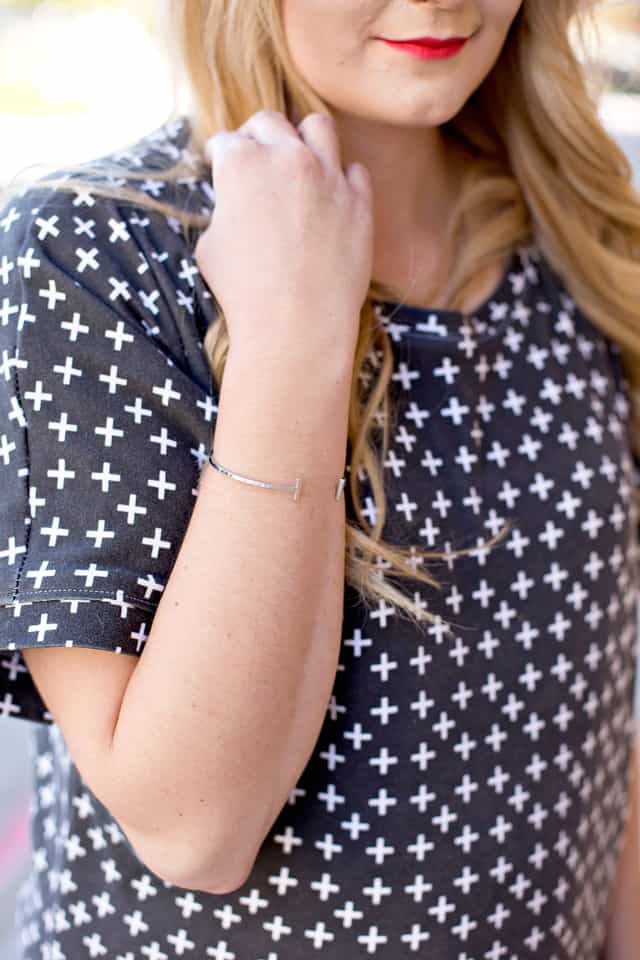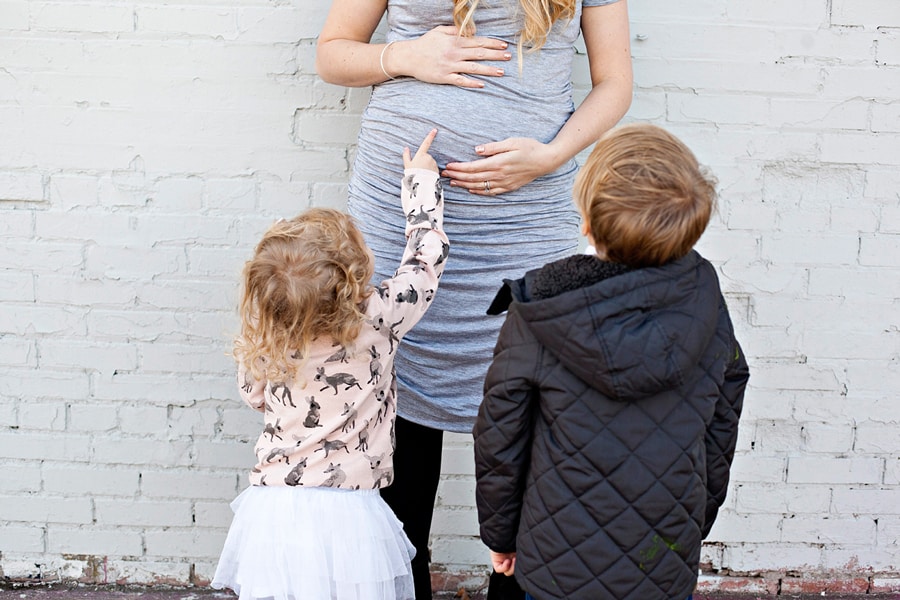 It's like Christmas every few weeks!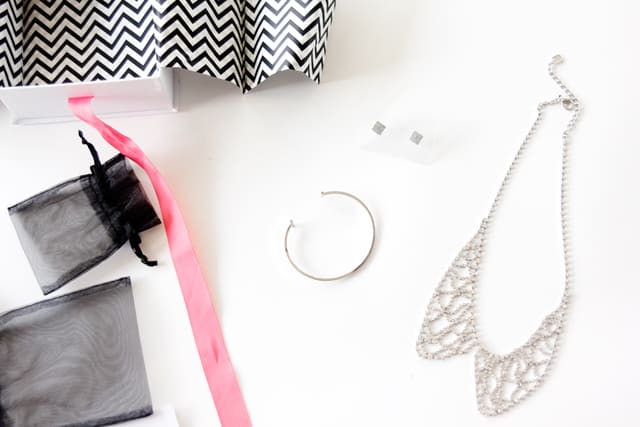 This is the first subscription box I have signed up for (for myself, at least). And I recommend it, it's way fun and I get compliments on my fancy necklaces all the time! You can get 1 month free with my affiliate code: "seekatesewxoxo". You can probably squeeze 2 boxes in 1 month for FREE! Sign up here and enjoy!