Written by Aubri of The Scent of Oranges.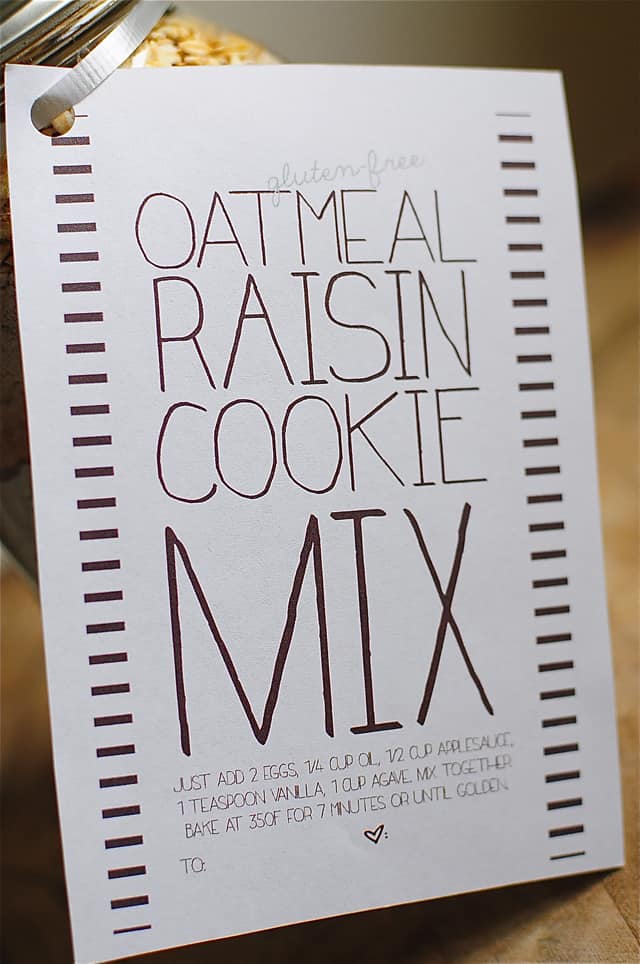 Cookie Jar For Adults
Are we ever too old for a cookie jar? I don't think so. However, the cookie jar might change over time. This cookie jar is a perfect gift — especially during the holidays. I know this is an insanely busy time for all of us and it can be a challenge getting the holiday treats made for neighbors and friends. This is an easy, but fun gift that won't take a lot of your time to prepare.
This is Aubri from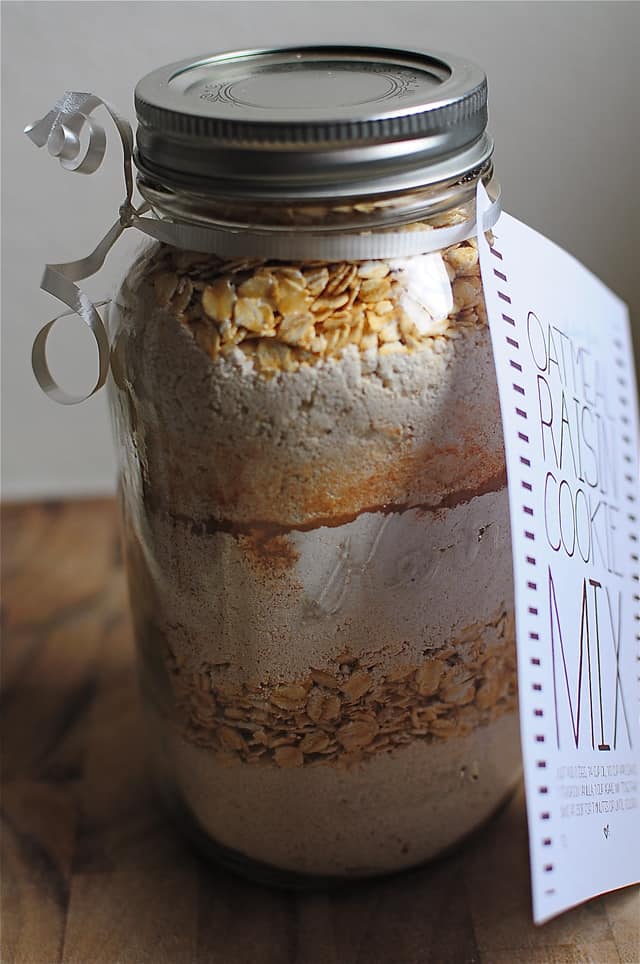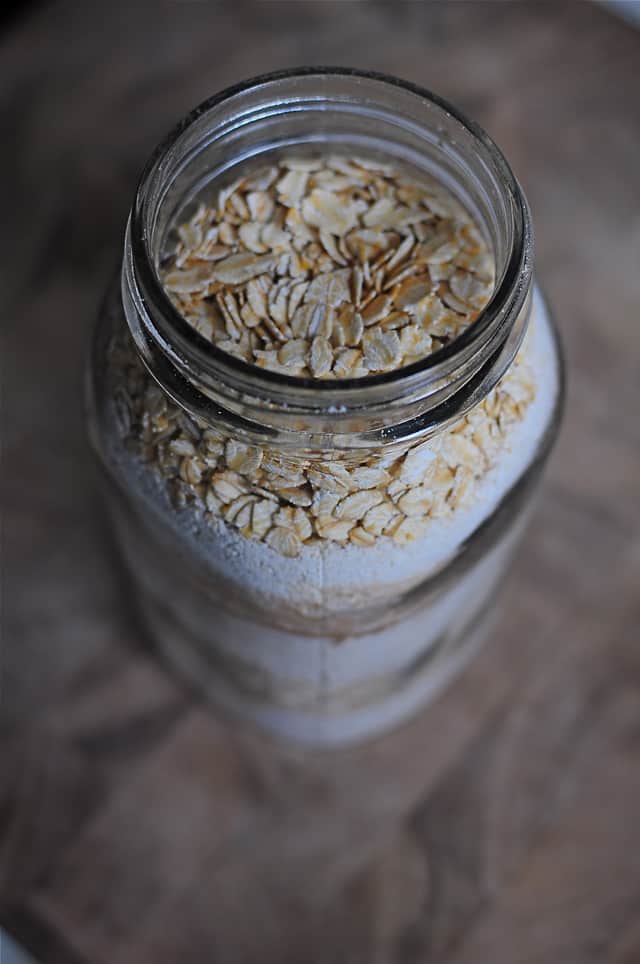 I think we are all familiar with the concept of the treat-in-a-jar gift. Layer all the dry ingredients into the jar. I found after I had added the flours, oats and spices, etc there was still a little bit of space at the top of the jar. I just filled the space with oats. Then attach a label with the rest of the ingredients and instructions. Kate has provided us with these adorable labels that you can use (that makes it so easy doesn't it!) Just print it out and attach it with some ribbon.
Something I love about this idea is that we are all inundated with treats and goodies from October through the end of the year. This way the cookies can be saved for a rainy day when treats aren't already… everywhere you look. Enjoy! And good luck with the rest of your holiday preparations!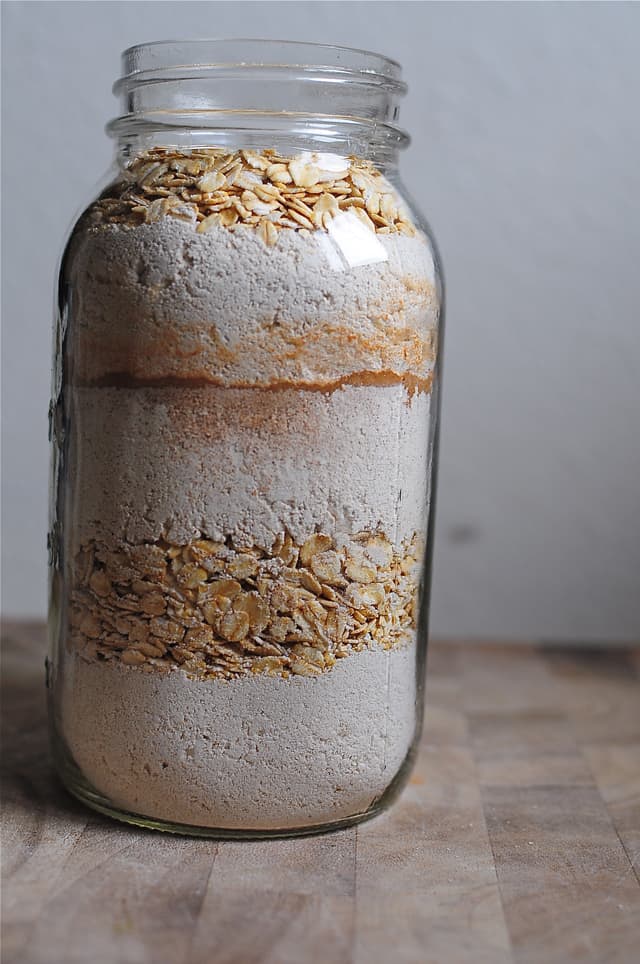 Dry/Jar Ingredients
1 C gluten free flour *
2 C oat flour
1 C oats
1 t baking soda
½ t baking powder
½ t salt
1 t cinnamon
¼ t nutmeg
¼ t xantham gum
* My preferred gluten-free flour mix is 2 parts brown rice and oat flour to 1 part tapioca flour. I usually do a batch of 2 C oat flour, 2 C brown rice flour and 1 C of tapioca flour. That way I have some on hand for my next project.
Wet Ingredients
2 eggs
1 t vanilla
¼ C olive oil
½ C cinnamon applesauce
1 C agave
1 C raisins *
I know raisins aren't really a wet ingredient, but they didn't fit into the jar and I like adding them last any who:-)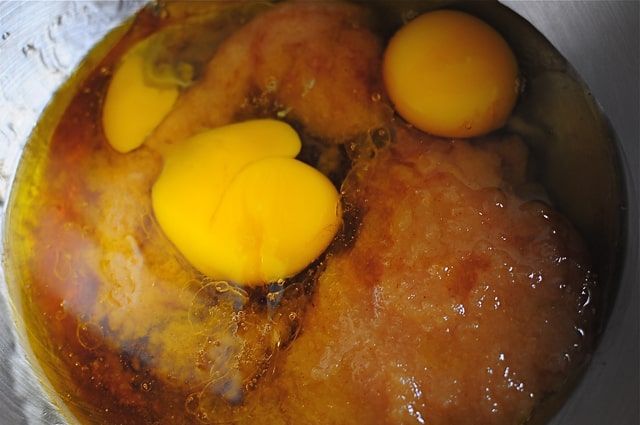 Heat oven to 350 F. Place eggs, vanilla, oil, applesauce, and agave into mixer and beat together. Add in dry jar ingredients and mix together. Once your dough is formed add in the raisins and gently mix them in as well.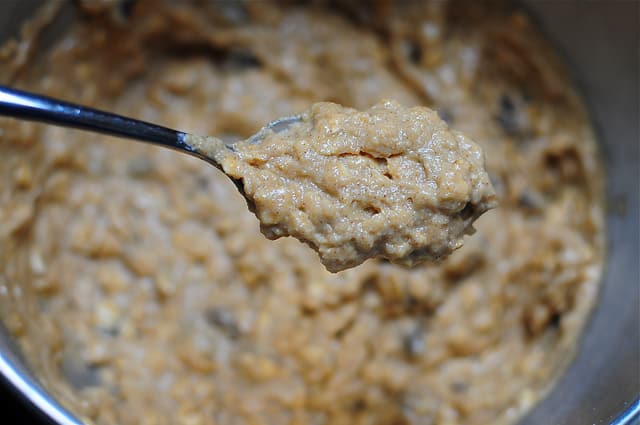 Cover cookie sheet in tinfoil and lightly spray with oil. Using a spoon scoop out 12 cookies per cookie sheet. (The batch will make approximately 24.) Bake for 11-13 minutes.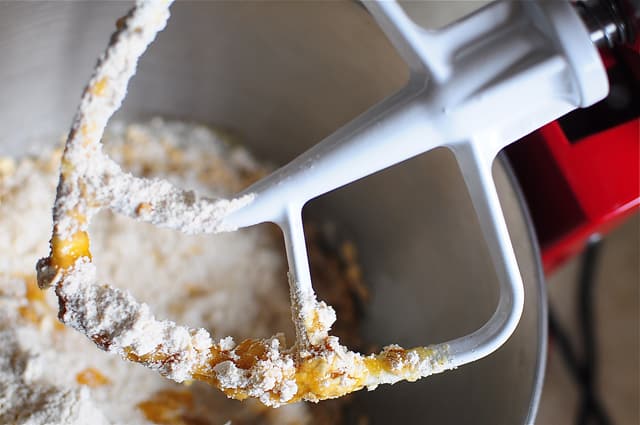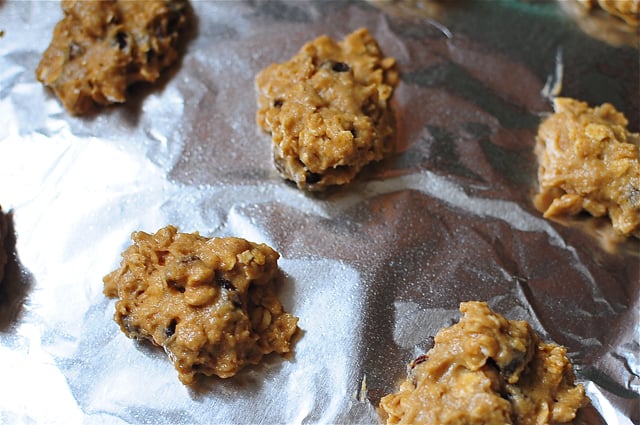 * Since we didn't actually included the raisins in the jar this could easily be turned into oatmeal chocolate chip cookies… whichever puts a bigger smile on your face.
oatmeal raisin cookie mix printable

Recipe and Photos// Aubri of The Scent of Oranges
Printable// see kate sew