It's Monday again, which means you can go VOTE at So You Think You're Crafty! The theme this week is 'hardware store,' everything used had to be from a hardware store! 


Last week's project:


Family Tree Matching Game

Family history! I made with this family history matching game mat with hopes that my kids will love learning about family too. It's a quilt with a built in game: match the baby photo to the more recent photo! (The colorful sheet is from great-grandma's linen closet, making this an heirloom for generations to come!)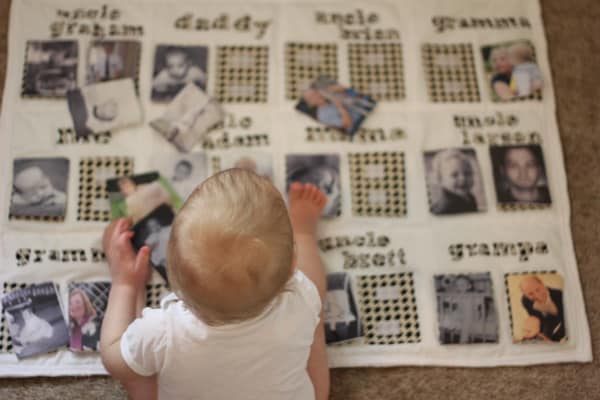 Each person has a baby photo and a more recent photo that match up with velcro. The photos are printed fabric, so they're nice and soft and won't tear! The nickname my kid calls each family member is already on the quilt(gramma, uncle, mama, etc.), with two boxes for the photos. The kids can velcro on the baby and current photos to complete the family tree.


Not only is it a fun and portable game, its also educational and will help you carry on the legacy of your family! Line up all the baby photos and see who looks like who!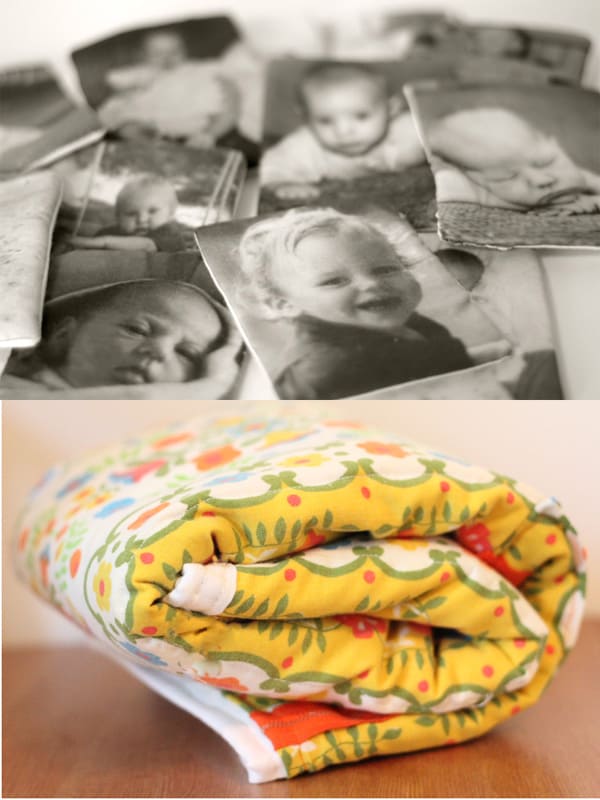 The best part is, it folds up nicely so you can take it to your family reunion! It's sure to get people talking!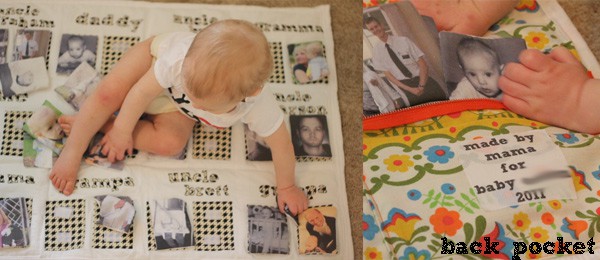 All the game pieces fit securely in a zipper pouch on the back. 


I'll post a tutorial for this tomorrow!