Week 7 is up at So You Think You're Crafty. 
The theme is 'Kids Can Do' and one of those projects is mine!
Last week I made these swim caps styled after this photo above. Yes we need ruffles everywhere. Even the pool/beach.
Why don't we still wear things like this? Really? We need to revert back to the fifties, at least in swimwear. Please?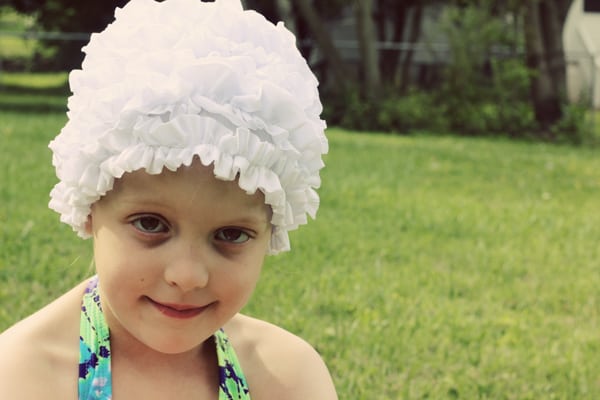 Let's go retro this summer with 50s inspired swim caps for girls!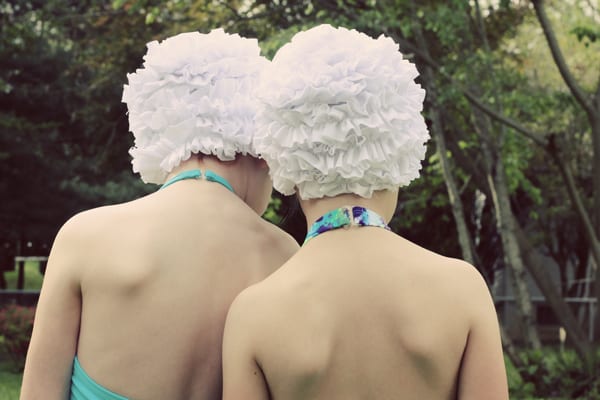 Nothing says sunshine more than a trip to the pool, but we don't want to mess up our perfectly set hair! Never! Throw on a ruffly swim cap and we're good to go! Whether you're laying by the pool or running on the beach, these swim caps will keep your hair safe from water, salt, chlorine and sunshine! Take it off and wave those curls!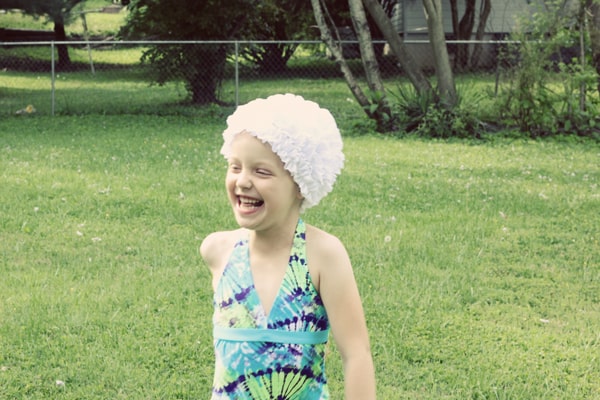 Now we'll be the talk of the town! Oh so vintage and oh so stylish!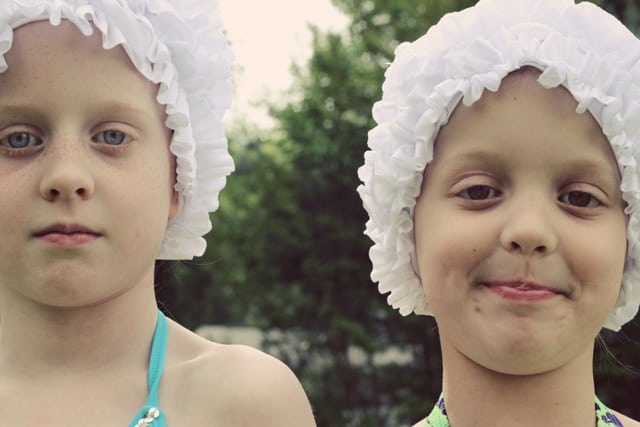 (I told them not to smile. Serious models.)
………
Like my cute models? (I'm quickly running out of modeling sources!) They loved the caps and might be angry if I don't give them to them. I will though, since they look so cute in them. Thanks girlies!