***CLOSED: the winner is Breenah!***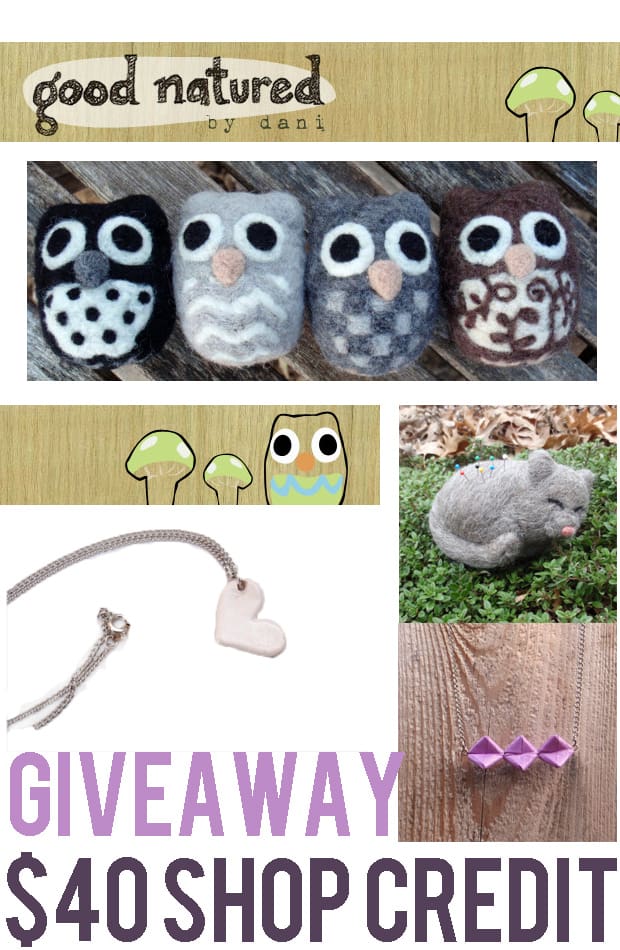 Today's giveaway is sponsored by Good Natured Handmade Crafts! Good Natured is a super cute etsy shop run by Dani. She makes all sorts of cute things with felt. I've reviewed her products before and they are awesome! Good Natured is full of cute little toy animals, needle felted jewelry, and brand new wool pincushions!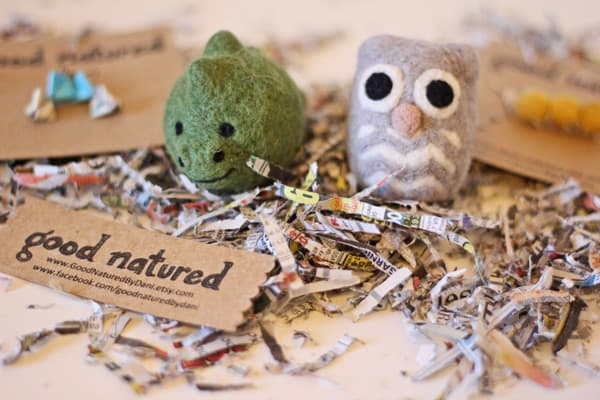 (we love our toys and jewelry!)
Here's a little blurb from Dani herself! "Hi, I'm Dani!  I'm 27 and live in Missouri with my husband, two dogs, three cats, and two chickens! I work at a zoo, try to live a very 'green' life, and I love to make things.  My shop, Good Natured, has lots of needle felted critters and creations, which I call craftimals, and an interesting array of origami, felt and fabric jewelry.  I also love to do custom felt orders, so feel free to send me a request for your fave animal in felt form!"


One winner will receive a $40 shop credit!


To enter:
1) Visit Good Natured by Dani and tell me how you might spend your shop credit! Include your email address
2) Like Good Natured on Facebook
3) Share this giveaway on Facebook


Giveaway will close Friday the 20th at midnight. Winner will be emailed and announced on Facebook!