This post is sponsored by Gugu Guru in partnership with 4moms.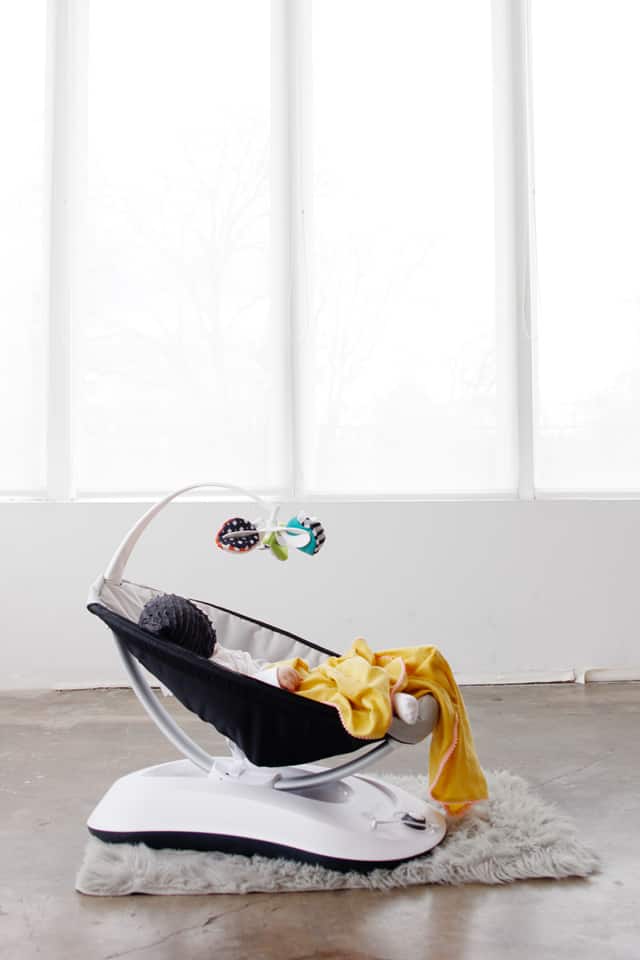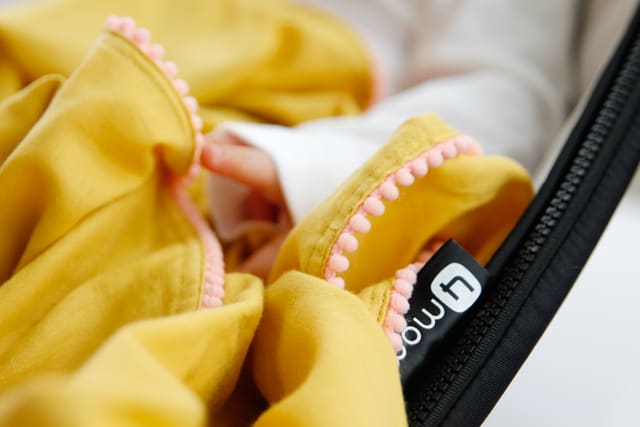 I'm excited to share a great baby registry site with you today, plus a tutorial, review and a great baby giveaway! (Scroll down to the bottom for info on that!)
 It hit me this week that this baby is coming sooner than I previously thought! You could say 3 months but 10-12 weeks might be more accurate. And when the countdown gets down to WEEKS instead of months I start frantically making lists of things I need to do before the baby comes! One of those things is collecting the final "must-haves" from our list of baby gear.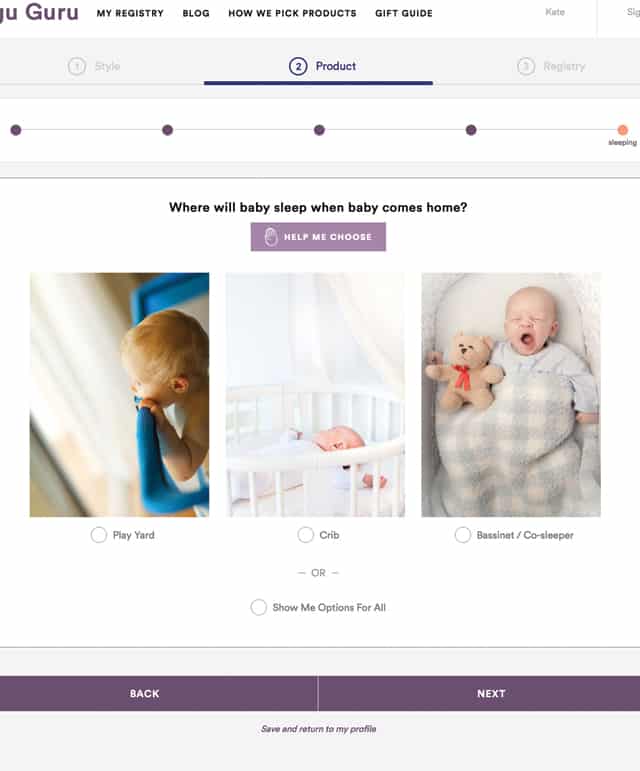 Gugu Guru is a registry site that takes out some of the "oh-my-gosh-so-many-options" when baby shopping. I've been a little overwhelmed with baby stuff this time around. It's my 3rd baby, so you'd think I would have had it down by now. But SO much has changed in 6 years since I shopped for my first baby! We still have quite a bit of what we need for #3, but there are a few things that I could use some "guru" advice for.
Instead of being a blank slate registry, Gugu Guru has you take a style and lifestyle quiz first. Then, recommendations are made from that information. You'll still be given lots of options, but the top options were usually right up my ally in terms of style and function! It's great how easy it is to have options narrowed down for you!
You can also manually add anything you want. The site also allows friends and family to order things and ship directly to you. It's nice and clean and a fun site to play around on!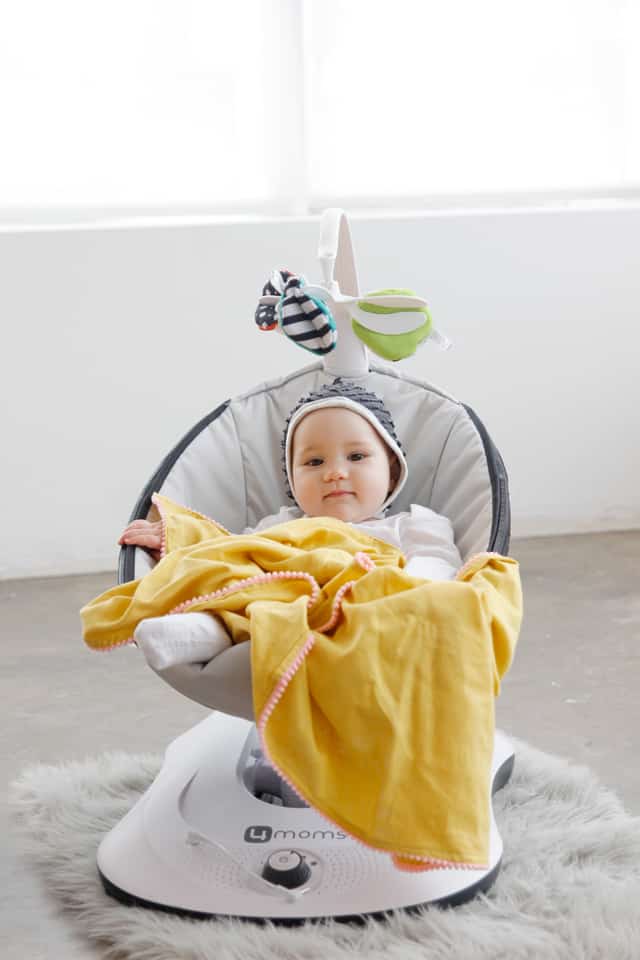 I worked with Gugu Guru to find a new swing for this sweet babe. We had a hand-me-down swing with our first baby boy but it broke in a move. He loved it so much and so did I! It was nice to have a place to set the baby down, even though the swing itself was hideous.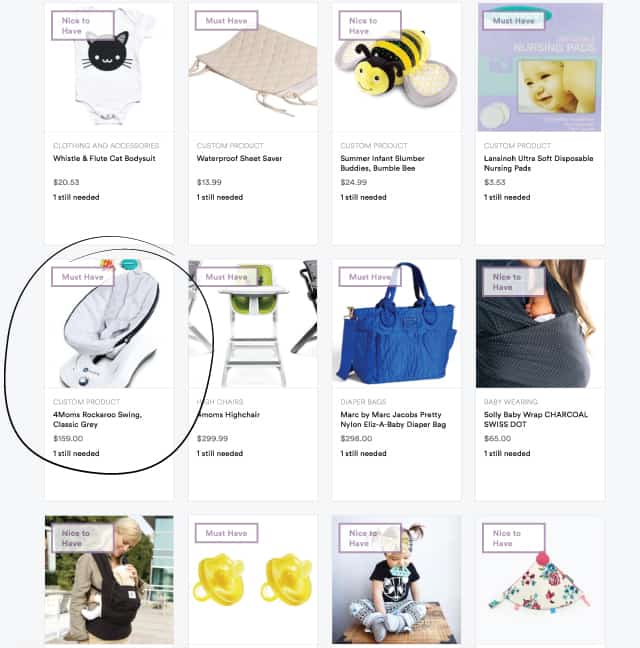 Gugu Guru recommended 4moms to me, and they sent over a rockaRoo for me to try out. It's super cute! This is the Classic Grey cover (which zips right off for washing!) and it's sleek enough to fit in with our decor and other modern baby stuff. Form + function in one!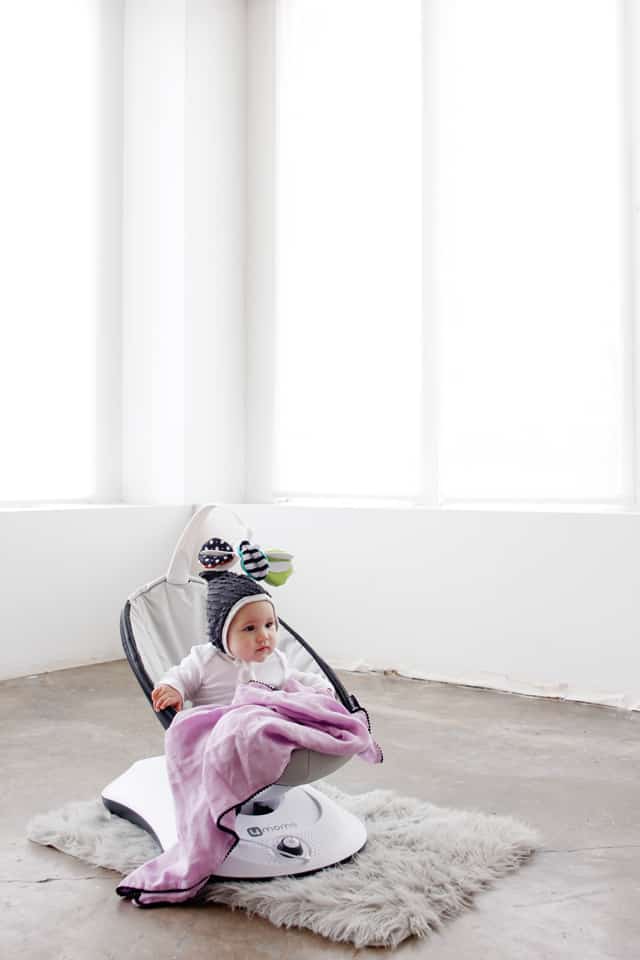 Other things I love about the 4moms rockaRoo:
-It "swings" from the bottom, with real swing-like movements but without a huge bulky thing to lug around and store. I wasn't sure how swing-like the movement would be, but it definitely SWINGS like like our old bulky one.
-Connects to your phone or MP3 player to play music from the speakers.
-Easy to turn on, with one button in the center of a knob that adjusts for all 5 movements.
-Set up was a breeze. It took about 2 minutes and I didn't even open the manual.
-AC Adapter included (who has time for batteries with a newborn!)
-Super lightweight. I can see myself moving it myself while holding a baby in the other arm.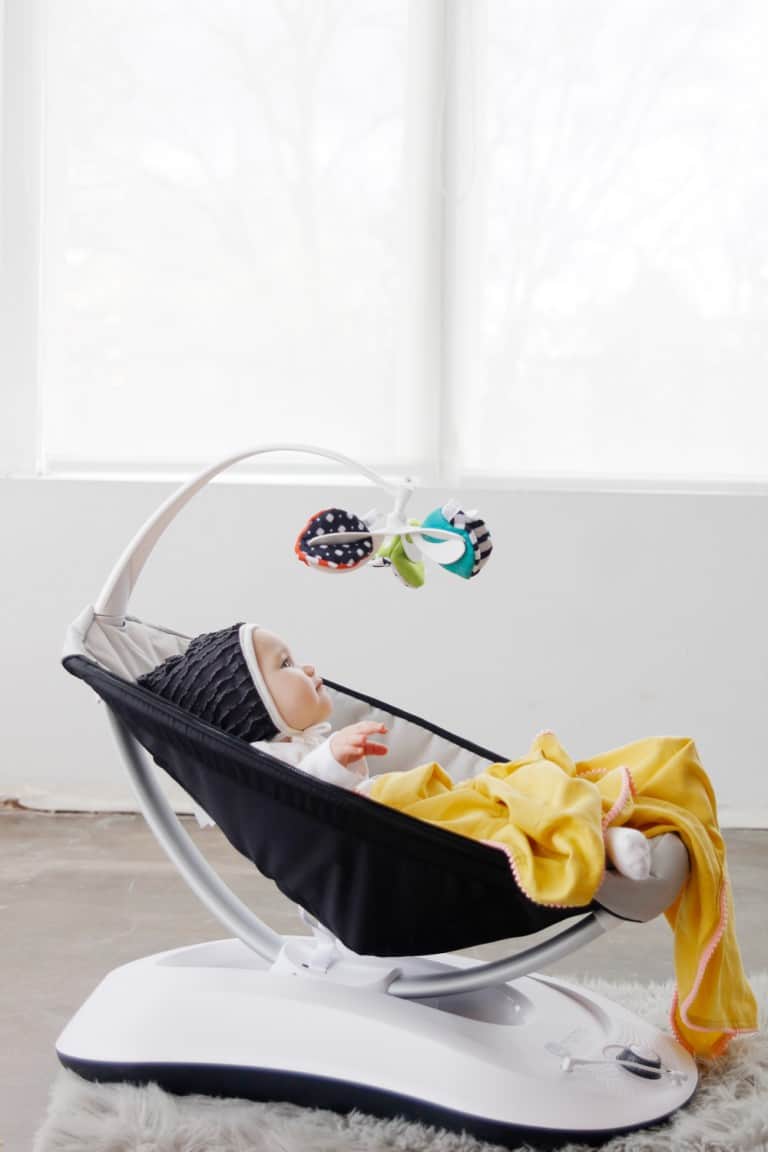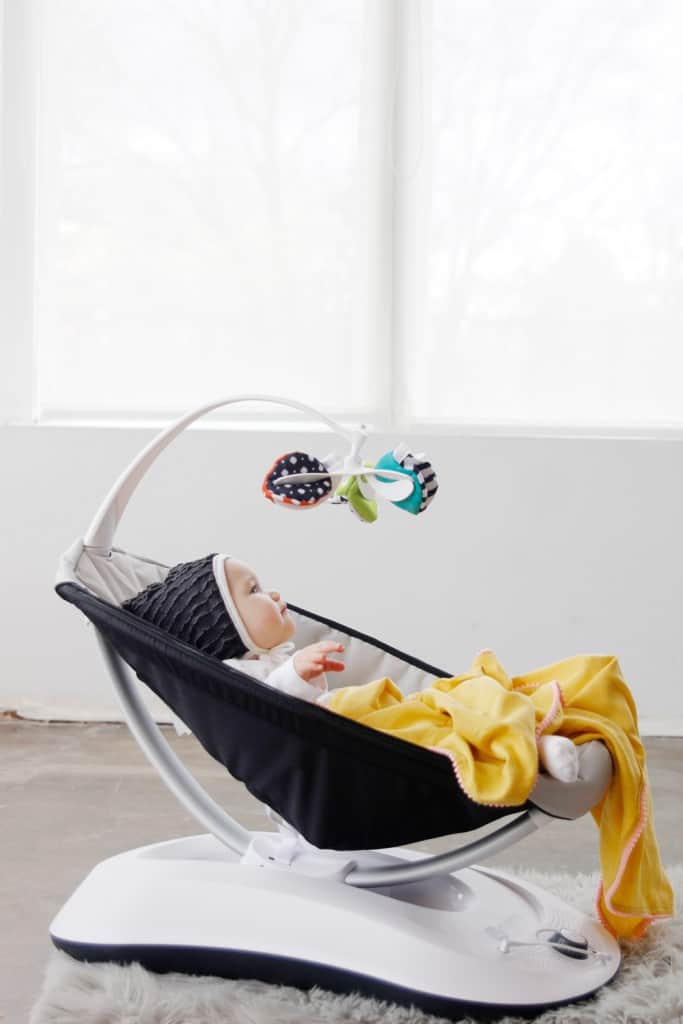 My model was mesmerized by the modern toy balls that hang from the top (when she wasn't smiling like a doll for the camera).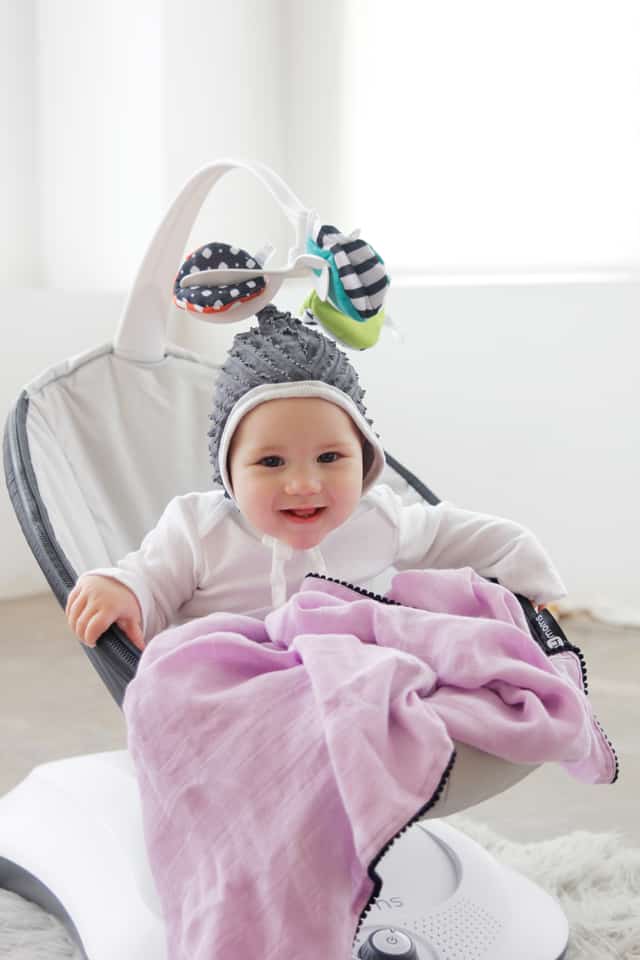 She loved the swing and it's also been getting a lot of use as a baby doll swing as my older daughter practices being a little caretaker. She's so excited for her baby sister and having the swing checked off our "to-do" list is not only exciting for her, but a relief to me! I am sure we will appreciate it even more come June!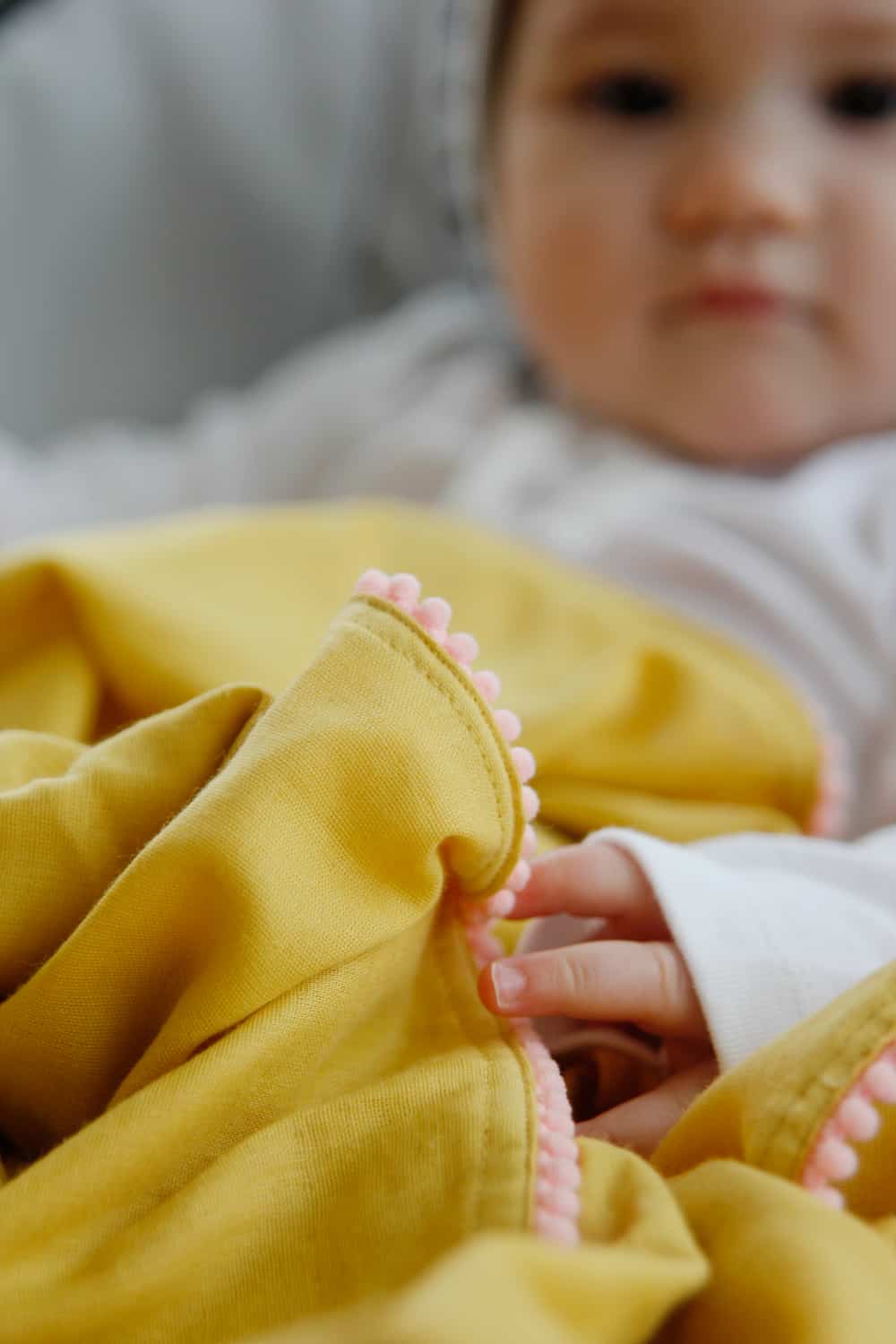 Thank you Gugu Guru for the awesome recommendations!
I sewed up the pom pom swaddle blankets to go with this swing. I think they echo the modern vibe with a two-tone color theme for each one. And guess what! I'm sharing the full tutorial including fabric specs for these swaddles over at the Gugu Guru blog today. PLUS there is a giveaway for a swaddle blanket PLUS a 4moms rockaRoo!