Today I'm finally sharing my sewn pieces from 8 Days A Week! You only have one more day to purchase the whole collection at 40% off. The sale ends Monday night, so go grab yours today! I sewed up all four pieces and created 3 outfits with old and new handmade pieces, mixed with some ready-to-wear clothing, too! It's so fun to sew up a new piece of clothing and then figure out all the outfit combinations you can make with your current closet.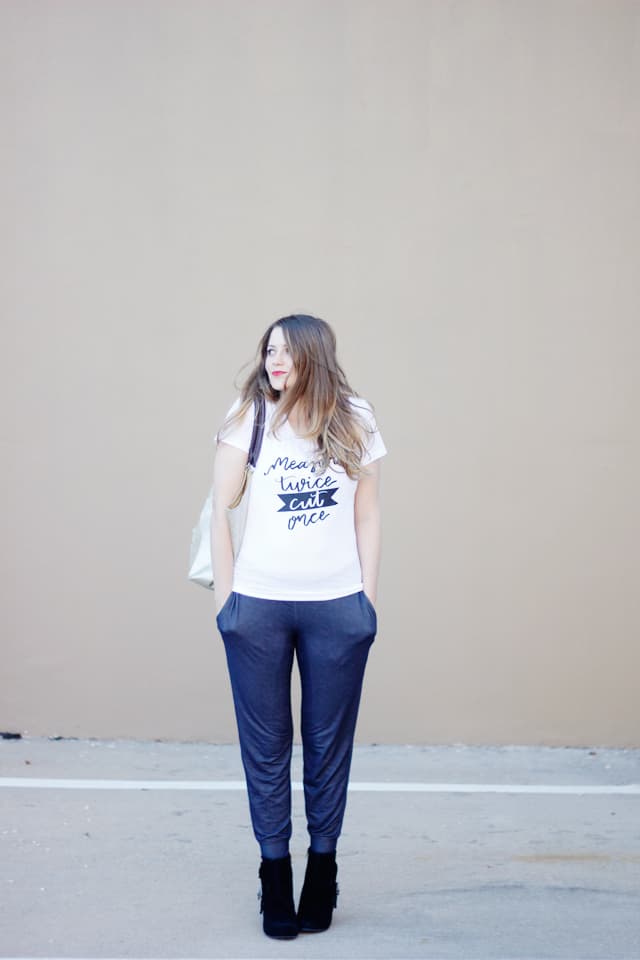 I've been living in the Go To Knit Pants, they are so comfy! In fact, I'm wearing them right now! And I love the shape of them, I think they are super cute lounge pants but can also pass for dressier pants if you pair them with the right things. I made these out of jegging material, which is soft and really fun to work with. Also wearing a graphic tee from my shop and wedge booties.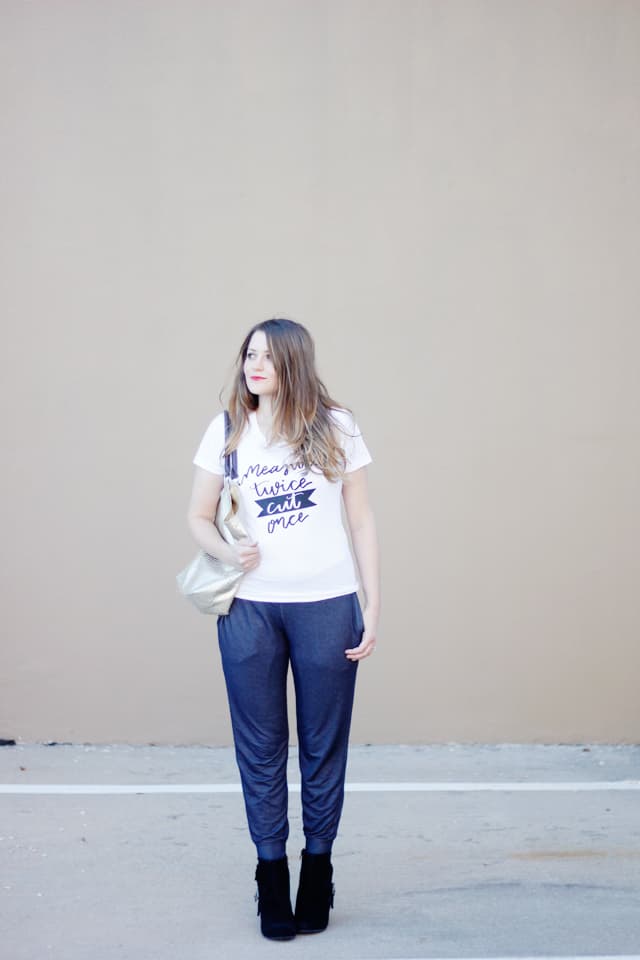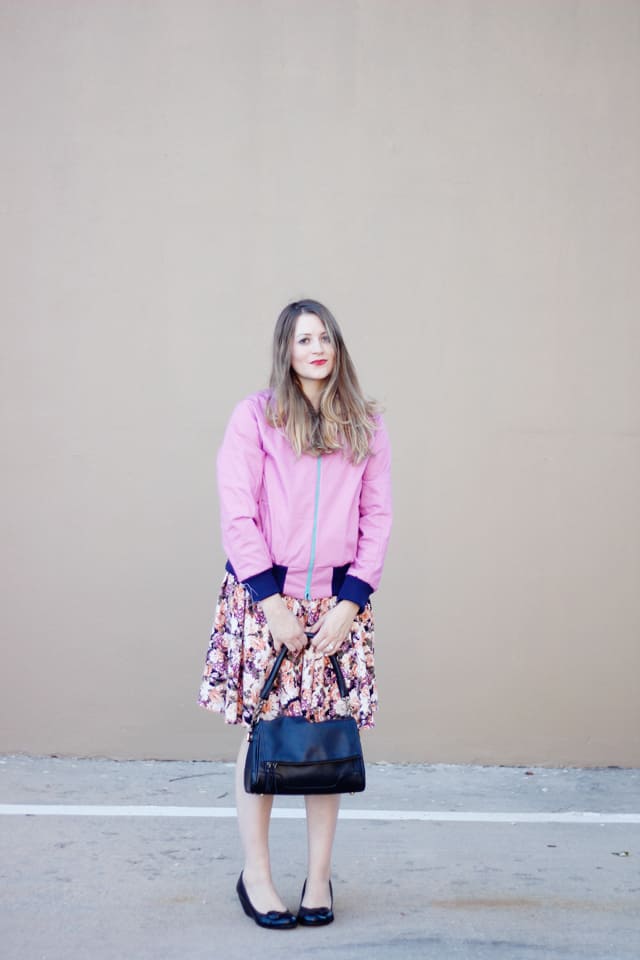 The McCartney Jacket is a unique addition to my wardrobe. I chose to sew it in a radiant orchid color denim with blue ribbing and a turquoise zipper. I paired this with a Penelope Peplum circle dress.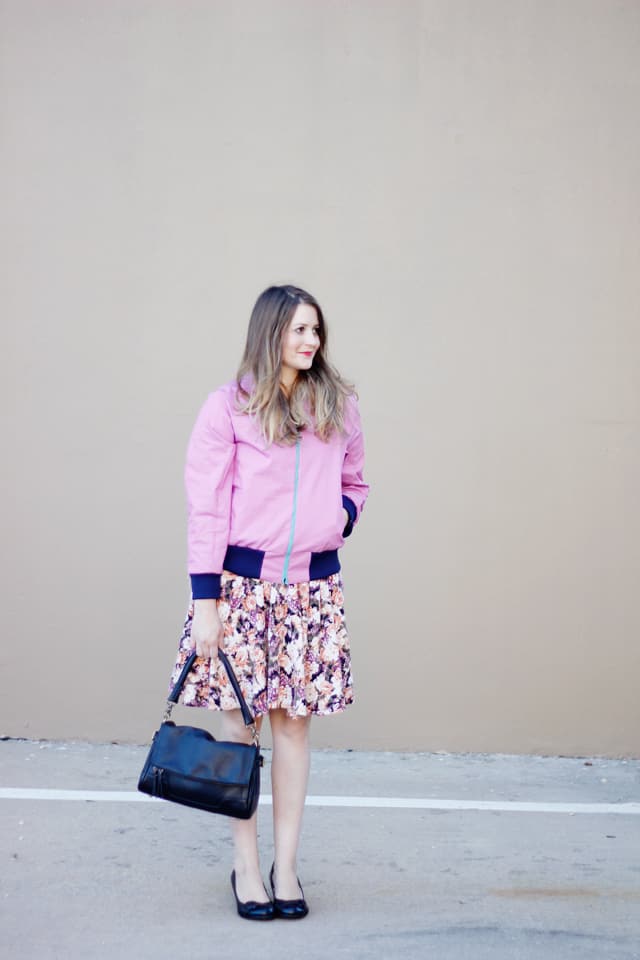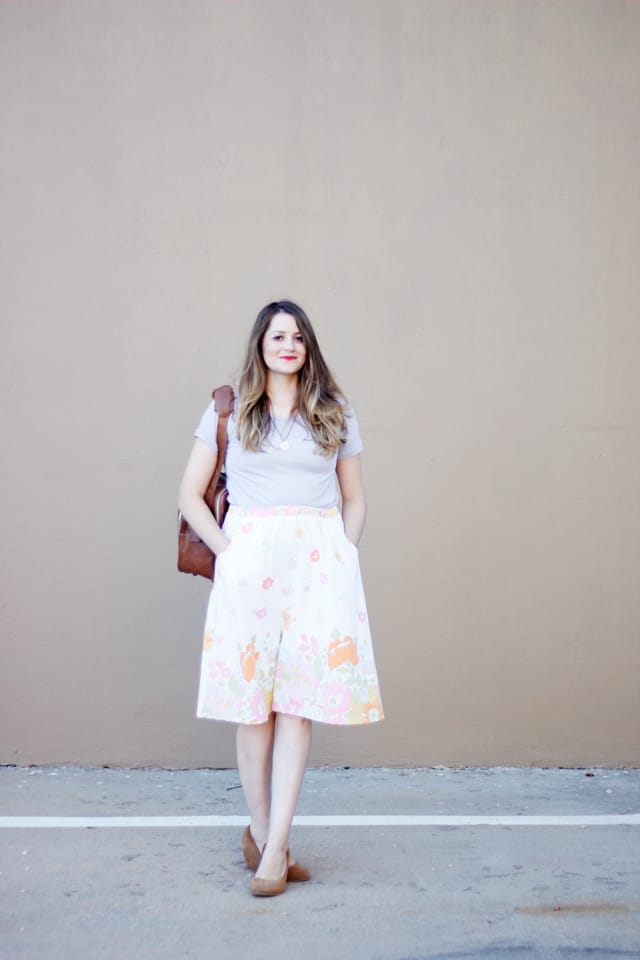 The Marigold pattern has a skirt option which I knew would be really cute in a vintage sheet I got a few months back. The edge of the sheet has a panel pattern so I used that for the bottom of the skirt. I paired this with a plain grey Neptune Tee.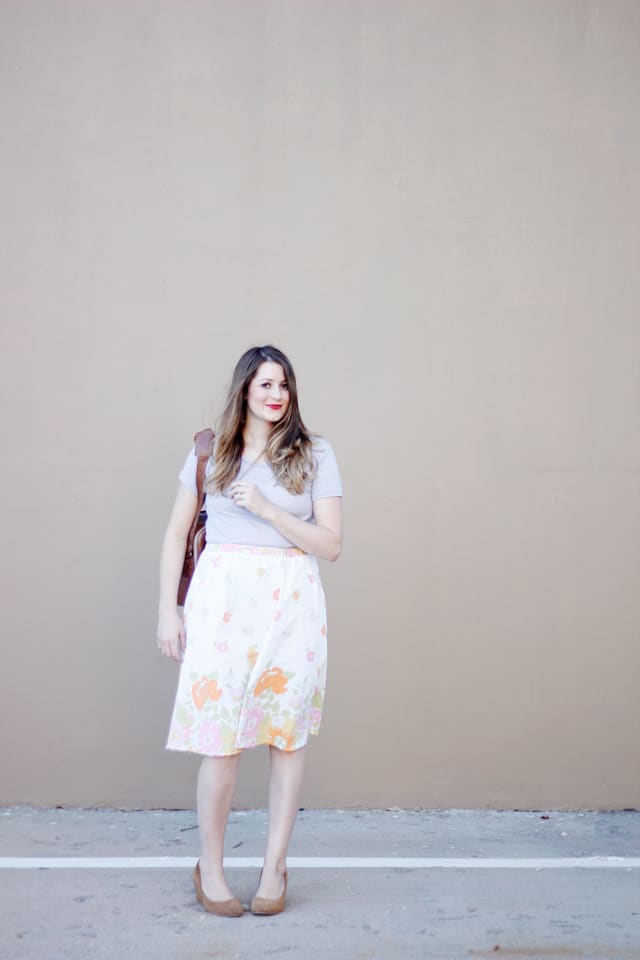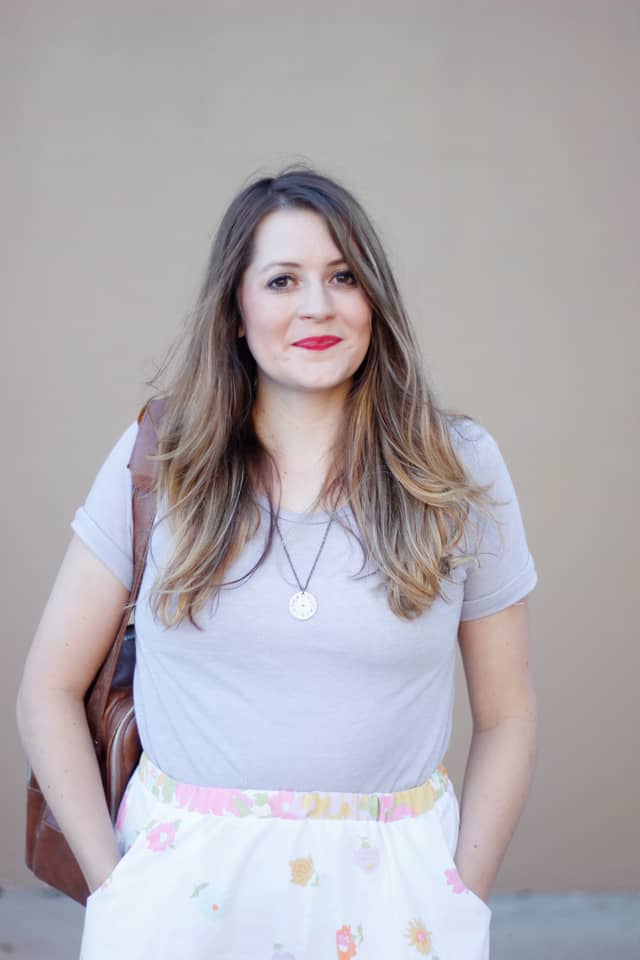 And that's it! I hope you enjoyed seeing my outfits from this collection, you can purchase the whole collection HERE!
We've been compiling a gallery of all our looks from the collection along with bloggers and friends who have sewn them up! It has been awesome and inspiring to see how versatile these patterns are! Check them out below!
Explore our site to see even more photos and to purchase the collection!