warning: gushy "I love my readers" post!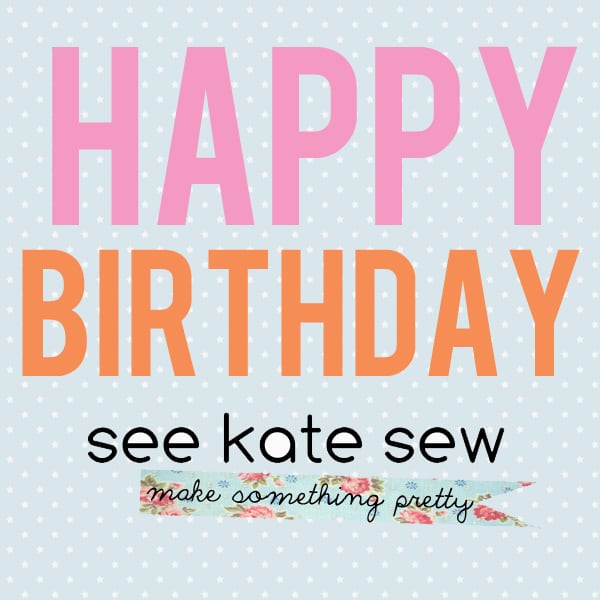 I started see kate sew 1 year ago today. I was bored. It's been a wild year. And a really fun one! For lots of reasons. But part of those reasons is YOU! Thank you so much for stopping by. For reading. For commenting. For emailing. For tweeting and facebooking. You make see kate sew so much fun for me. I can definitely say I haven't felt bored for a long time! 


I can't figure out how to spell blogiversary/blogoversary/ blogaversary, so let's just call it a birthday. Deal?


Instead of dragging out a long celebration, we're just going to have one big party TODAY! I asked you guys on facebook what we should do and everyone wanted a free pattern with a link party. 


So guess what? It's happening! Come back later for an awesome pattern, fresh from the studio! Plus details on the sew-a-long/link up!