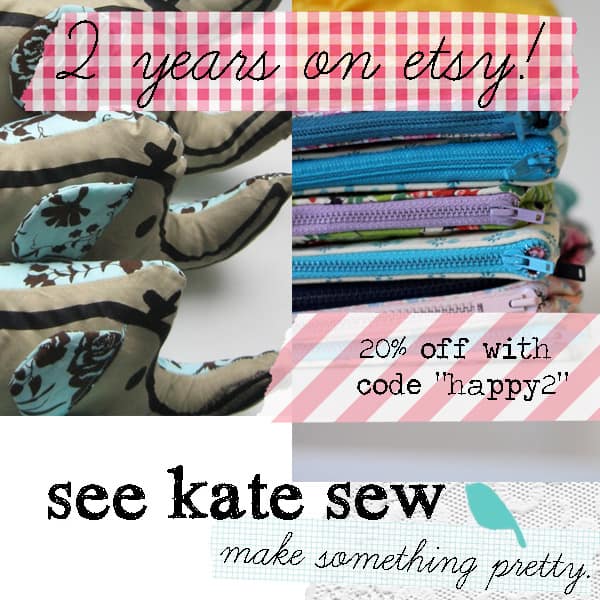 A few days ago I realized that the 4th of July is the day I opened see kate sew on etsy, two years ago! I filled it with some owl stuffies. It was a fun day! So to celebrate I'm offering a 20% discount this week!
Plus every order over $25 comes with a free bow!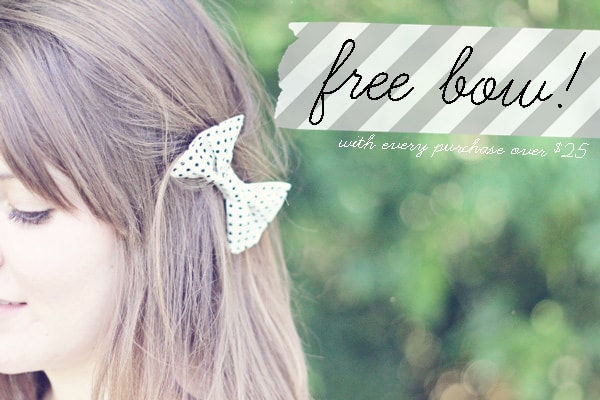 I meant to restock the shop today. I have some pretty things in the works. But I spent the better part of yesterday eating cookies instead. I have a feeling it is going to be a slow week (month?) around here. I have a lot of swimming to do. But don't worry, August is going to rock! 
Have a happy and safe fourth!