Lifestyle Crafts sent me a few samples from their new line, sweetheart. I was so excited to see that they finally released DOILY dies! Doilies are so cute but way expensive! Now, pairing my 12.99 lace heart doily die (20% off with code SEEKATE) and a roll of tracing paper, I can make endless amounts of doily hearts. I've been cutting them aimlessly.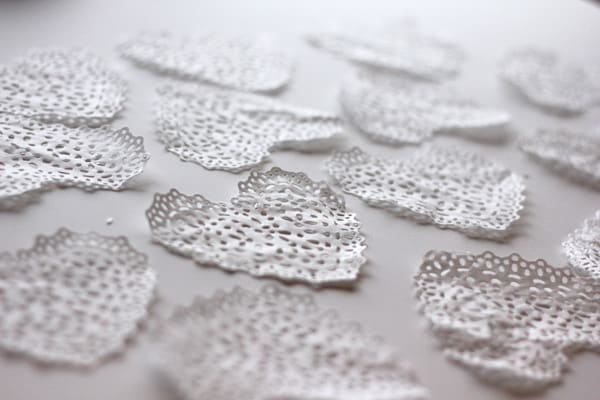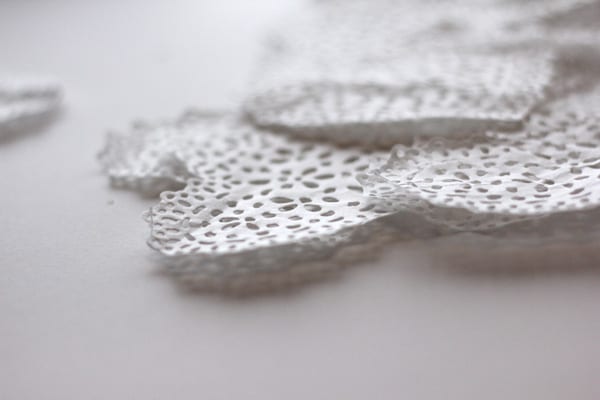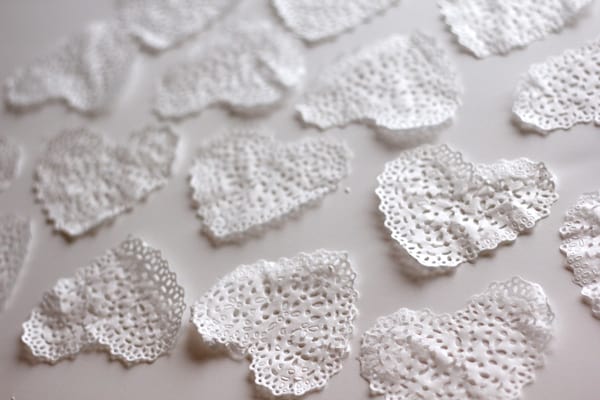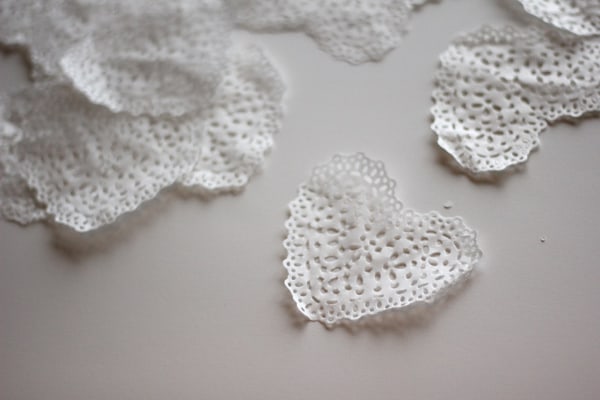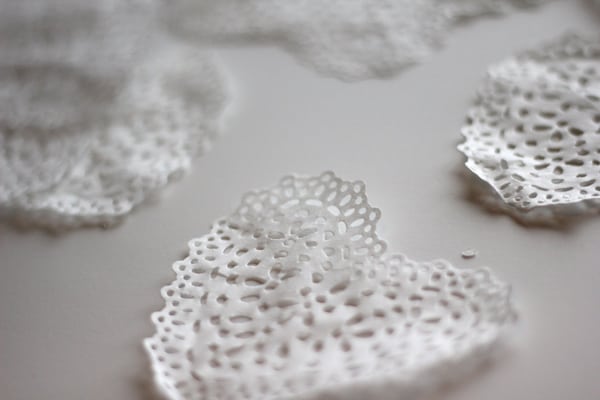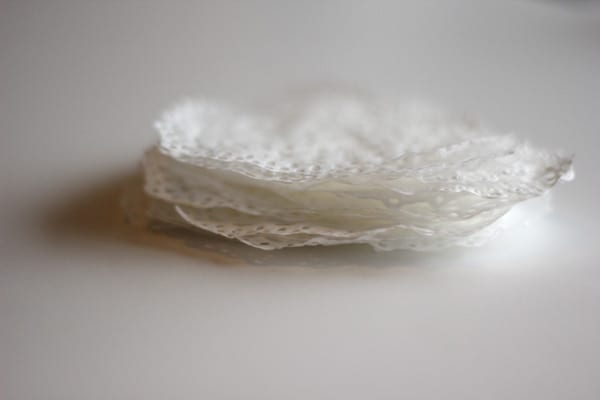 I know they will be put to good use, but until then, it's so nice just to have a stack of doilies waiting for me. They are so reminiscent of my elementary school valentine making days.


If there is one reason you should buy an epic cutter, it is doilies. The end.


What would you use these hearts for? I think I might make 14 mushy gushy valentines for husband.